Apple's futuristic new campus part of a Silicon Valley trend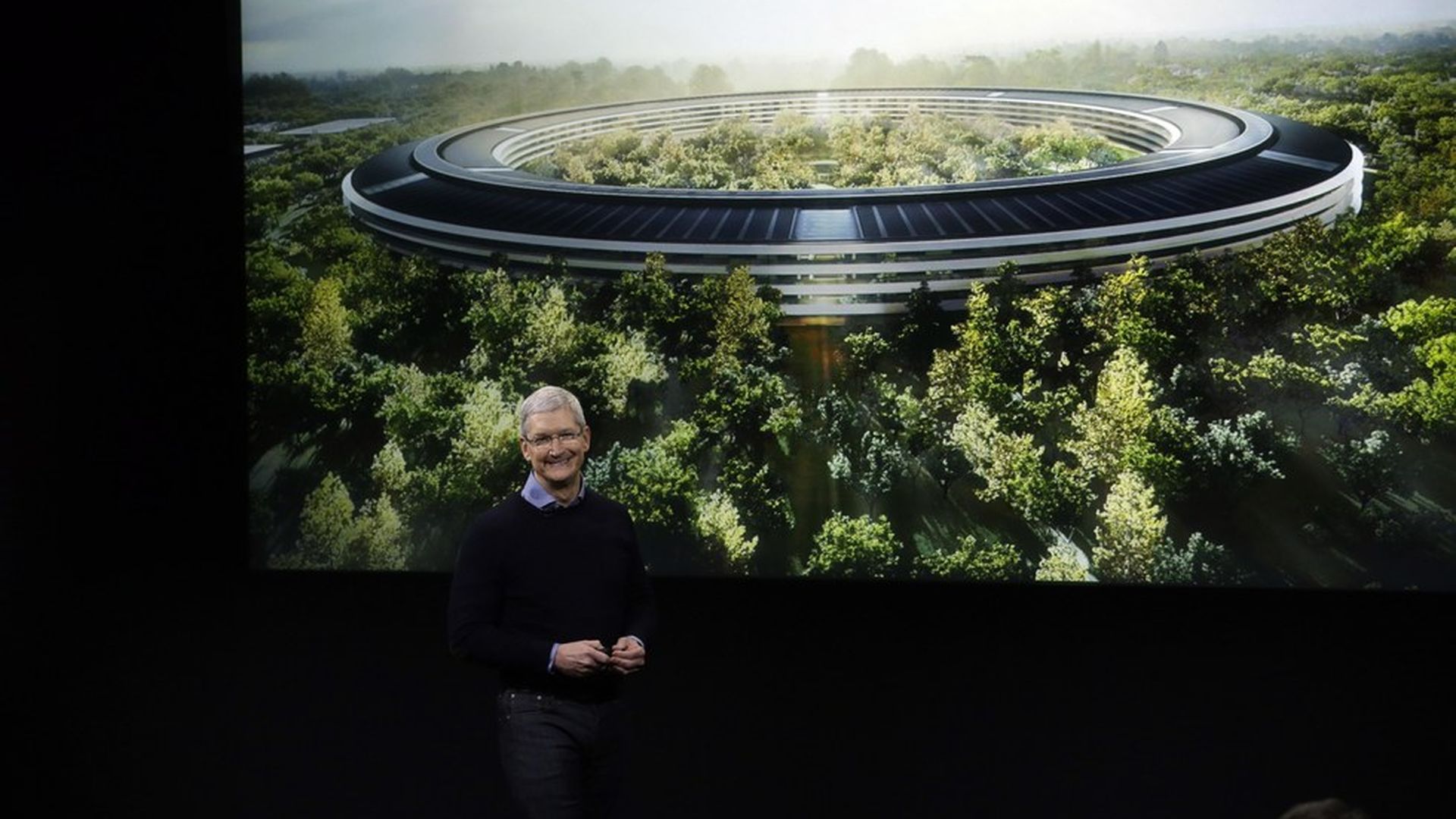 Apple is beginning to move employees to its futuristic new headquarters, which cost an estimated $5billion and is the latest example of tech's "newfound love for splashy architecture," the Wall St Journal reports.
Per WSJ: "the 2.8-million-square-foot circular building... resembles a spaceship. It features a seamless, curved-glass exterior and a theater architects said was designed to look like a MacBook Air" and was the combined effort of more than 100 architects.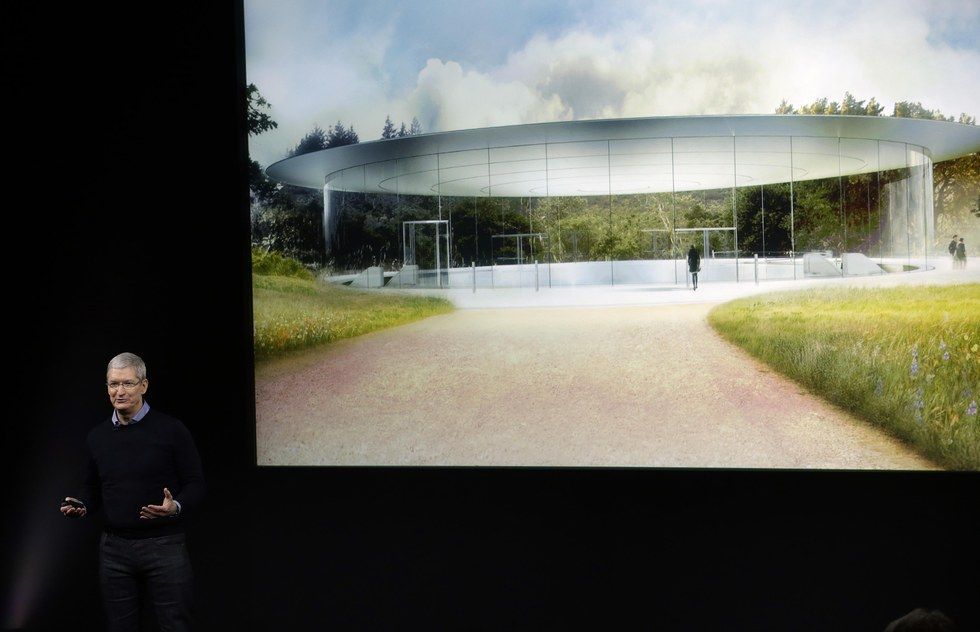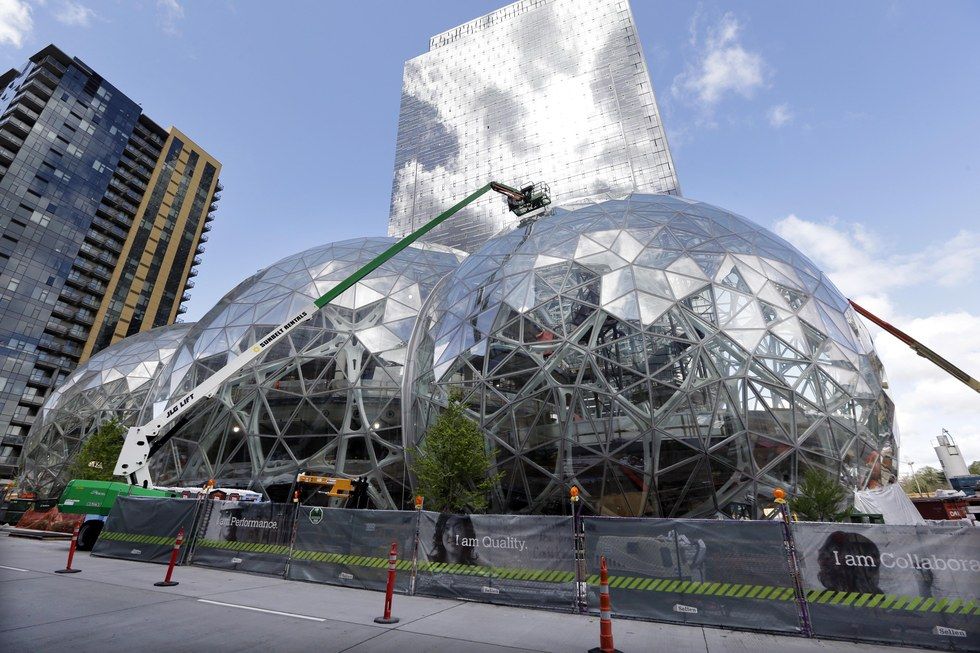 Go deeper