Anti-McMaster campaign is about to get uglier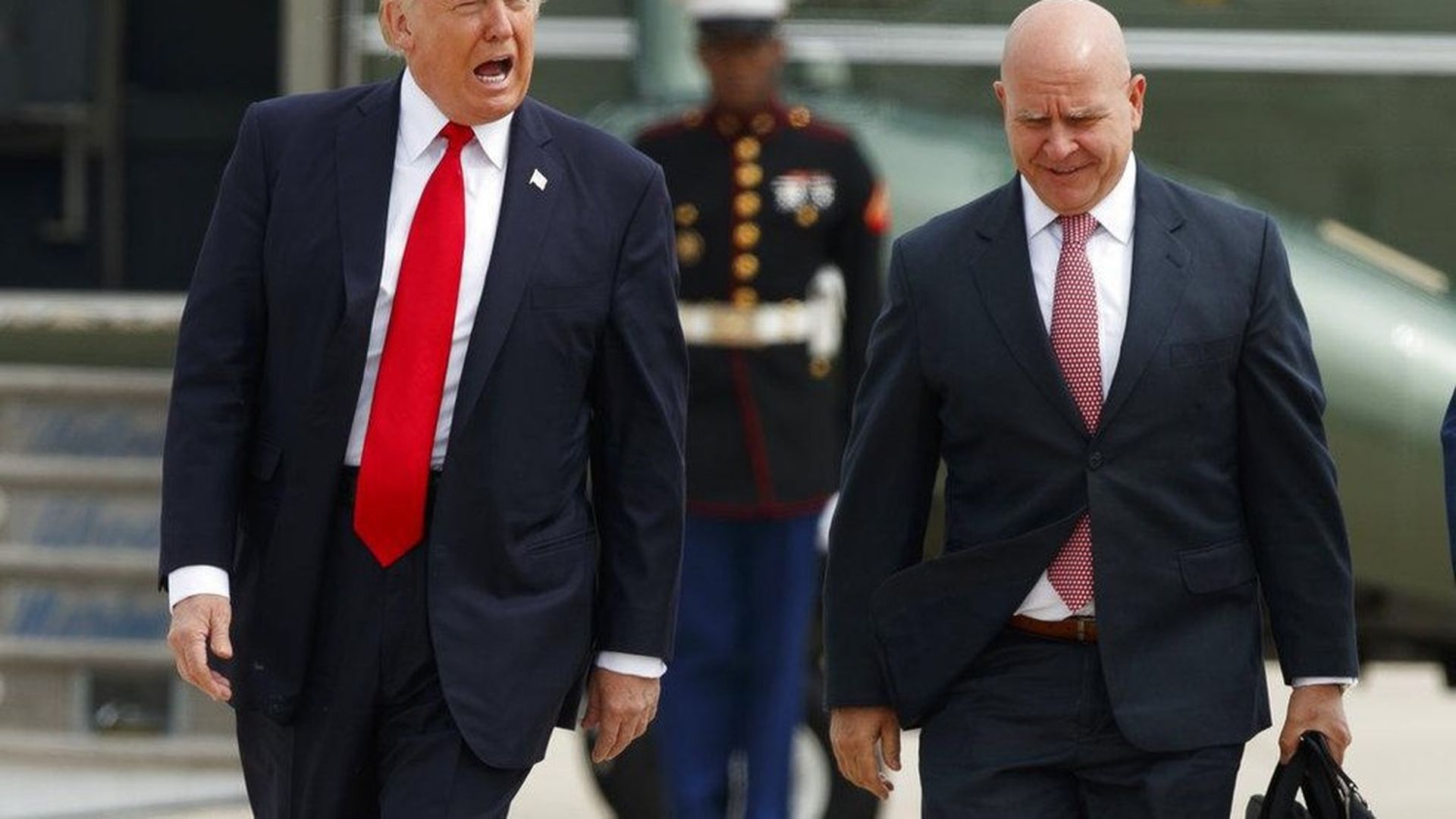 The bare-knuckle campaign to remove National Security Adviser H.R. McMaster from the White House is about to get much uglier.
Outside forces opposed to McMaster are going to allege he has a drinking problem, according to sources outside the Trump administration familiar with the anti-McMaster campaign. The controversial nationalist Mike Cernovich, who has an inside track on the anti-McMaster campaign, teased the alcohol attack in an Internet video with Alex Jones of the website Infowars. Anti-McMaster forces believe this attack will harm his standing with the president, who is a teetotaler.
To be clear: I have never heard anything to support the allegation from anyone inside the Trump administration or from anyone who's socialized with McMaster. We are covering it to highlight the extremes to which McMaster's opponents are prepared to take their war against the National Security Adviser.
A White House official told me "McMaster has been made aware that the attack is likely coming, and prefers to focus on his work."
Another official told me the majority of senior staff "have rallied around McMaster and believe that all of the attacks against him are divorced from reality."
Chief of Staff John Kelly finds the attacks dishonorable and disgusting, according to a source close to Kelly. President Trump is also off-put by the campaign against McMaster — even though his relationship with his National Security Adviser has at times been strained.
Why this matters: For the nationalists making them, these attacks could backfire. Most top White House officials find the attacks loathsome, and blame Steve Bannon for them. So instead of hurting McMaster, they may damage Bannon – who is already in a perilous position, as we reported yesterday.
It's unclear how long Bannon and McMaster, who are ideological foes, can both work in the same White House. The most startling clip from today's Sunday shows was on NBC's "Meet the Press," when host Chuck Todd pressed McMaster on whether he and Bannon could keep working under the same roof. McMaster refused to say that he could, refused to say Bannon was advancing the president's agenda, and refused even to say Bannon's name out loud.
Bannon has told associates he has nothing to do with the hits on McMaster, calling them a spontaneous reaction against the "globalist" from Trump's nationalist base. But senior White House officials don't believe him. Breitbart News, the media outlet Bannon led before joining the Trump campaign last August, has been leading the attacks on McMaster, though they're hardly alone.
Some White House officials were startled by the force of a recent statement by the conservative pro-Israel group, the Zionist Organization of America. On Wednesday, ZOA's president Mort Klein issued a report accusing McMaster of being hostile towards Israel and unserious about the threats of Iran and radical Islamic terrorism. Klein called on the president to "reassign him to another position where he can do no further harm on these critical national security issues."
One of the GOP's top donors, Vegas casino owner Sheldon Adelson, funds Klein's group. I've asked an Adelson rep whether the billionaire donor signed off on ZOA's call for Trump to fire McMaster. The Adelson rep hasn't responded. Bannon is one of the few senior administration officials that the ZOA trusts on Israel.
Former senior Israeli military officials have defended McMaster in the Jerusalem Post. They wrote: "Such an attack is not mere opinion; it is an offense against the truth, against basic decency and against the best interests of Israel as we see them."
Go deeper