Another poll shows Doug Jones with a big lead over Roy Moore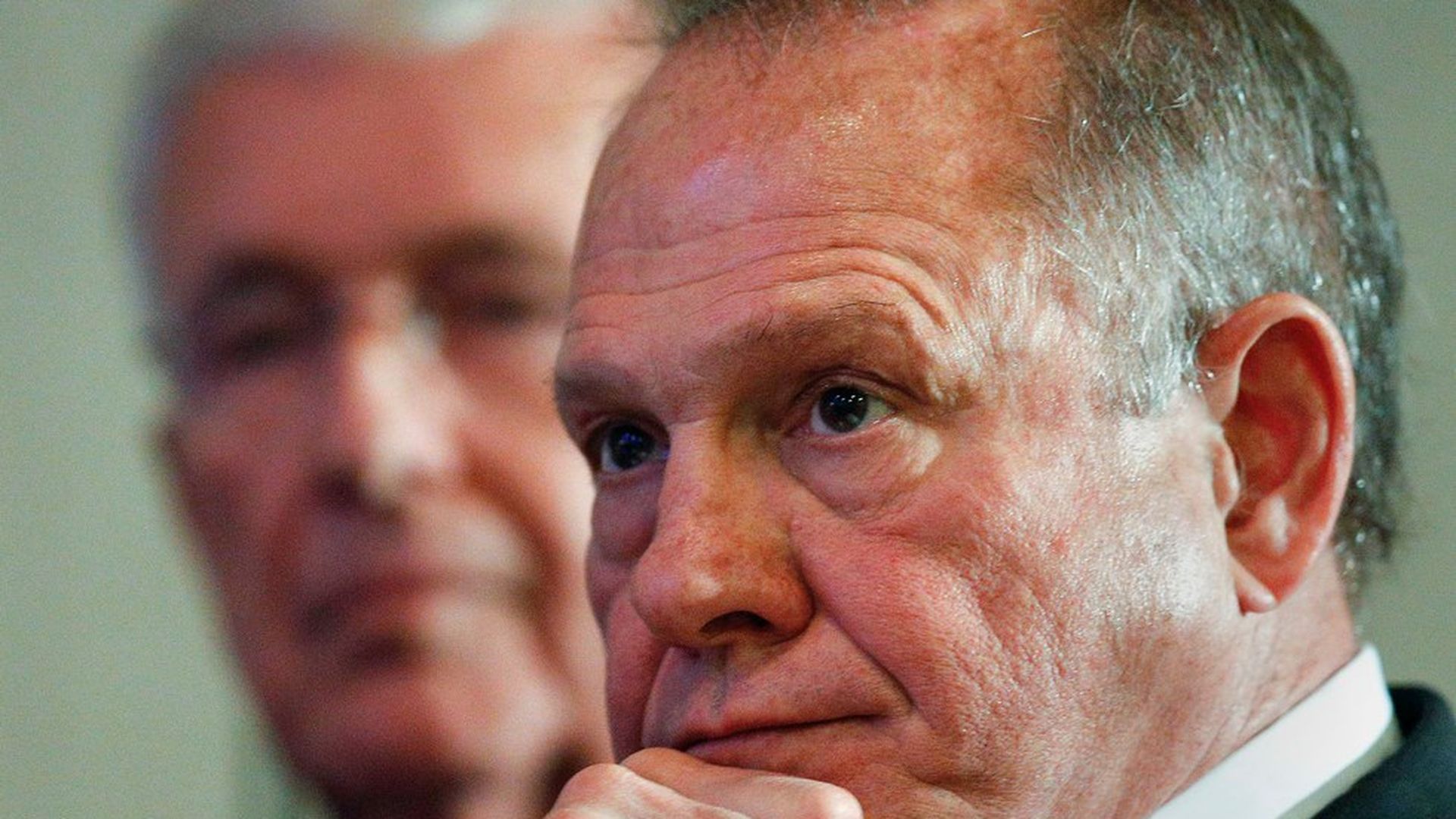 A Fox News poll finds that if the election for Alabama's senate seat were held today, Democrat Doug Jones would beat out Republican Roy Moore by 9 percent (49% vs. 40%). A majority of voters, however, believe Moore should stay in the race regardless of whether or not they believe the allegations against him.
Other highlights from the poll:
38% of voters believe allegations against Moore, while 37% do not.
33% of Moore supporters said if the election consisted of Jones, Moore, and Republican Luther Strange as a write-in candidate, they would vote for Strange.
46% of voters don't believe Moore has strong moral character, compared to 41% who do, and 13% who don't know.
Go deeper