Ancient engravings depict dogs on leashes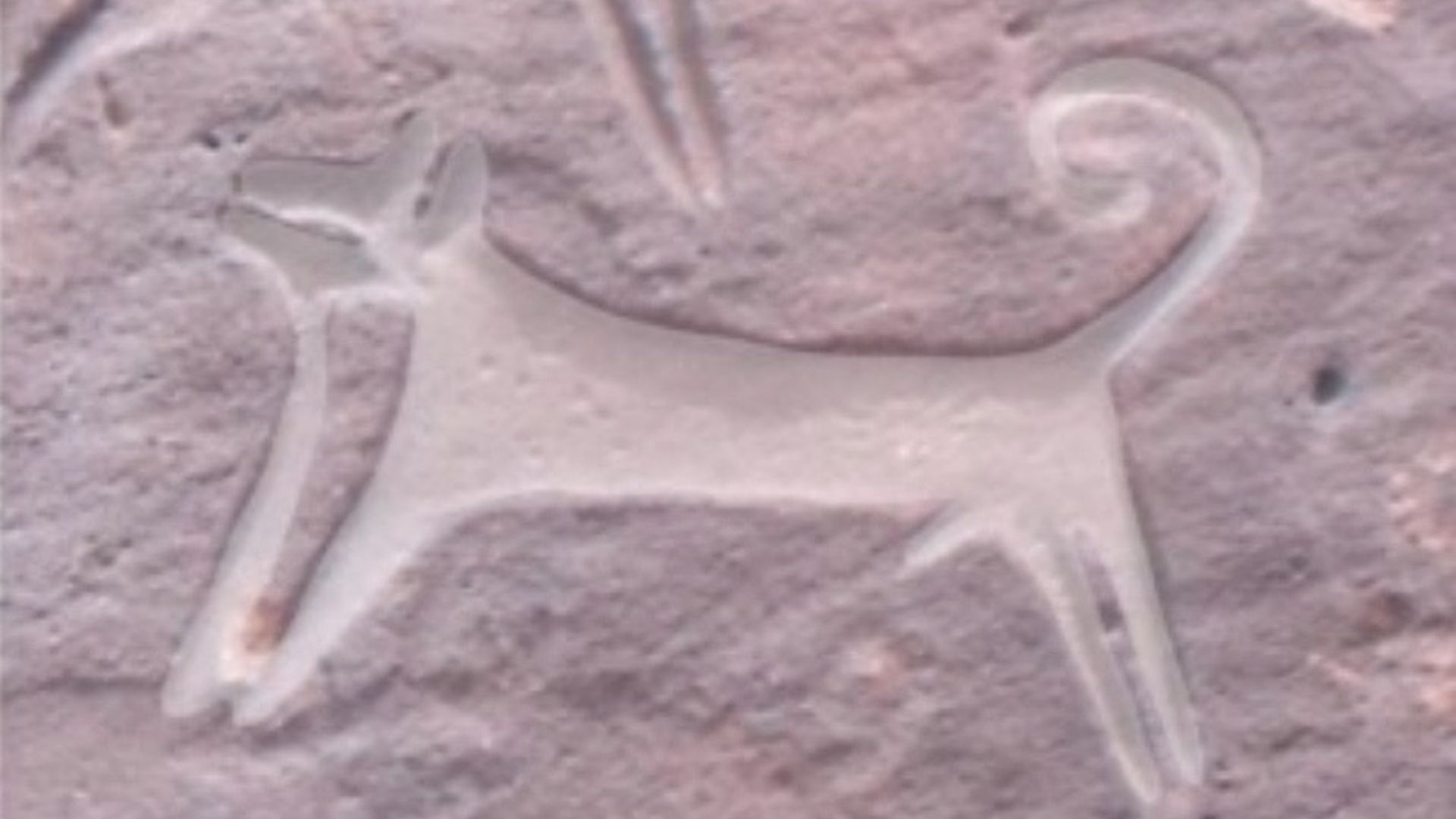 Ancient sandstone engravings found in the Arabian desert depict dogs wearing leashes, according to a paper published Thursday in the Journal of Anthropological Archaeology and reported by David Grimm at Science.
Why it matters: It's difficult to date these carvings, but "based on the sequence of carving, the weathering of the rock, and the timing of switch to pastoralism" the pictures are likely 8,000-9,000 years old, writes Grimm, who notes that this would make them the oldest known depictions of dogs.
Modern resemblance: The dogs depicted have curly tails, like the Canaan dogs that live in the Middle East today.
Yes, but before the age of these engravings can be confirmed, they'll need to be tied to a well-dated archaeological site. Melinda Zeder, an archaeologist at the Smithsonian Institute of Natural History tells Grimm doing so could be difficult because "the archaeological record in this region is really spotty." Even if these aren't the oldest dog depictions we've found, they're definitely the oldest of leashes.
Go deeper