America's nuclear failure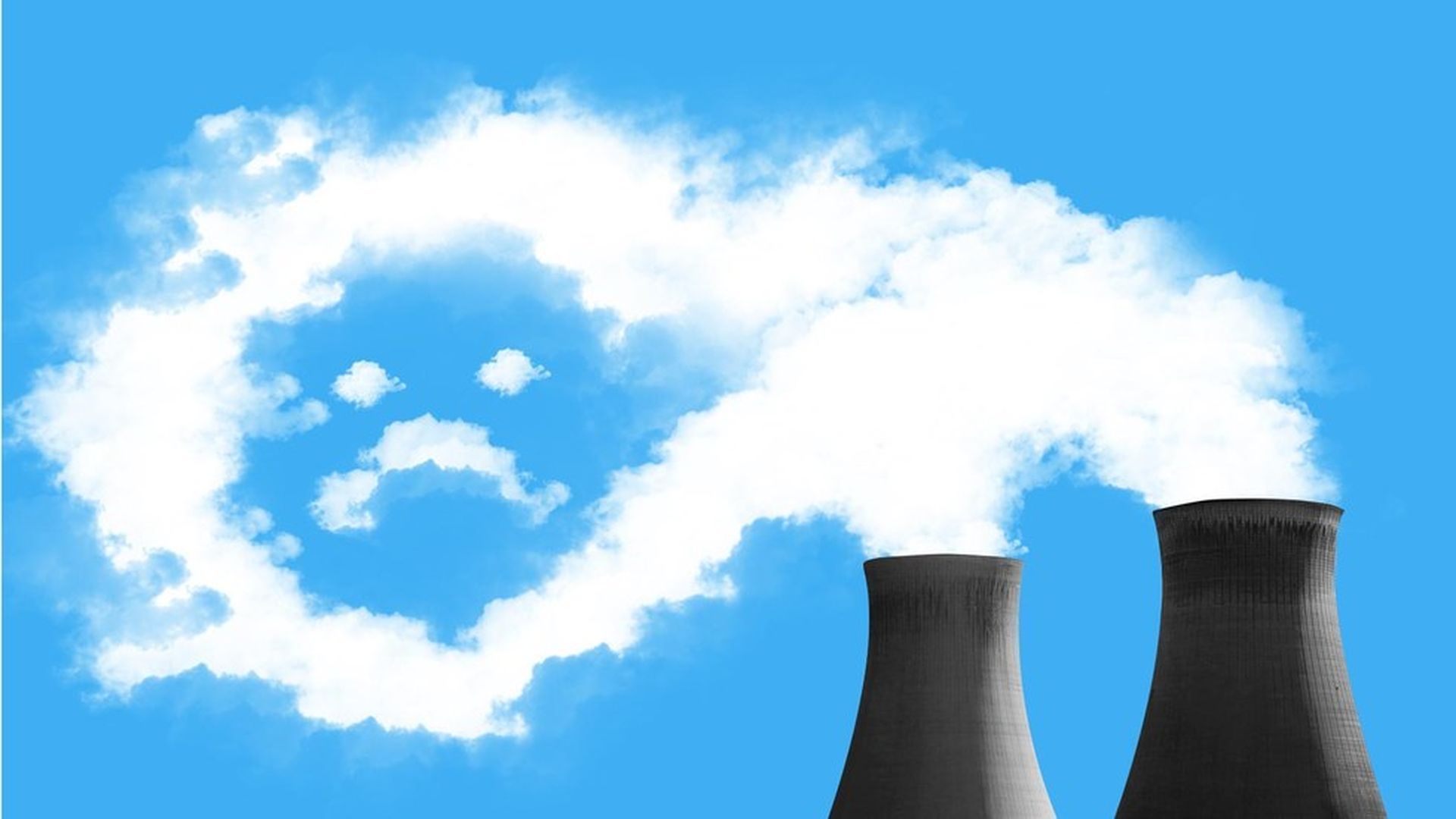 After almost 40 years and billions of dollars, the American nuclear industry's bid to revive itself is falling flat.
The latest: Self-inflicted problems on top of adverse market conditions and public fears about nuclear power has put Japanese conglomerate Toshiba on the brink of bankruptcy.
Why it matters: Toshiba is attempting to build the first new nuclear reactors in the U.S. in more than three decades. That's now in doubt. The effort represents both the last and only chance for the industry to follow through on oft-repeated calls for an American renaissance — and it exacerbates efforts to cut greenhouse gas emissions.
Why else it matters: Industry officials worry that if these reactors don't come through, investments in advanced nuclear power technologies could dry up. Billionaires Bill Gates and Peter Thiel want to build futuristic reactors, but that effort would face big headwinds if the effort to build reactors using current technology falls apart. An industry that isn't growing can't innovate.
"The impacts of not building a large nuclear plant in 30 years were greater than people thought," said Jeff Merrifield, a partner at Pillsbury Law and a former NRC commissioner who has in the past worked with some of the companies involved with Toshiba's troubles.
Westinghouse Electric Company, which filed for bankruptcy in March and is owned by Toshiba, has run up billion-dollar cost overruns while building four new nuclear reactors in Georgia and South Carolina. The financial woes could delay — and at worst halt altogether — those projects.
Toshiba bet on nuclear power in 2006 when it bought nuclear powerhouse Westinghouse for $5.4 billion. A few years later, the U.S. would become awash in cheap natural gas, creating headwinds for the entire nuclear industry and helping to sour Toshiba's bet. Roughly a dozen nuclear reactors have either shut down or are set to shut down in the coming years, according to the Nuclear Energy Institute, due largely to the one-two punch of high upfront capital costs and cheaper options for electricity, chiefly natural gas and renewables.
Then there's what Toshiba got wrong all by itself: Conversations with multiple nuclear power industry officials familiar with Toshiba's situation helped paint the portrait of problems:
Relationships between top executives at Toshiba and Westinghouse were often incompatible from the start.
Westinghouse got into the construction business in 2015 by buying out its construction partner in the four new reactors, but its expertise lies elsewhere, like in fuel and reactor designs.
Westinghouse put its nuclear reactor design, called the AP1000, into construction before the design was completely done, creating additional problems.
Construction at each of the South Carolina and Georgia plants is about 35% complete, according to spokespeople for the utilities involved. The plants were first projected to be complete by next year.
A spokesman for Georgia Power, a subsidiary of Southern Company that is the lead owner of the reactors under construction in Georgia, said the company was working with Westinghouse to keep construction going. A spokeswoman for SCANA, the utility that is the lead owner of the under-construction reactors in South Carolina, said the company was "assessing information provided by Westinghouse to determine the most prudent path forward."
A Westinghouse spokeswoman declined to comment. Toshiba didn't return requests for comment.
What's next: By Friday, April 28, the companies involved are expected to disclose next steps with Westinghouse's bankruptcy. The construction on the four reactors, which employs about 11,000 workers in total between both sites, is ongoing but could be paused or halted depending on the next steps. Multiple industry officials familiar with the deliberations say the following are among the options for the companies involved:
Toshiba and Westinghouse could restructure their contracts with Southern and SCANA. That would likely mean the utilities take on more risk, which would probably require regulatory approval in Georgia and South Carolina.
Toshiba could sell all or parts of Westinghouse.
Southern and SCANA could halt construction of the reactors or find a new construction partner
The U.S. and/or Japanese governments could offer financial assistance, citing national security concerns of nuclear power.
Go deeper