American fighter jet flies over North Korea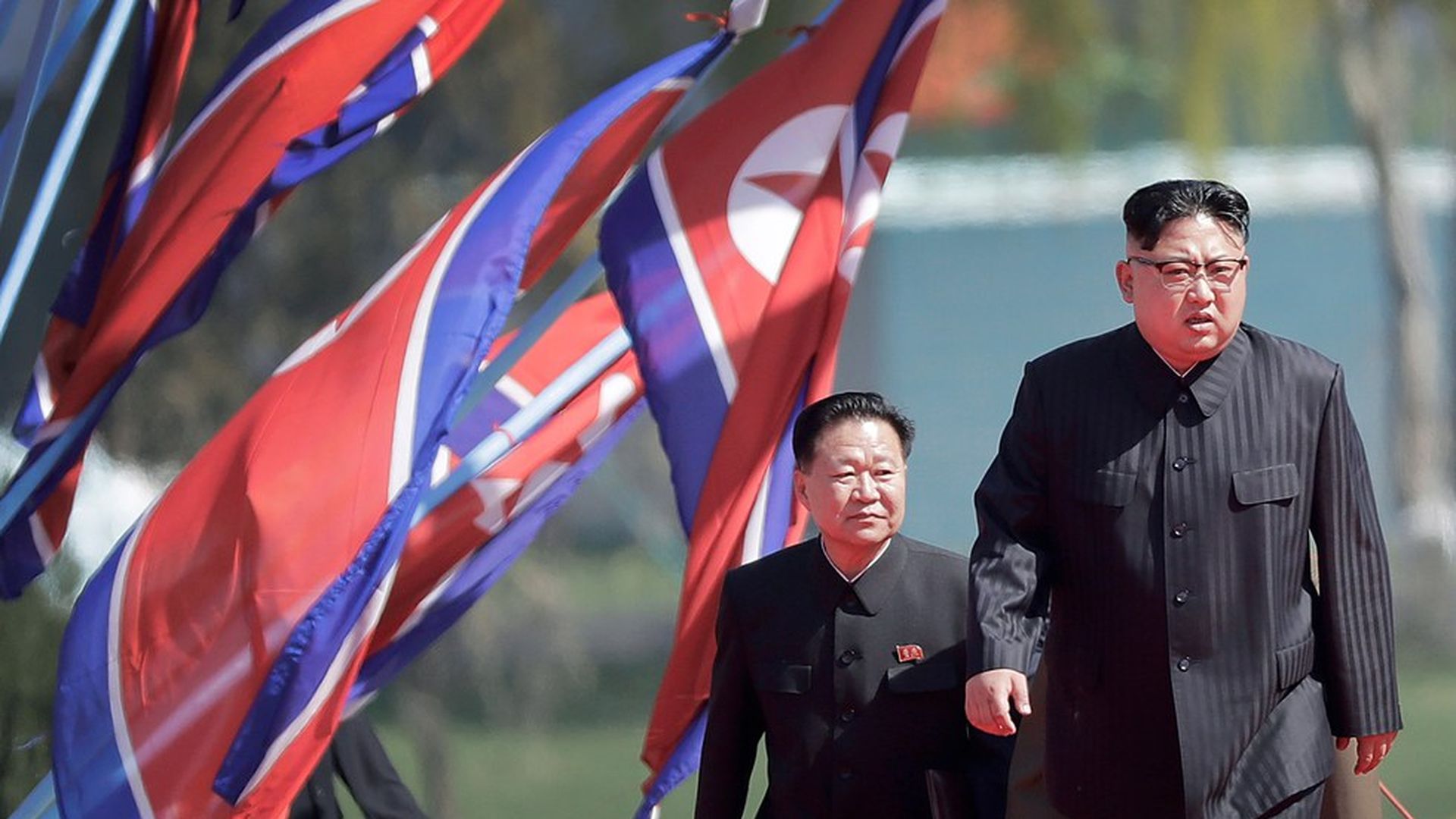 The Pentagon reported B-1B bombers from Guam and F-15 fighter escorts from Okinawa, Japan, have flown over the waters of east North Korea, the "farthest north of the Demilitarized Zone...any American fighter or bomber has flown this century," the Associated Press reports.
Why it matters: Dana White, Defense Department spokeswoman, said it was a "demonstration of U.S. resolve and a clear message" that Trump "has many military options to defeat any threat."
Go deeper: The psychological profile of Kim Jong-un, and how he and his "massive ego...reacts harshly and sometimes lethally to insults and perceived slights."
Go deeper