Amazon's new office should be remote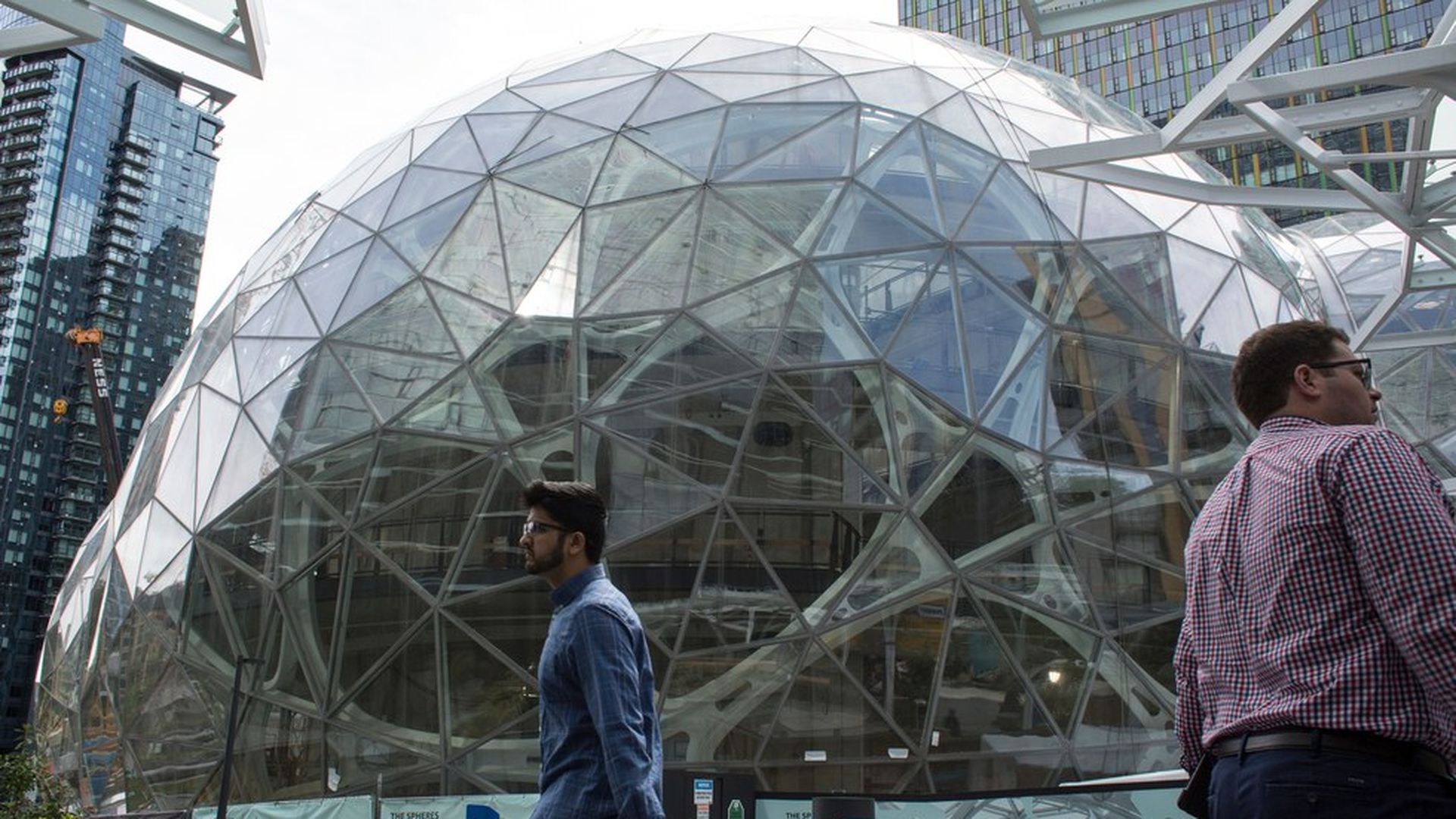 Amazon has received applications from 238 cities, all vying to be the company's second headquarters. As many have noted, no option perfectly meets all of Amazon's criteria, except one that most wouldn't consider — making its next campus entirely remote. As the world's largest cloud provider, Amazon should apply its distributed-data-center approach to the new campus and create a virtual office instead.
At Atlassian, our employees are distributed globally across five continents, and on my product team of more than 100 people, 65% work remotely. This "embrace remote" strategy has given us the ability to hire and retain the best talent in the world, create a truly diverse workforce, and slow attrition. If Amazon were to commit to a future in which the physical office matters less than the employees filling it, they could have their second campus up and running by 2019.
Here's why:
There would be no need to build new offices, housing and infrastructure to support staff (not to mention sparing the cost of moving stipends).
Concerns around local talent, university systems, proximity to public transportation and time to operations become obsolete.
A balanced and diverse workforce becomes possible when roles are opened to the entirety of the American workforce.
Employees would be able to establish a personalized work-life balance, stay in their local community and find meaningful, exciting work with a major company.
Why it matters: Imagine the impact on work migration and urban growth in the U.S. if everyone could have the same opportunity to work for a company like Amazon, no matter what city they call home.
Go deeper