AMA's doctor panel still operates behind closed doors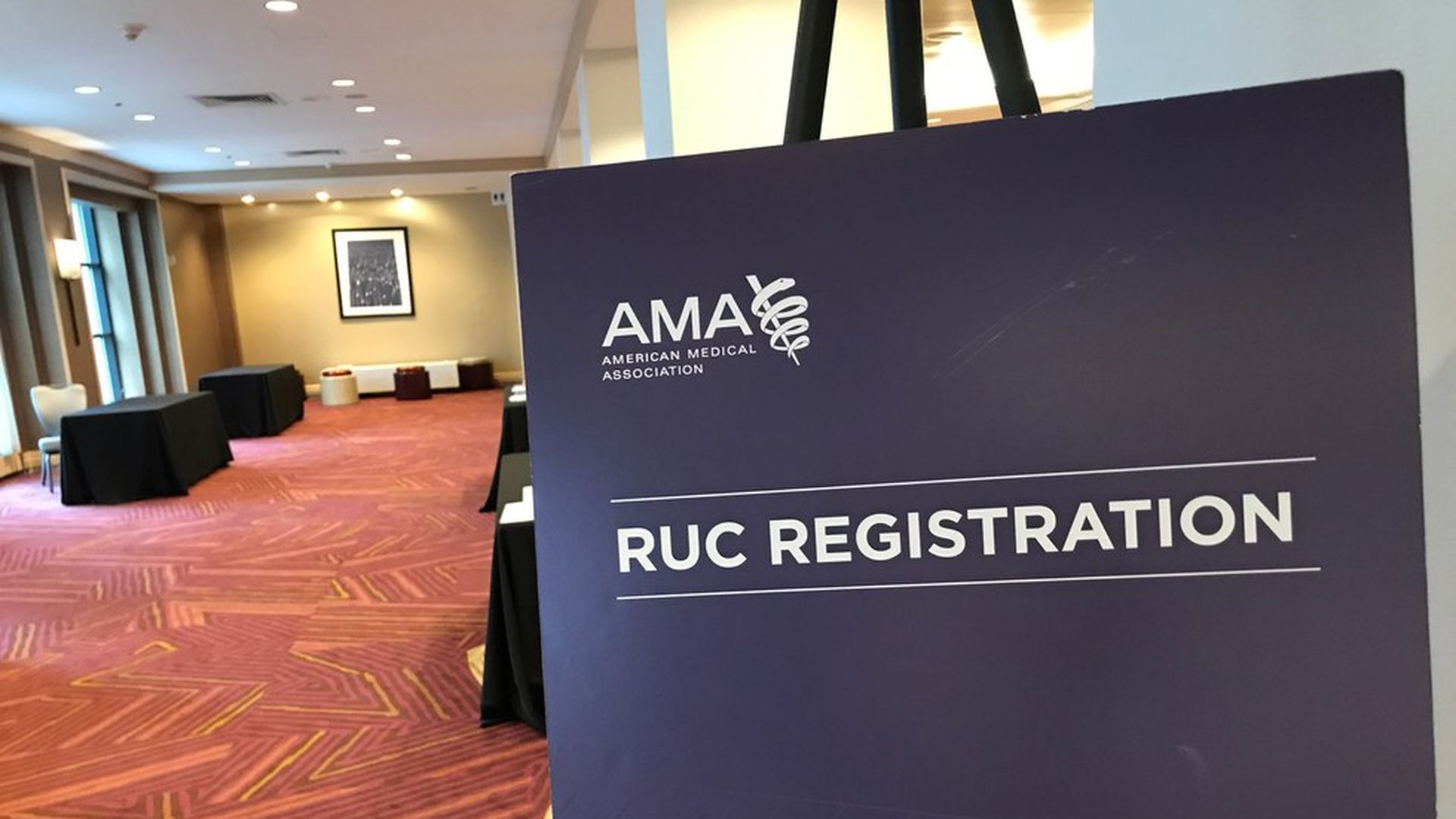 An influential committee of doctors who helps determine Medicare's payment rates met in Chicago last week. But Axios was not allowed to enter the formal Friday meeting without signing a confidentiality agreement that said no payment recommendations or direct quotes from attendees could be released.
Why it matters: The group, known as the RUC, has opened up more than it has in the past. But Medicare said this summer it will accept nearly every payment recommendation from the committee going forward — which means tens of billions of taxpayer dollars for physician services still hinge on meetings that can't be discussed publicly.
The details: The confidentiality agreement presented to Axios is what attendees have signed for years, and has been chronicled in stories by the Center for Public Integrity, the Wall Street Journal and The Washington Post. The point of the agreements is to prevent any market speculation from the new technologies and procedures that are being discussed and to protect "proprietary" medical codes, RUC chair and Duke University heart surgeon Peter Smith said in a statement to Axios.
The American Medical Association, which convenes the RUC, posts minutes and recommendations of the RUC meetings, which it started doing a few years ago. But those documents aren't available until well after the meetings occur. The details from these latest October meetings, which cover 2019 payment policies, won't be available online until next July, according to Smith's statement.
The challenge: The AMA said these committee meetings are open to the public and media. But requiring nearly all of the meeting material and discussion remain confidential is a major obstacle, especially because the information will be almost the sole basis for how Medicare pays physicians for their time and services.
"Given that (the Centers for Medicare and Medicaid Services) has said they are going to accept everything from the RUC, they really should not be tolerating a secret process," said Paul Ginsburg, a senior fellow at the Brookings Institution and expert in Medicare payment policies.
Go deeper: The uproar behind the AMA's panel of doctors, and the AMA's views on drug price controls.
Go deeper