Alaska's warming permafrost may be turning into a carbon source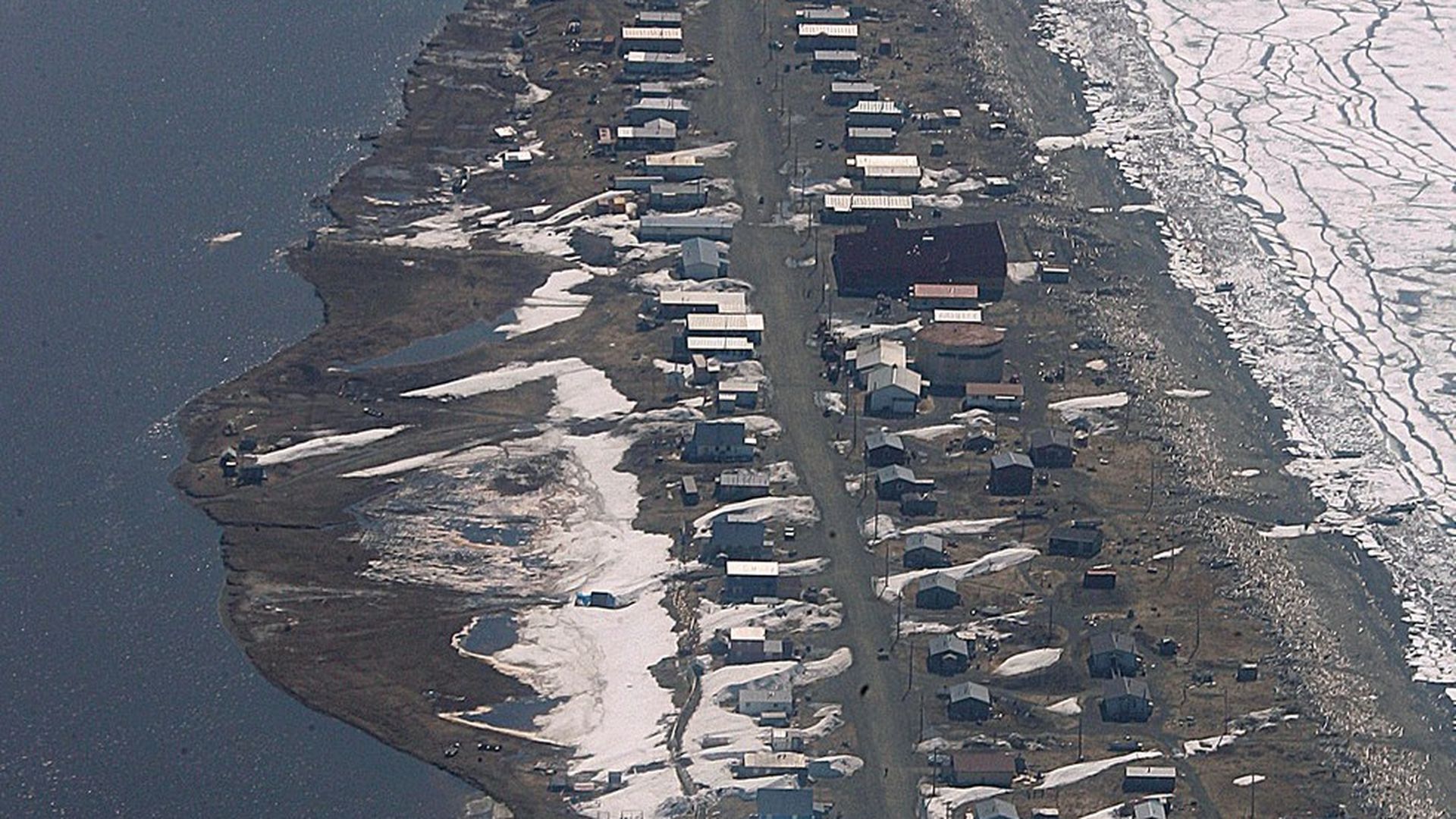 By 2050 a lot of Alaska's permafrost, a storehouse of carbon over time, could be gone, the NYT reports.
Per University of Alaska, Fairbanks researcher Vladimir Ramonovsky, permafrost temperatures have already risen by 3 degrees Celsius at depths of 65 feet "over decades" and temperatures closer to the surface have climbed by as much as 5 degrees Celsius at one location.
Researchers debate the extent to which the permafrost will thaw, when it will happen, and how much carbon dioxide is trapped in it, but the warming trend is already being tied to rising carbon emissions in the Alaskan tundra, indicating it may be "shifting from a sink, or storehouse, of carbon, to a net source," the NYT's Henry Fountain writes.
Why it matters: Those emissions could contribute to heat being trapped in the atmosphere and compound warming. Plus, thawing could cost Alaska's infrastructure — think buckling roads, shifting construction, and slumping land.
Go deeper