Alabama GOP still standing behind Roy Moore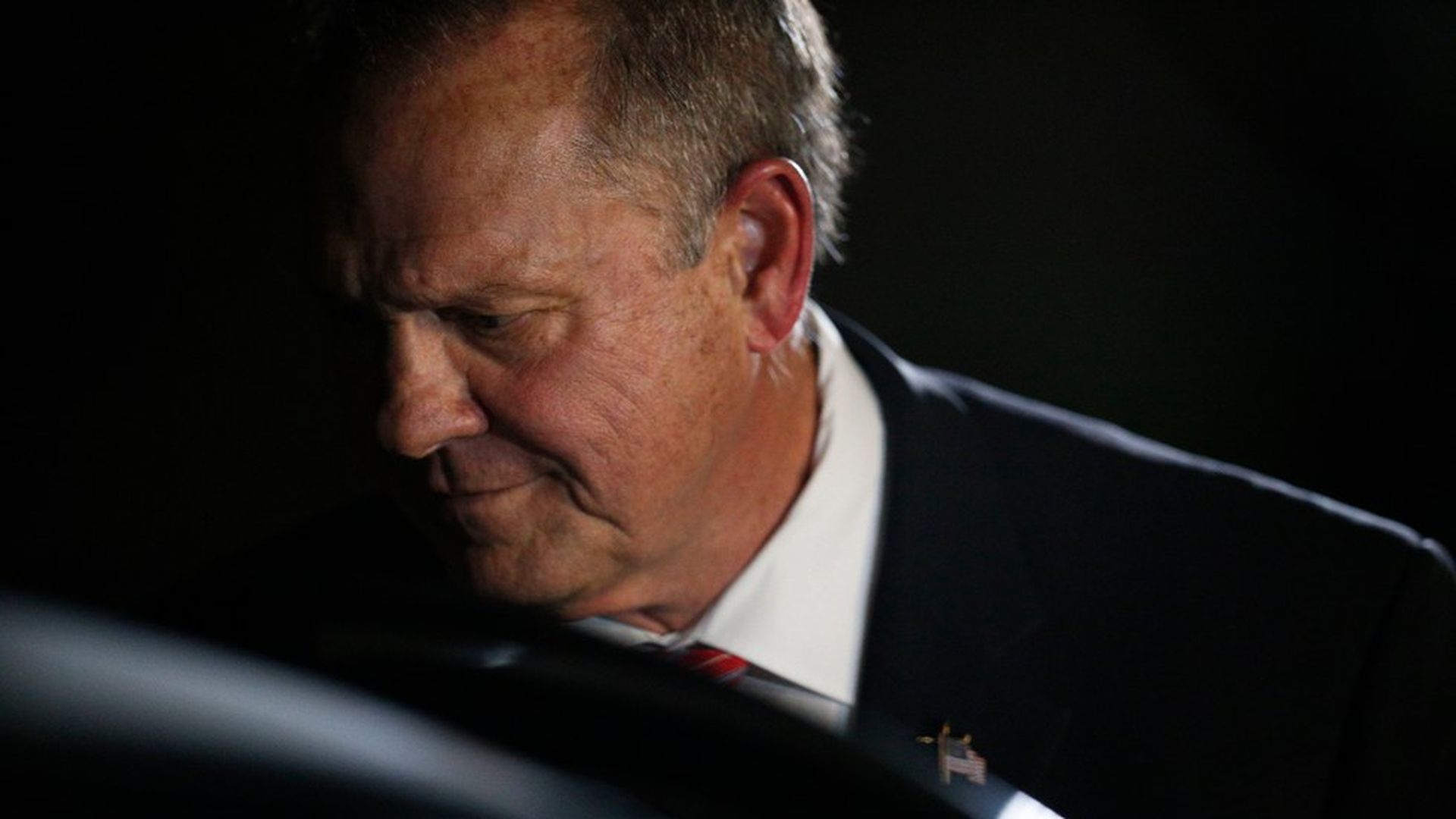 After discussing the allegations against Roy Moore at a steering committee meeting tonight, the Alabama Republican Party elected to continue supporting Moore, per NBC News' Vaughn Hillyard, who reports that the matter did not come up for a vote. The RNC has pulled its funding from Moore, but he continues to receive support at the state level.
Tonight: Four more women came forward with allegations of unwanted advances from Moore, two involving unwanted physical contact, Moore's campaign held an event where they claimed a piece of evidence against him was forged, and Moore tweeted: "Dear Mitch McConnell, Bring. It. On."
Go deeper