Airbnb partners with housing developer in Florida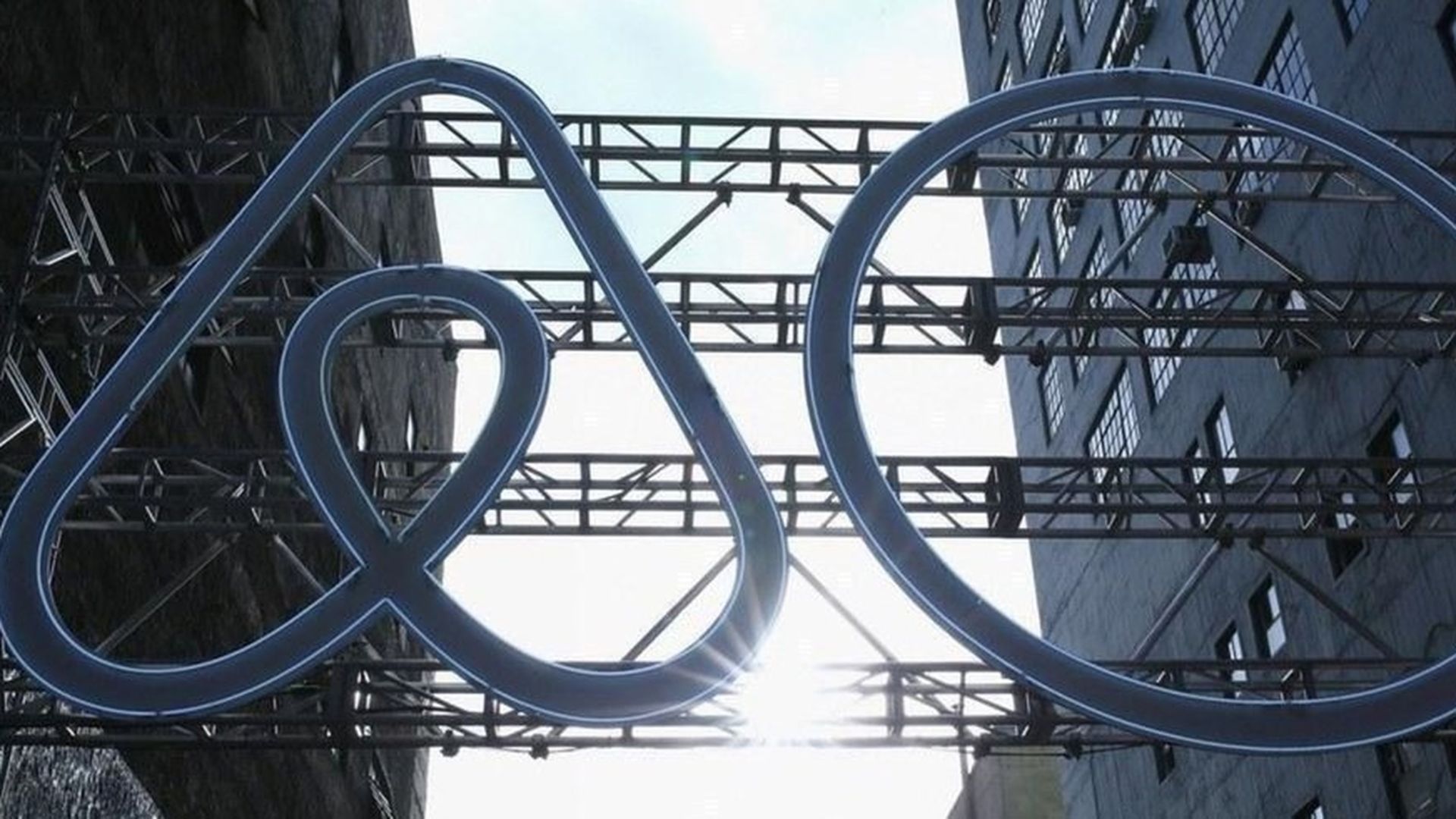 Airbnb is partnering with Newgard Development Group, a Miami-based housing developer, to build a 324-unit home-sharing friendly housing community in Kissimmee, Fla. Set to open next year, this is the first housing development Airbnb is helping design from scratch, and will include features like keyless entry and shared common spaces.
Why it matters: This is an extension of Airbnb's Friendly Building program, through which the company is appealing to landlords and developers to allow home-sharing in their buildings — in exchange for visibility into the tenants' home-sharing activities. Airbnb has faced criticism from landlords who feel they've lost control over their properties by not being able to keep tabs on their tenants' short-term rental activity. But multi-family housing makes up to half of Airbnb listings in some major cities, according to Airbnb director of global multifamily housing partnerships Jaja Jackson. .
This new partnership is also taking this initiative a step further as it makes home-sharing a foundational part of living in those units (if the residents so choose)
More:
Tenants will be able to rent out their units 180 days per year and will pay Airbnb the standard 3% fee and keep 75% of the earnings (Newgard gets the other 25%).
Tenants will be able to pay for certain hosting services like home cleanings or guests check-ins provided by Niido.
Adding the home-sharing building features is adding 5% to the building's costs, according to Hernandez.
According to Newgard CEO Harvey Hernandez, this is the first in a pipeline of several planned housing developments.
Go deeper