Airbnb is learning to play by cities' rules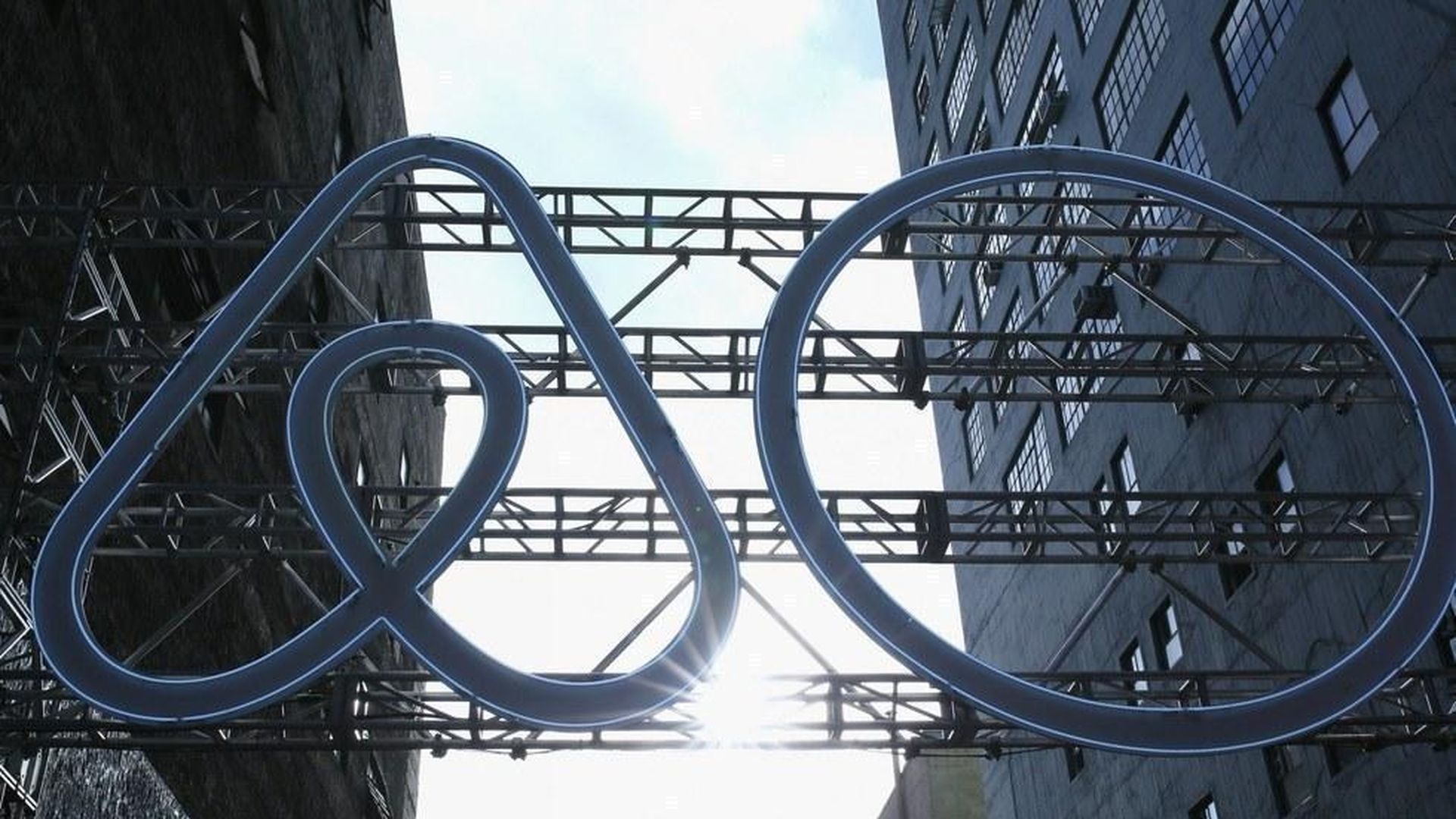 One of Airbnb's biggest challenges is staying in the good graces of city governments. After high-profile scuffles with city officials, the home-sharing company is learning that it has to play by the rules: Today, it's releasing a progress update on its policy framework for collaborating with municipalities.
"We're obviously blessed with tremendous growth, but with that growth comes responsibility," Airbnb head of policy (and former political advisor to Bill Clinton) Chris Lehane told Axios. This is a notable departure from Airbnb's days of combative behavior toward cities, such as refusing to share host data and insisting its just an online marketplace that shouldn't be regulated like other property-rental companies.
Lessons learned: In recent months, Airbnb has mostly resolved lawsuits it filed against two of its most important markets: San Francisco and New York. In San Francisco, Airbnb recently proposed a settlement which would include a plan for Airbnb to help build an easy system for hosts to register with the city at the same time, pending approval from the mayor and Board of Supervisors. In December, Airbnb dropped its lawsuit against NYC after it was assured that the new laws imposing steep fines would focus on hosts with illegal listings, not the company.
"Ultimately that does require partners—us and cities—working together," said Lehane, adding it's hard for city officials to regulate and enforce activity through digital services because they have limited visibility into it. "We, as a platform, have to be responsible for building some of these tools," he said, referring to the registration systems Airbnb has begun to build to work with certain cities like Chicago, New Orleans, and San Francisco.
On the flip side, cities should be more open to Airbnb's suggestions when it comes to designing these tools and processes. For example, a registration process for hosts that takes 30 days doesn't align with the expectations of people signing up to use Airbnb, he said.
Making progress: Airbnb says it's made a lot of progress since publishing its initial policy framework for working with municipalities in December. Some proof points:
Tax collection: Airbnb has agreements with 275 jurisdictions as of May 15, and has collected $240 million in hotel taxes. This is up from about 200 jurisdictions and $110 million as of December 2016. In the U.S., more than half of listings are in an area where Airbnb has a tax collection agreement.
Working with landlords: To date, about 8,000 units have been enrolled in the Airbnb Friendly Buildings program, which lets landlords sign up to allow tenants to be Airbnb hosts in exchange for more visibility into their home-sharing activities.
Instant Bookings: Today, there are 1.4 million Instant Book listings available, and 60% of all reservations are now booked this way. Airbnb pushed for more Instant Book listings as one way to help fight discrimination on its service as hosts don't get to approve guests before they make a reservation.
Go deeper