Air Methods bought out for $2.5 billion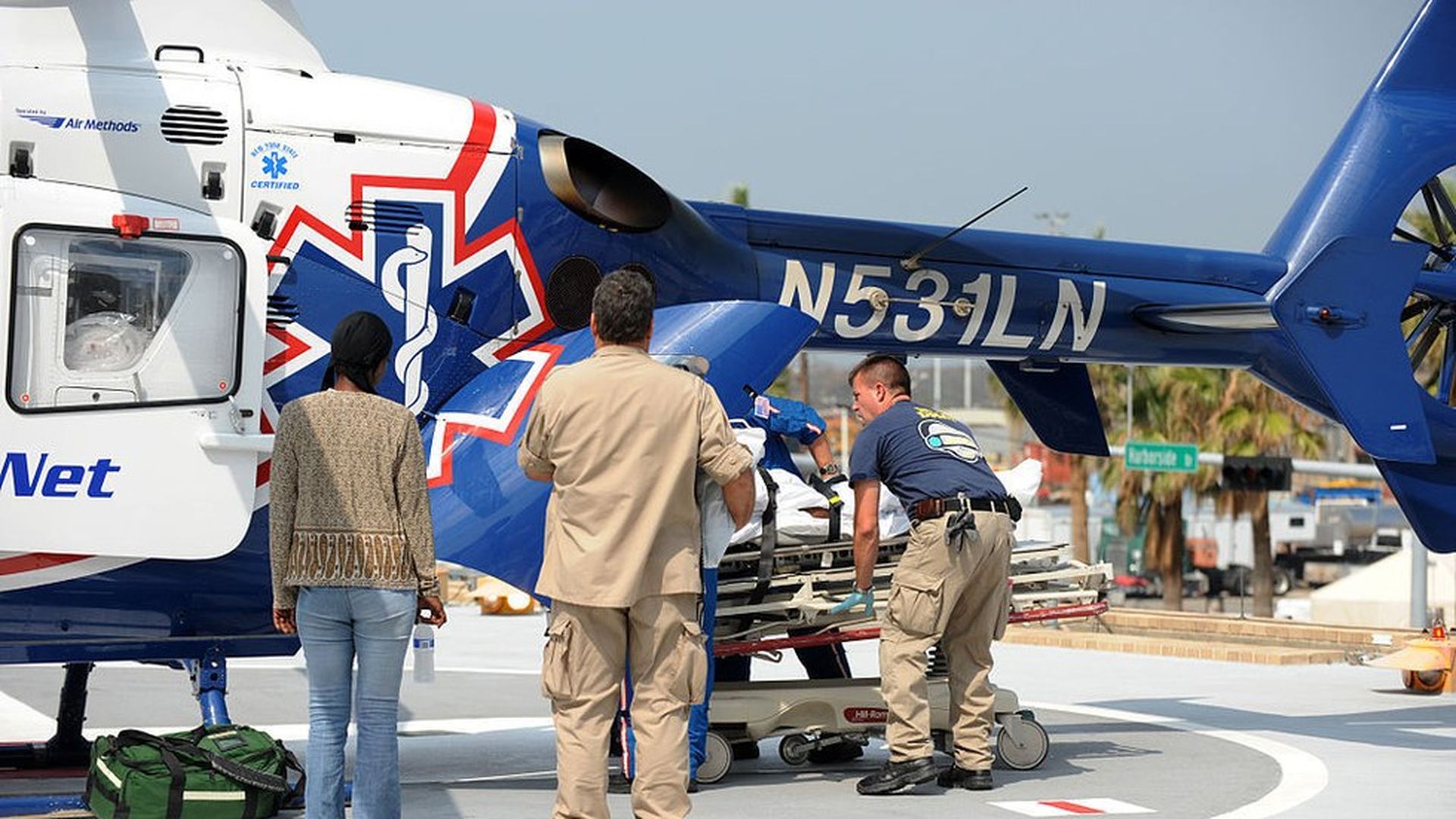 The medical helicopter company Air Methods has caved in to an activist investor, agreeing Tuesday to be acquired by the private-equity firm American Securities.
The numbers: American Securities is paying $43 per share for Air Methods, which has nearly 500 helicopters and airplanes mostly used to transport sick and injured people to hospitals. Including debt, the buyout is worth $2.5 billion.
Why this matters: This deal has been in the making for several months and shows how Voce Capital Management, an activist hedge fund, strong-armed Air Methods to get pretty much everything it wanted.
The tension started in 2015 when Voce's founder, J. Daniel Plants, wrote a public letter that ripped into the management of Air Methods and demanded the company be taken private. He called Air Methods a "crummy stock" and said it was an "irresistible target for such demagoguery," citing a New York Times story that detailed the high prices of medical helicopter rides and how patients are on the hook for large bills when health insurance doesn't cover them.
Air Methods' big price hikes "engendered additional economic and political risks," Plants wrote, and he wanted the company to go private to shield its publicly available financial documents from health insurers and patients.
Worth noting: Air Methods had $1.2 billion of revenue in 2016, and it's still quite profitable. However, more of its helicopter patients have been on Medicare or Medicaid, which don't pay as much as private health insurance. Air Methods and the broader air ambulance industry have lobbied for big payment increases to Medicare reimbursement, but bills in Congress have gone nowhere.
Go deeper