AFL-CIO statement on Trump's TPP withdrawal signals coalition theft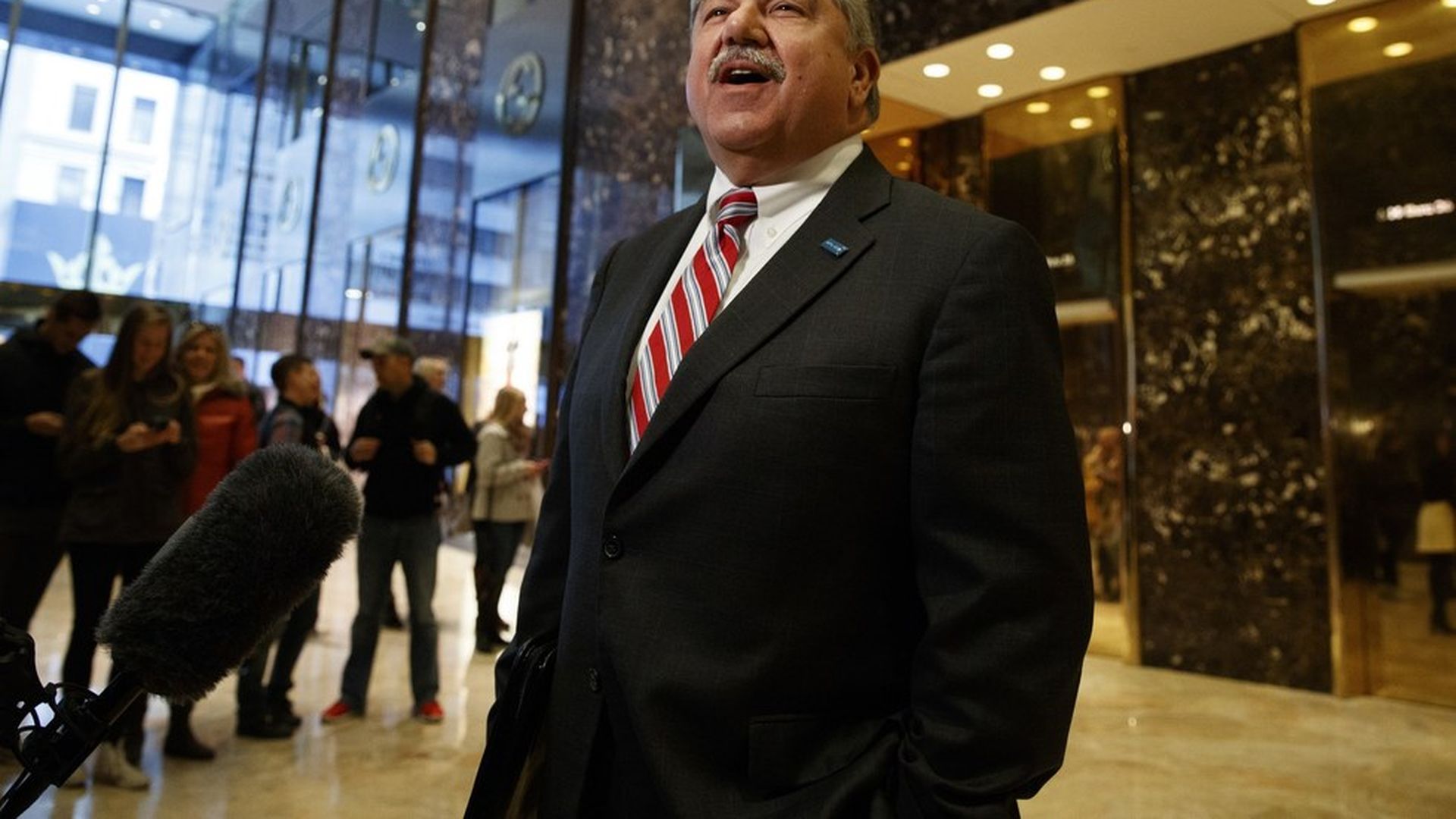 AFL-CIO boss Richard Trumka didn't mention Donald Trump's name, but he didn't have to. What he said Monday in response to Trump's move to withdraw from the Trans-Pacific Partnership (TPP) trade agreement gives the new President plenty of juice to continue his outreach to organized labor.
The headline for Trumka's statement on the AFL-CIO website would hardly be different if it were written by Trump's nationalist speechwriter Stephen Miller:
TPP Withdrawal Good First Step Toward Building Trade Policies that Benefit Working People
Between the lines: The Trump-Trumka relationship will be one of the more interesting in American politics over the first term of the new administration. Trump and top advisers like Steve Bannon see an opportunity to destroy traditional political alliances. Their theory worked in the election: They peeled white working class voters (and many union households) away from the Democrats. Now, they believe that delivering major items for this constituency — watch also for a confrontation with Big Pharma — could further wreck the Democrats' hold on organized labor.
A note of caution: If Trump pursues more traditional Republican policies — like slashing taxes and regulations and repealing and replacing ObamaCare — he could quickly undo much of his goodwill with unions.
Go deeper