Activist investor may push for Whole Foods to sell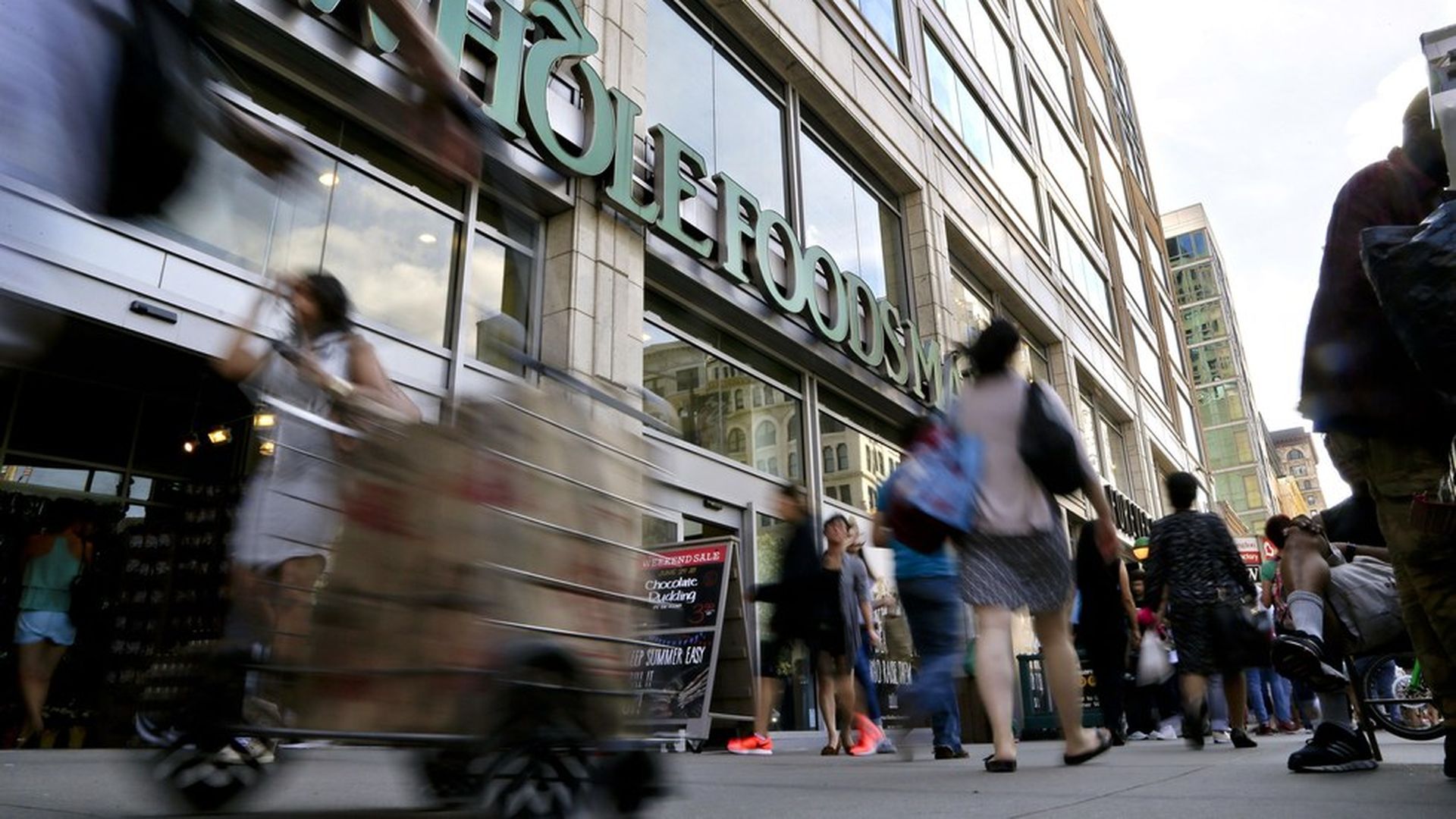 Activist investor JANA Partners disclosed in an SEC filing that it has acquired a 9% stake in grocery retailer Whole Foods, with an eye toward possibly pushing for a sale process. The move makes JANA the second-largest outside shareholder in Whole Foods, which saw its stock spike more than 9% on the news ― giving it a market cap of nearly $11 billion, and an enterprise value of around $12 billion.
Key line from filing: JANA plans on speaking to company management and directors about "initiating a review of strategic alternatives particularly in light of the Issuer's apparent unwillingness to engage in discussions with third parties regarding such alternatives."
Key name: Among those working with JANA Partners is Mark Bittman, a former New York Times food columnist who is on record as saying "I'm not a big fan of Whole Foods."
Go deeper