ACA funding tied to tax bill may never appear, even if Congress OKs it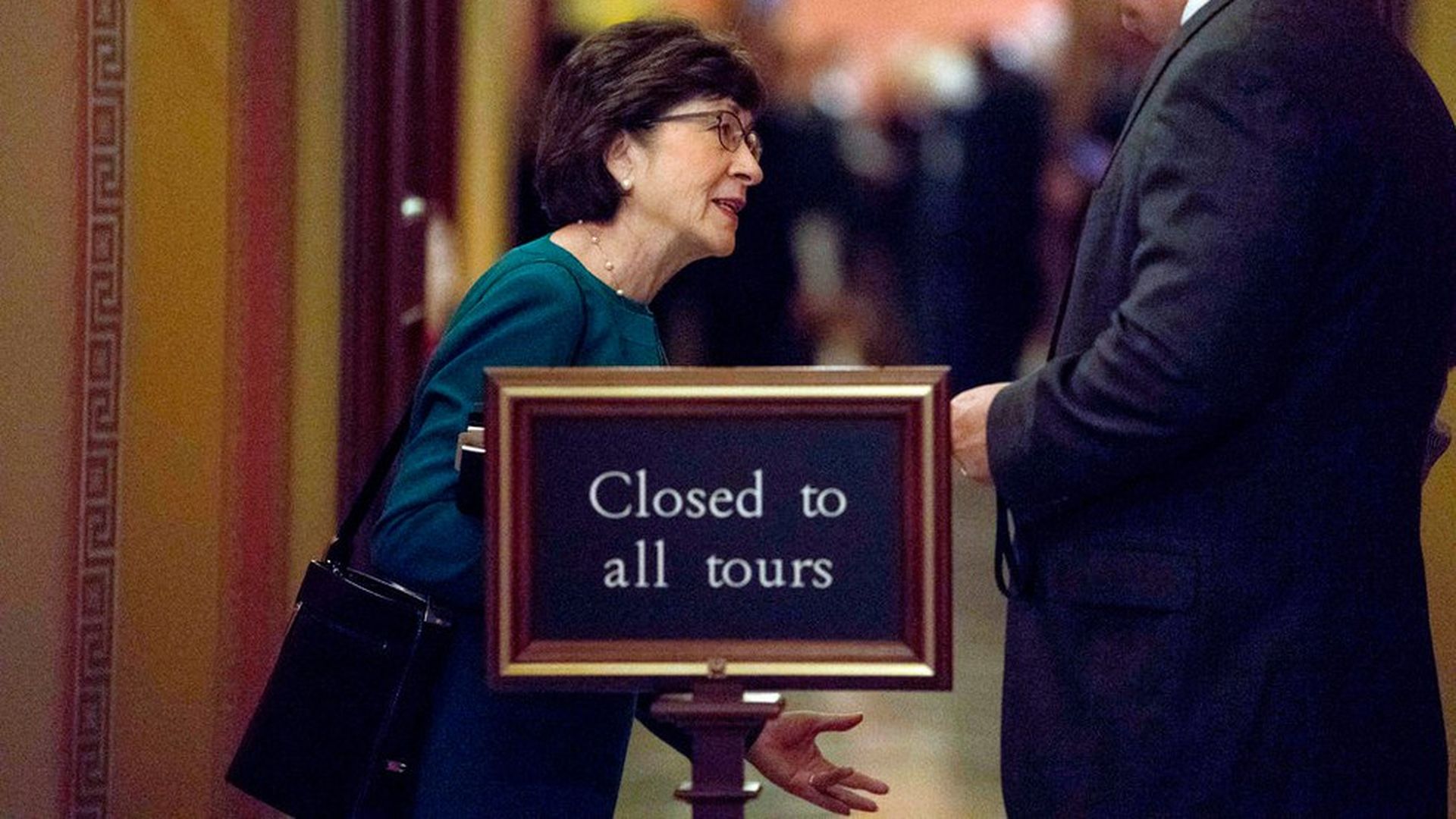 Even if congressional Republicans agree to help stabilize the Affordable Care Act in order to secure the votes for their tax overhaul, those stabilization efforts might not end up taking effect, conservative policy analyst Chris Jacobs argues at The Federalist.
Why it matters: Sen. Susan Collins has insisted that the Senate pass two health care bills, to try to make up for the premium increases caused by repealing the ACA's individual mandate in their tax overhaul. But it's far from clear that either measure could become law — or that they'd actually help, even if they do pass.
The details: In order to soften the blow from repealing the ACA's individual mandate, Senate Republicans are considering two separate bills that would make direct payments to insurance companies: The bipartisan stabilization bill from Sens. Lamar Alexander and Patty Murray, and a Collins bill to directly compensate insurance companies for their most expensive customers.
Yes, but: Because the Senate tax bill would add to the deficit, it would trigger automatic cuts in domestic spending. And both of the new pots of money would likely be subject to those cuts, Jacobs writes.
"In other words, the payments to insurers may never get made, even if Congress passes these provisions on a spending bill this year," Jennings writes.
Go deeper