A Trump priority: Keep Grassley happy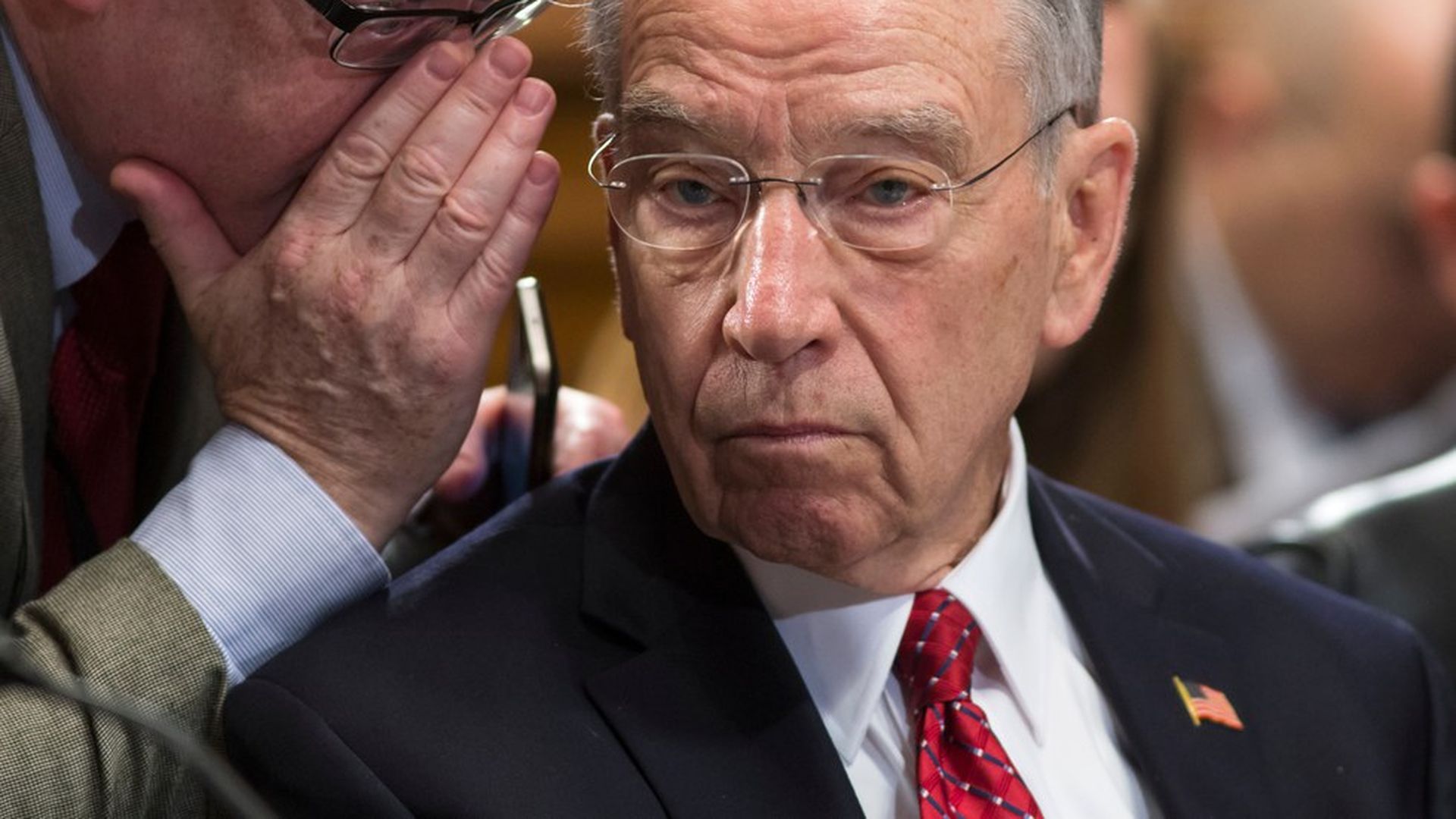 A senior administration official joked to me last week that the real EPA Administrator comes from Iowa, and his name is Chuck Grassley. The source made that wisecrack after Trump called EPA Administrator Scott Pruitt last week and told him to keep Grassley happy on the Renewable Fuel Standard.
After that call, Pruitt backed away from a plan to reduce how much biofuel — mostly corn ethanol — is required in gasoline. Pruitt's concession to Grassley and co. surprised approximately nobody.
The reality: Pruitt is one of Trump's favorite cabinet secretaries, has aggressively deregulated his agency, and was a key voice behind the president's decision to withdraw from the Paris climate deal.
But, but, but... Don't mess with Grassley. Perhaps no senator wields more power over Trump than the Judiciary Committee chairman. When Grassley wants one of his people appointed at an agency, it happens. Trump views him as a loyal supporter who helped him in Iowa. (Grassley even stuck by Trump after the Access Hollywood tape leaked!) The fact that Grassley chairs the Judiciary Committee, which confirms federal judges, is just one more source of leverage.
Go deeper on the policy and politics of ethanol with my colleague Amy Harder. In her column tomorrow morning she'll dive into this hot issue, with an interview with Grassley. To read Harder's column, sign up for our energy newsletter Generate.
Go deeper