A spacey startup shoots for a comeback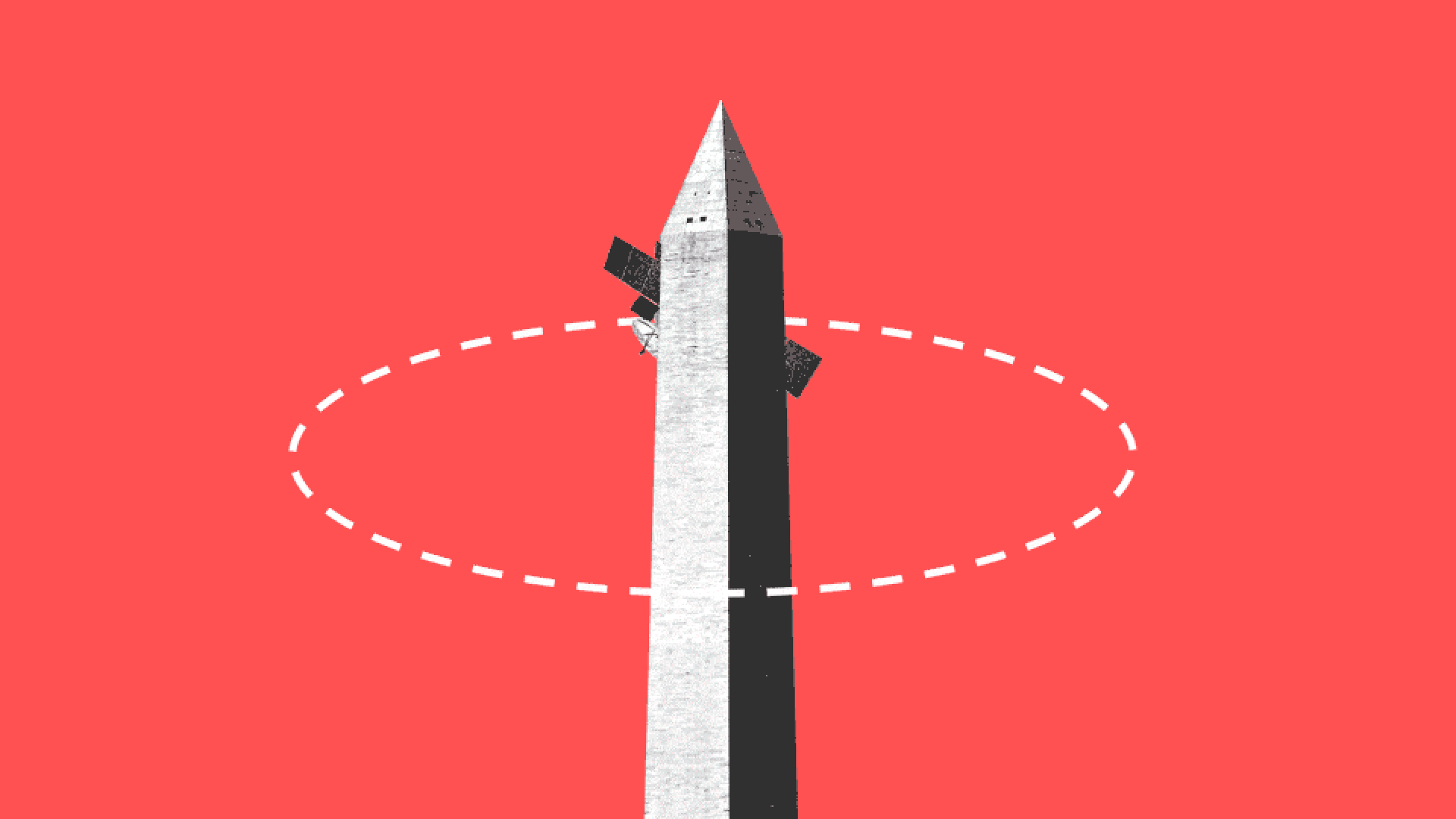 A startup that wants to build a mobile data network to fuel the Internet of Things is trying to convince regulators to let it use crucial airwaves.
It's the second time the company, now called Ligado Networks, has fought this battle. Its previous iteration, backed by Phil Falcone and called LightSquared, hit a dead-end 5 years ago. Now it's back with a new name, lots of money and well-connected allies as it tries to strike gold with connected devices, which it says it can serve using a combination of satellite airwaves and traditional spectrum — creating a sort of hybrid network.
Why it matters: If successful, Ligado could become an important Internet of Things player and produce a big payout for big-name investors like Centerbridge Partners, Fortress Investment Group and J.P. Morgan Chase (the industrial Internet of Things market could be worth $110 billion by 2020, according to estimates). But Ligado's years-long corporate drama shows the risks involved in making bets on technologies that hinge on regulatory approval.
The setup: Ligado began life as LightSquared, which wanted to use satellite frequencies to build a nationwide wireless network. But the FCC halted that plan based on objections of major GPS players that said the plan would interfere with GPS systems. LightSquared filed for bankruptcy in 2012.
Now, it's back with a new idea: creating a network to service Internet of Things, or the increasing number of devices (cars, fridges, etc.) being connected to the web. It still needs sign-off from the FCC to use some of its spectrum for a combined terrestrial-satellite network, rather than the pure satellite services it provides right now.
Pushback: Ligado argues it's dealt with the interference issues that sunk its last bid for airwaves. Critics say the new plan could interfere with signals used in aviation, the government's National Oceanic and Atmospheric Administration and other commercial satellite providers. Critics include Iridium, a satellite company, AccuWeather and Airlines for America, a major trade group.
Ligado makes its case:
The company says that a series of agreements with some of its former critics shows it's solved many of the issues that plagued its previous iteration. "The top five GPS manufacturers and Ligado agree that Ligado's operations and GPS consumers can coexist, and those agreements have been before the Commission for over eighteen months," said Ashley Durmer, the company's policy chief, in a statement. "We also have worked with the FAA and the aviation community to protect aviation safety by agreeing to meet all FAA standards related to certified devices."
The company has hired three lobbying firms since emerging from bankruptcy in December 2015. The company's board is stacked with connected individuals. That includes Ivan Seidenberg, the former CEO of Verizon, and Reed Hundt, who was FCC Chairman during the Clinton administration. Ligado has been extremely active in lobbying the FCC, disclosure filings show.
What's next: FCC Chairman Ajit Pai hasn't tipped his hand, and there are no indications that a decision is imminent. "We have no update to provide that this point. We're studying the issue," he said recently, adding the agency is listening to all stakeholders. But Ligado is on the clock: Reuters reported earlier this year that the company was working with bankers to explore a possible sale or find another investment.
Go deeper