A read on Trump's new court names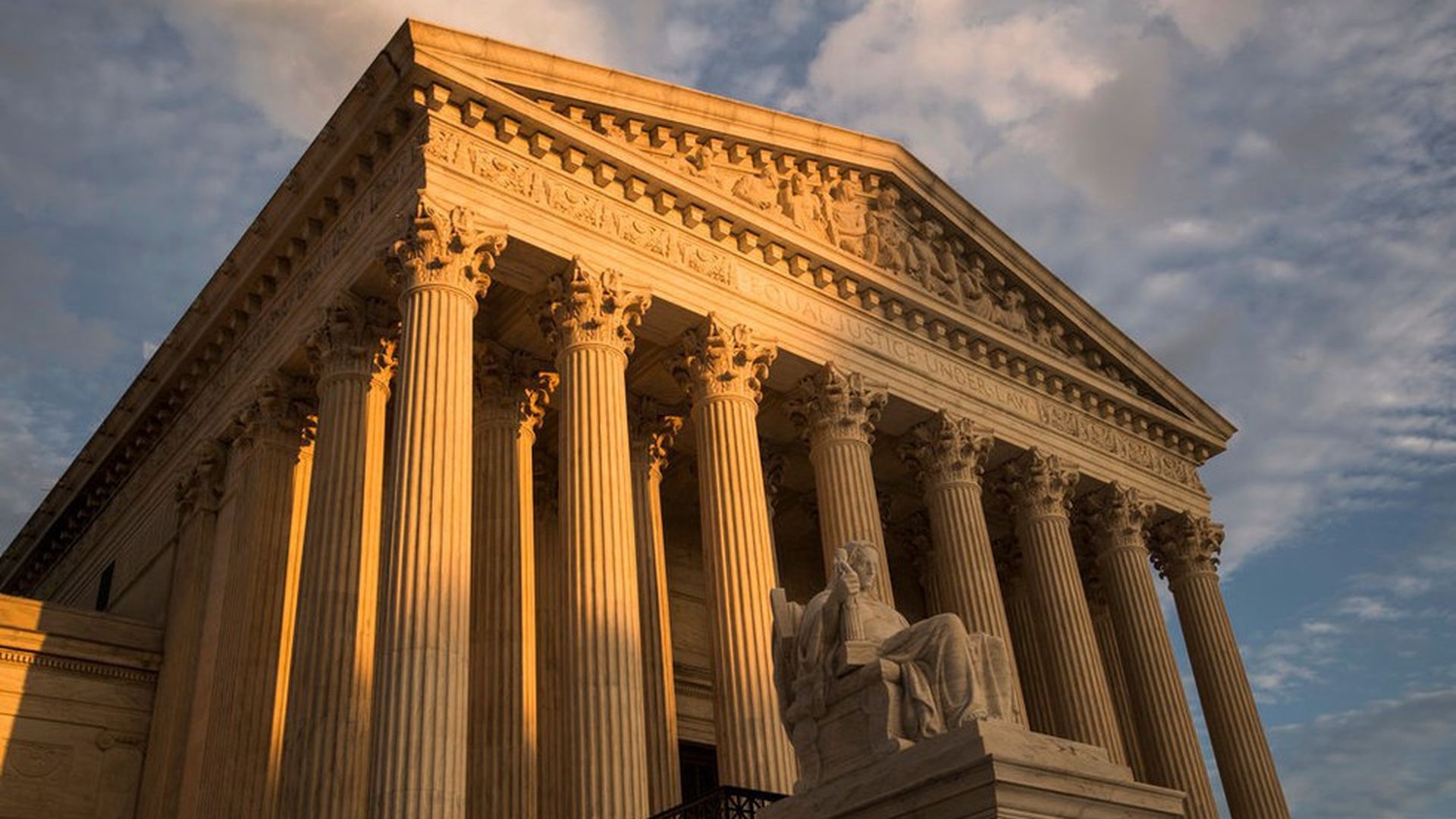 A year and a half ago, as a candidate for president, Trump broke precedent and named a list of people from whom he'd promise to pick Supreme Court justices. He fulfilled the promise by nominating Neil Gorsuch; and today announced five new names.
Here's a read on the names from Leonard Leo, an influential figure in the conservative legal community and an outside adviser to President Trump on judicial selections:
Brett Kavanaugh (judge on the D.C. Circuit Court of Appeals): "The president obviously shied away from D.C. personalities when he was running for office, but he's now, almost a year into his office, in a much better position to have a more geographically diverse list." Leo has made no secret of his enthusiasm to see Kavanaugh on the Supreme Court and says he has "one of the deepest and widest judicial records."
Britt Grant and Patrick Wyrick (state Supreme Court justices) : "The president likes the whole state Supreme Court justice angle ... because they're people who have to make final decisions and like a CEO, when you have to make a final decision, you own it. So that requires you to have a degree of strength." Leo added that these two state Supreme Court justices, in their prior careers as state solicitor generals, had been "very important architects of efforts to challenge overreach in Washington during the Obama administration, on behalf of the states."
Amy Coney Barrett and Kevin Newsom (recent appointments): Having recently been picked for the Federal bench they "could have potential going forward."
Behind the selections: Trump consulted with White House counsel Don McGahn, who led the process; and they sought advice from conservative legal thinkers. But they didn't need to do much vetting. The five they selected are well known in the conservative legal community.
Go deeper