9% of Americans think it's OK to hold white supremacist or neo-Nazi views: poll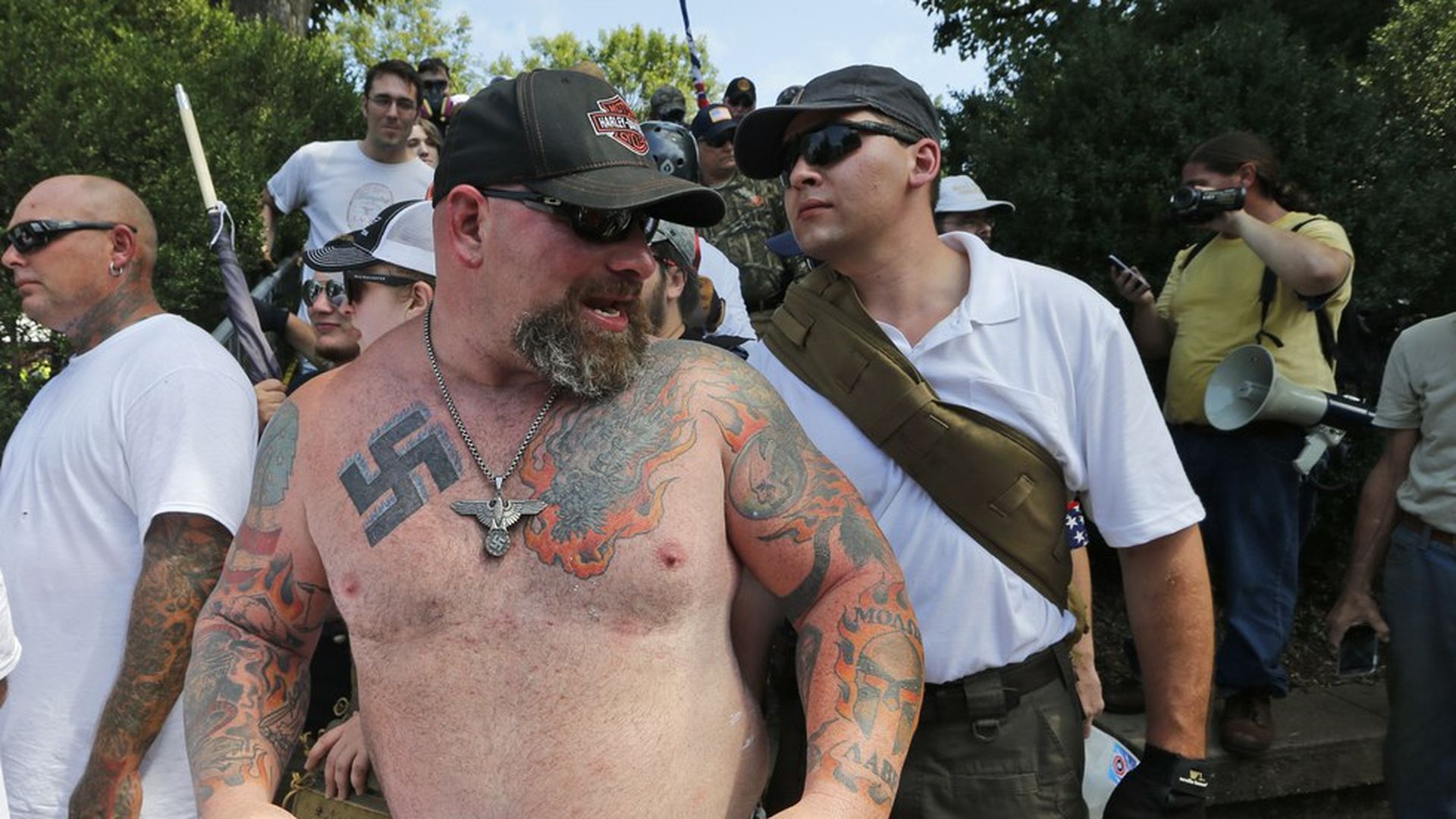 A Washington Post-ABC News poll found that 9% of Americans believe holding white supremacist or neo-Nazi views is acceptable. A majority of Americans, regardless of party, thinks it's unacceptable to hold such views (83% overall).
The poll was conducted following the violence in Charlottesville, and 56% said they disapproved of President Trump's response, with 28% approving.
42% said Trump has been putting white supremacists on a "equal standing" with their opponents, while 35% said he has not.
Trump's overall approval rating stands at 37%, compared to 36% in July.
Why it matters: 9% of America is nearly 30 million people.
The poll reported a margin of error of plus or minus 3.5 percentage points. It polled a random national sample of 1,014 adults.
Go deeper