7 things we learned from Comey's testimony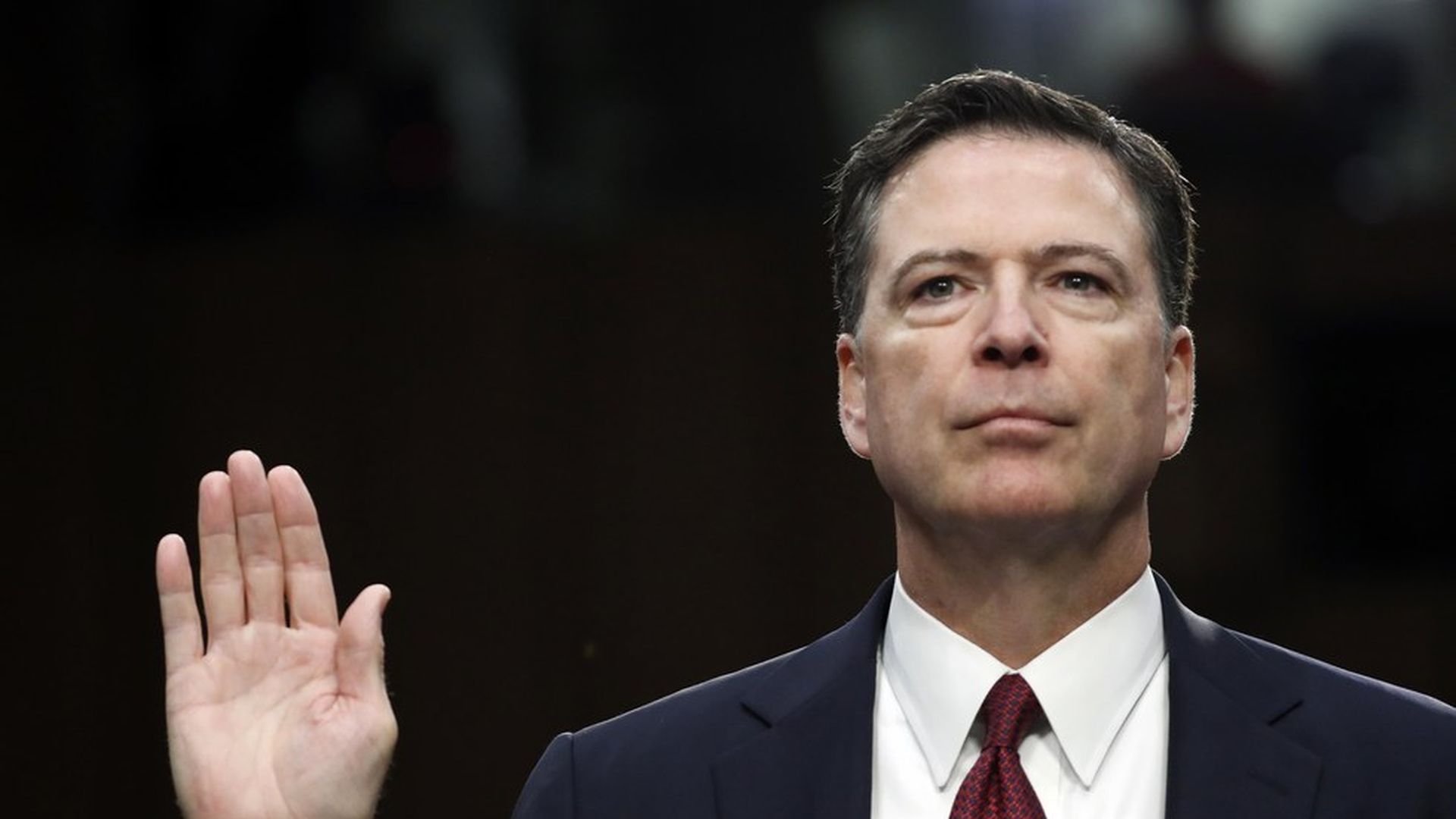 The big takeaways from Comey's testimony before the Senate Intel Committee. Follow our full coverage here.
He considers Trump a liar and his assessment of the President's character — even before he took office — caused him to act differently in order to protect himself and the FBI. "The administration...chose to defame me and more important the FBI," Comey said. "Those were lies, plain and simple." He said his concern that Trump would lie about their one-on-one encounters was part of the reason why he took such detailed contemporaneous notes. Comey said he never had that concern about the two previous Presidents he'd served in different capacities.
How deeply wounded he was by the way he was fired. We knew that Comey found out about his firing by looking up at a TV screen, but it was only after seeing him talk to his former colleagues at the hearing today that we got insight into how hurt he felt. "I am so sorry I didn't get to say goodbye to you publicly," Mr. Comey said to his former FBI colleagues, whom he knew would be watching on TV.
Comey revealed how he leaked out his memo about the Trump dinner. He said he asked a good friend of his, a professor at Columbia Law School who he didn't name, to give it to the reporter (Michael Schmidt at the New York Times.) Comey said he leaked this out because he read about Trump's tweeting about the "tapes" of his conversation, and he hoped that it might prompt the appointment of a special counsel. As reporter Peter Baker noted on Twitter: "Can't remember the last time someone in DC openly acknowledged orchestrating a leak — and without any senator having even asked."
Comey's senior FBI colleagues were as troubled as he was by the President's private comments. "I think they were as shocked and troubled by it as I was," Comey said. "They're all experienced people. They've never experienced such a thing."
The former FBI director admits he was less than brave in the moment when he alleges the President made his request about easing off the Flynn probe. He says he didn't have the "presence of mind" or the courage to tell the President his request was inappropriate.
Republicans and Democrats on the Intelligence committee appear to find Comey's testimony credible, despite the President denying he made the private comments about Flynn. James Risch, Republican Senator from Idaho, went so far as to praise Comey for the clarity and detail of his prose in his opening statement.
Comey revealed that Trump wasn't the only top official he's found "concerning" over the past year. He said the former Attorney General Loretta Lynch told him to call the Hillary Clinton email investigation a "matter" instead of "an investigation." That "confused me and concerned me."
Go deeper