7 sailors found dead after U.S. Navy destroyer crash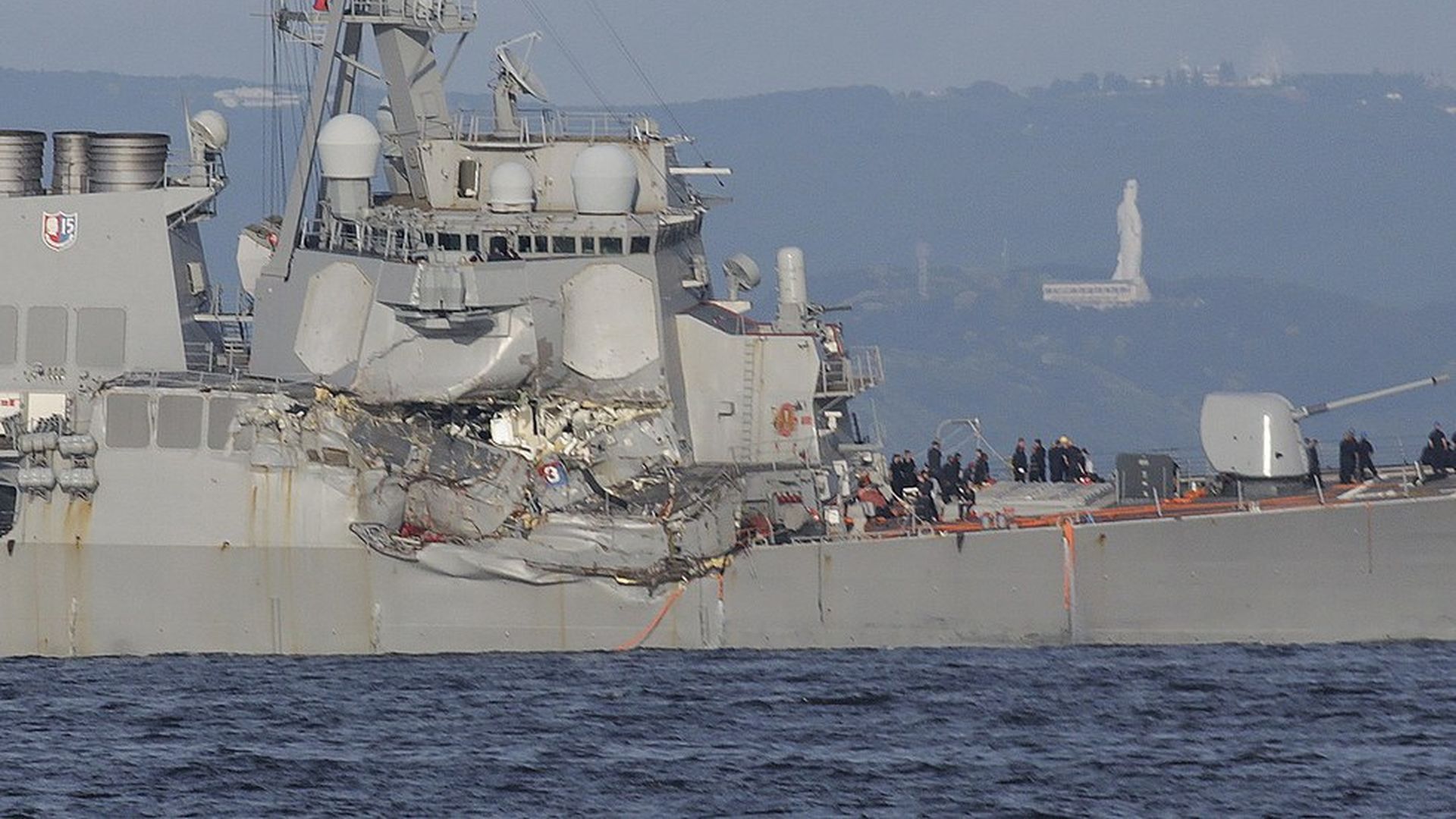 The seven U.S. Navy sailors that had been missing after the U.S.S Fitzgerald collided with a merchant vessel have been found dead.
The crash happened early Saturday morning off the Eastern coast of Japan, and left a large puncture in the ship, flooding the compartment where the sailors' bodies were recovered. The crew managed to keep the ship from sinking, preventing further loss of life.
This loss is something we all feel." —Vice Admiral Joseph Aucoin, commander of 7th Fleet.
Go deeper