6th Moore accuser claims he groped her in his office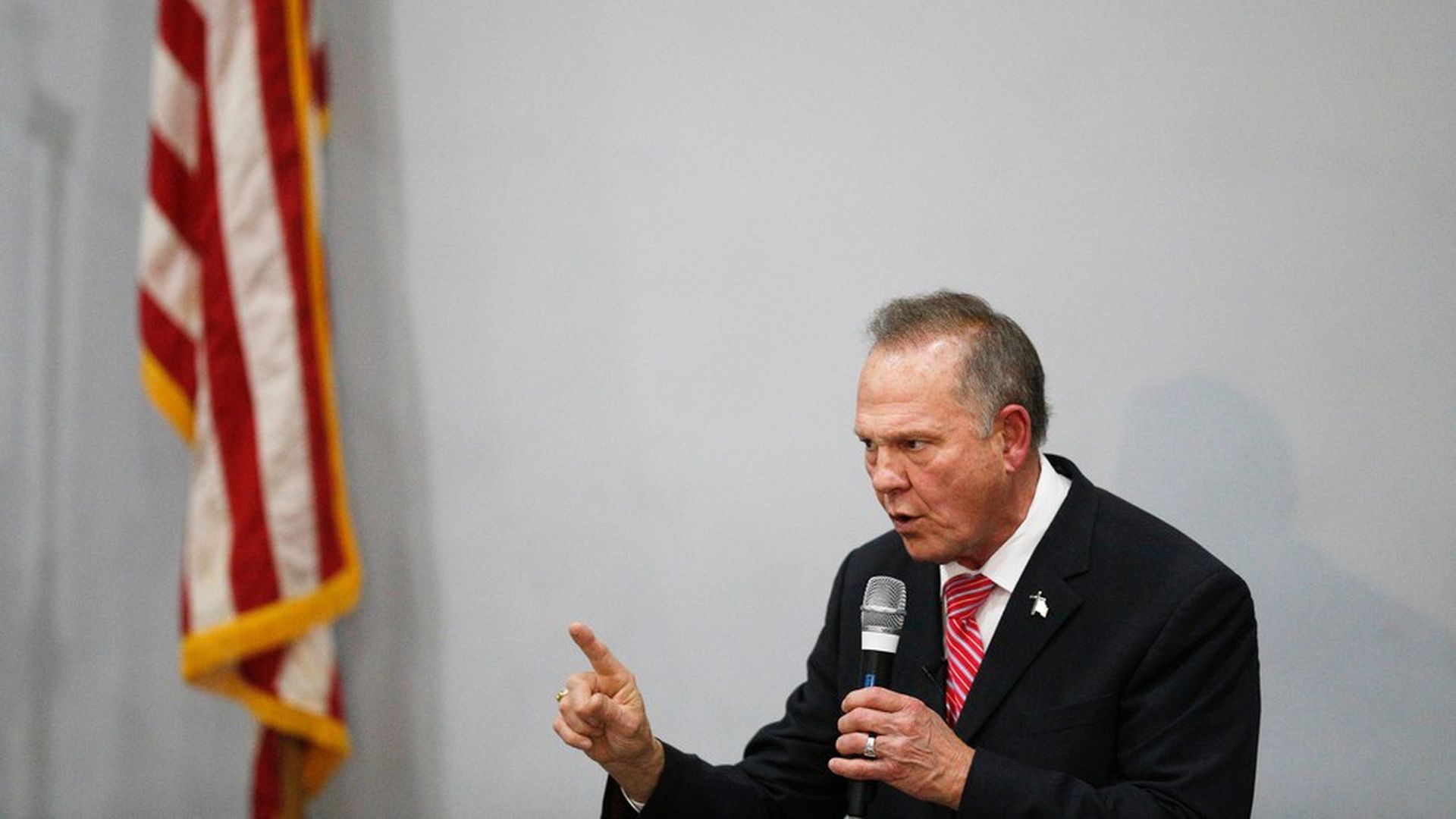 A sixth woman, Tina Johnson, has come forward with allegations against Roy Moore, claiming he groped her while in his law office on legal business in 1991, according to AL.com. Johnson said Moore "kept commenting on [her] looks," making her feel uncomfortable, and proceeded to grab her buttocks as she walked out the door. "He didn't pinch it; he grabbed it," she said.
Johnson said: "I'm not perfect...I have things in my background and I know (the public) will jump on anything, but (what happened with Moore) is still the truth, and the truth will stand when the world won't."
Worth noting: Unlike in the previous five cases, Johnson was an adult (28 years old) at the time of the alleged incident, and Moore was married.
One more thing: Another woman, Kelly Harrison Thorp, told AL that when she was 17 years old working at Red Lobster in Gadsden, Moore asked her out on a date. When she asked if he knew how old she was, she says Moore told her, "Yeah. I go out with girls your age all the time."
Go deeper