64% of Republicans want to see Trump's tax returns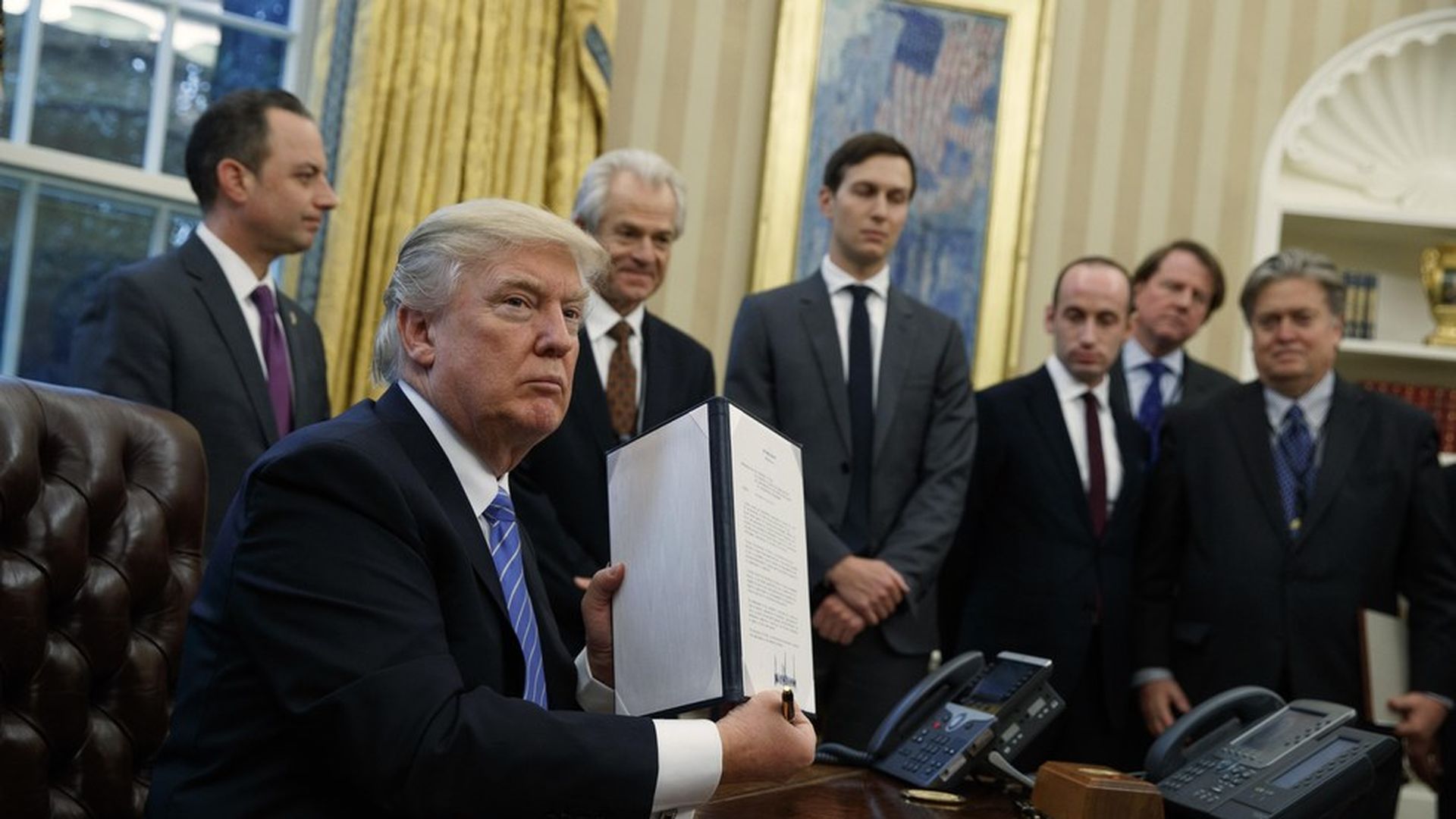 The big number: 80% of Americans want President Trump to release his tax returns, including 64% of Republicans, according to a MoveOn.org poll conducted by Global Strategy Group.
The shiny object: Trump shows no signs of changing his mind, so while this may help galvanize Democratic organizing for upcoming policy fights and the mid-terms, it's extremely unlikely that this will help voters see Trump's tax returns.
Why it matters: Media attention on the 120 marches planned on Saturday (more here from Jonathan Swan) may be focused on Trump's tax returns, but it will also see messaging on overall taxes and tax reform, which is a Trump priority for this summer. Republicans want to broadly cut taxes for corporations and the wealthy, while Democrats oppose those efforts.
More numbers:
67% of those polled said corporations "pay less than their fair share" in taxes, compared to 12% who said they do.
92% said the wealthy have too many tax loopholes, and 90% said corporations have too many loopholes.
Methodology: Nationwide online survey among 1,211 registered voters. Conducted April 5-9.
Go deeper