500 Startups partner Elizabeth Yin resigns over McClure situation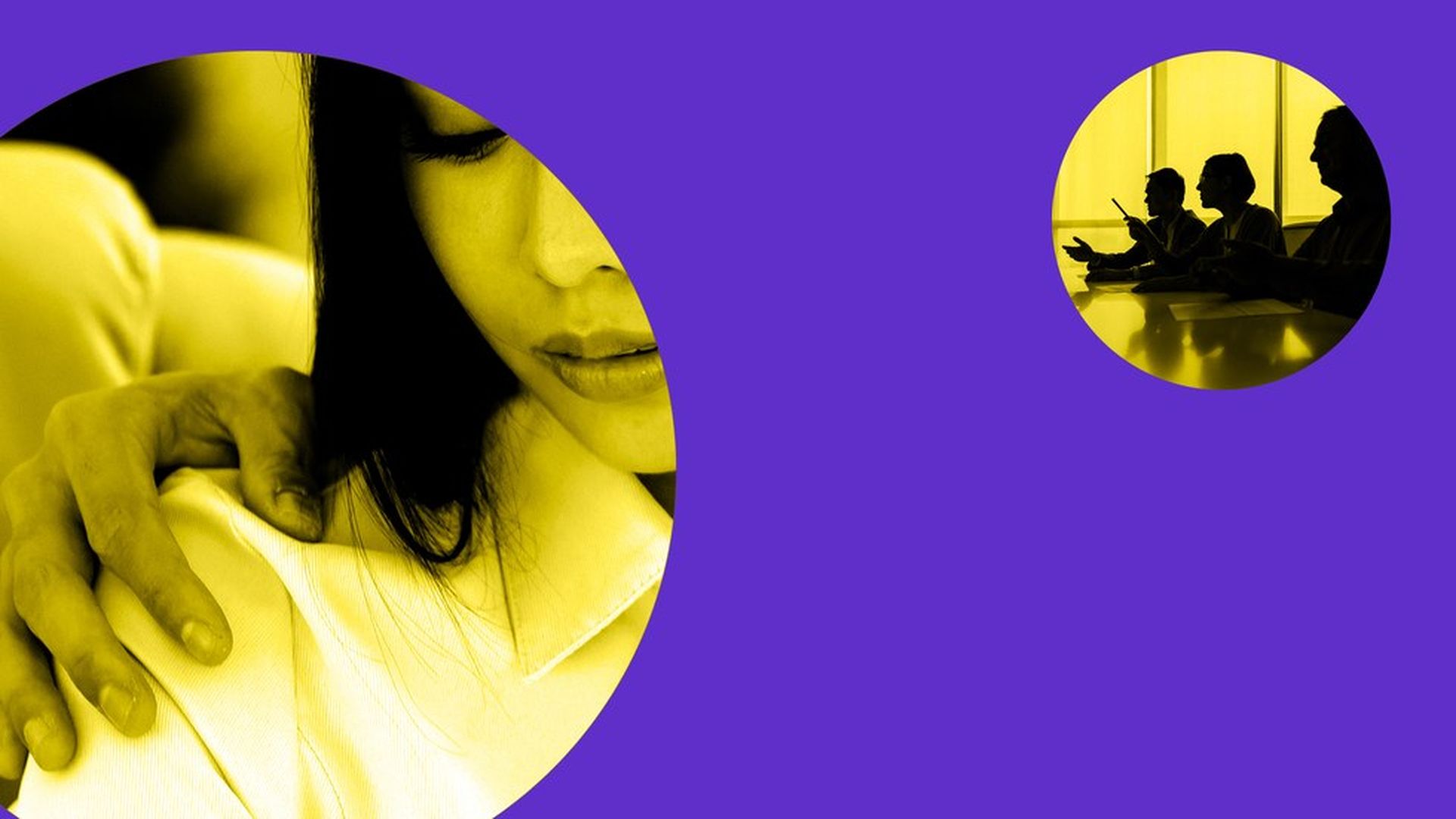 Elizabeth Yin has resigned as a partner with 500 Startups, where she also led the venture firm's Mountain View accelerator program, Axios has learned. Her departure follows the resignation of 500 Startups founder Dave McClure, who has been accused of sexual harassment.
Yin joined 500 Startups in late 2014, according to LinkedIn, and took over the accelerator in early 2015.
Each new revelation of sexual harassment within the Silicon Valley startup ecosystem seems to engender another. This is not the end — perhaps not even for McClure, with word that at least one more female founder is preparing to tell a troubling story about his behavior. [Update: Here is that new accusation, which Yin alleges 500 Startups was anticipating and prompted the McClure's resignation.]
According to Yin's resignation email, a 500 Startups employee reported "unwanted forced physical contact" by McClure in April of this year and, after an internal investigation, Yin was told in mid-May that he would be stepping away from his management role. However, Yin claims this was never communicated to the broader organization.
Per her resignation email:
This started with the letter we all received on May 25, which cited company growth reasons for changes in management roles and did not even say that Dave was stepping down off the management team. This did not sit well with me, but I was assured that eventually the team would known that he was no longer on the management team or in day-to-day operations.
However, as time progressed, it became clear that he was still involved with 500 Startups on a day-to-day basis. He continued to be vocal and active in all 500 Startups Slack channels, influencing key business decisions. Despite having no official management power, it was obvious that 500 staff weren't completely aware of the gravity of the situation and continued to be deferential and event supportive of him. the business development powerpoint deck that we were showing to potential partners still had Dave's face on it, suggesting that he was still an integral part of 500 Startup's day-to-day operations -- and even was still operating day-to-day.
Denial: According to Yin's email, the organization also initially denied to those within 500 Startups that McClure's resignation was related to his alleged actions toward the employee, instead pinning his resignation to the allegations in a New York Times story published on Friday. An entrepreneur, Sarah Kunst, told the NY Times about unwanted advances from McClure when she was discussing a potential job at 500 Startups:
After my prodding, it took nearly 40 minutes for the management team to reveal that Dave had initiated "unwanted physical contact" on our colleague and that was the incident which brought about supposed changes to the 500 Startups management structure and organization and not Sarah.
Update: 500 Startups' statement to Axios:
In April our management team learned of allegations related to inappropriate behavior by Dave McClure. We took the matter seriously and immediately initiated an internal investigation which resulted in the replacement of Mr. McClure by Christine Tsai as CEO. In May we held a company-wide all hands call and sent an email afterwards that same day notifying the team that Dave had stepped down from day-to-day management of 500. Throughout the CEO transition Mr. McClure remained at 500 to fulfill his legal responsibilities to the funds as a General Partner. Due to the sensitivity of personnel issues and the privacy of all involved, the investigation was kept confidential.
The story has been updated with a link to a newly published account from a female founder as well as 500 Startups' statement on the matter.
Go deeper