5 great anecdotes from the "10 days of Mooch"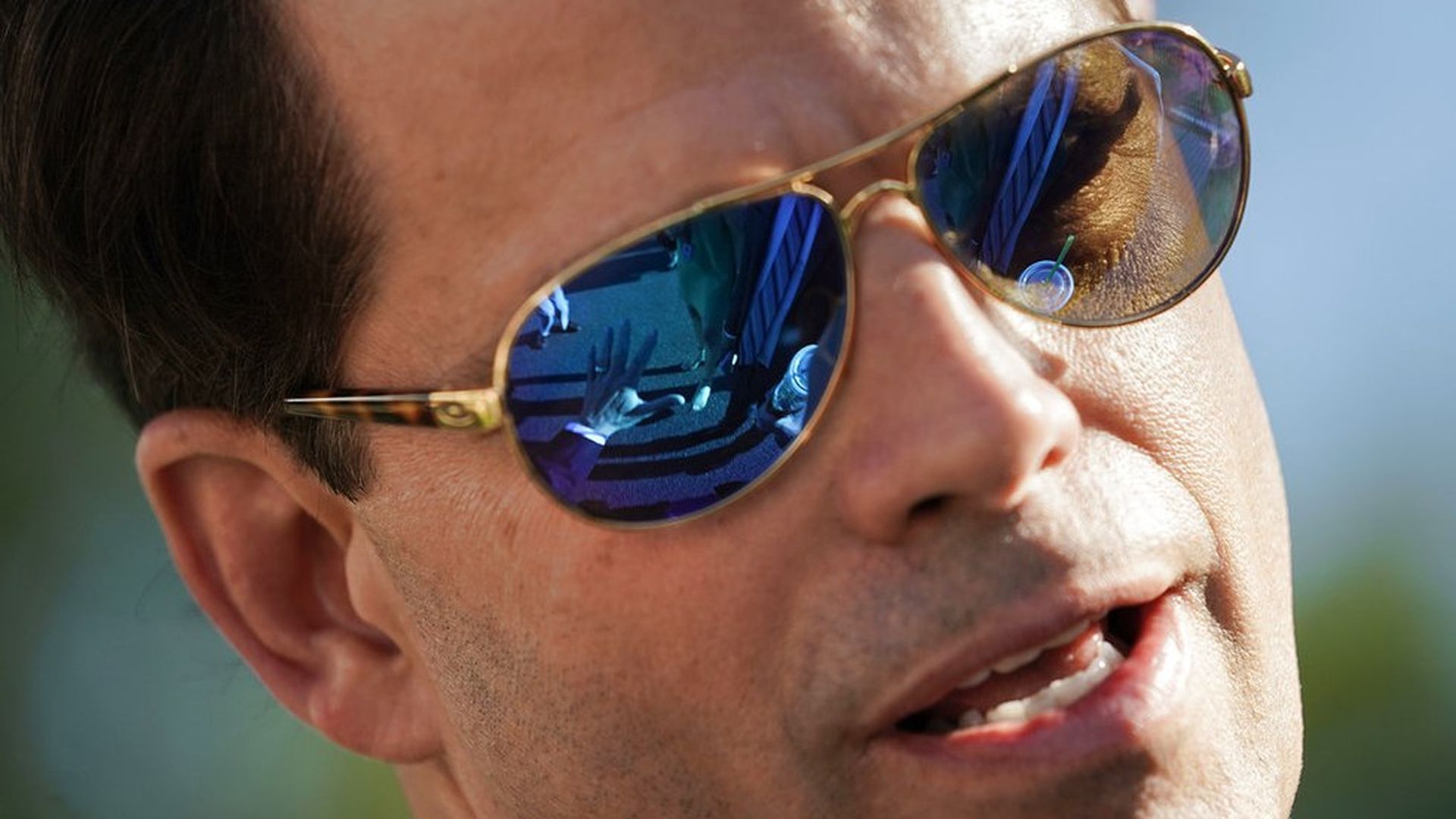 Mooch made an appearance on Saturday night at Dee Angelo's restaurant in Westhampton Beach, N.Y.
The crowd of diners cheered Anthony Scaramucci's entrance, and women then flocked over and asked him for pictures with his now-famous aviator sunglasses on. It was 9 p.m.
Meanwhile, back at the White House, incredulous aides are still reminiscing about the brief, crazy reign of Scaramucci as communications director. My favorite anecdotes from what some West Wingers call "the 10 days of Mooch":
Mooch in a communications staff meeting, going ballistic, saying he's going to fire everybody and it's just going to be him and Sarah Huckabee Sanders left on the team. A moment later, he says, "but I don't want to, I want to bring everyone together."
Mooch railing against leakers in a communications staff meeting. He said: "Let me tell you a story. You probably don't know this about me but I used to own an ice cream shop." He proceeds to tell a story about how he suspected the guy who was managing the shop was stealing money from the cash register. Mooch told the staff that for a week, he stuffed the drawer with extra money to prove the guy was stealing. He said the moral of the story was: "I always find out." Then someone asked what happened to the guy. Mooch replied that the guy was married to a family member and that he let him go because he's got a big heart like President Trump. "It's kinda like here," he said, "I may end up firing all of you, but I'll help you find a job somewhere else."
Mooch would walk around the West Wing saying "I'm stopping with the TV. No more TV. Gotta keep a lower profile today." And then two hours later he'd be on a high-rating cable show or holding an impromptu press conference on the White House grounds. Aides described the Mooch as a man battling an addiction: to media attention.
When White House communications staff asked him questions about policy, he would sometimes refuse to answer them, saying he couldn't tell them anything because it would leak.
Mooch loved drawing diagrams for visitors to his office — especially diagrams that dramatized the divisions in the communications shop between the RNC staff and the campaign holdovers. A favorite: he'd draw circles around "POTUS" and his own name and draw a line connecting them, explaining to the visitor that he reports directly to the President.
Go deeper