3D metal printer raises VC at $1 billion valuation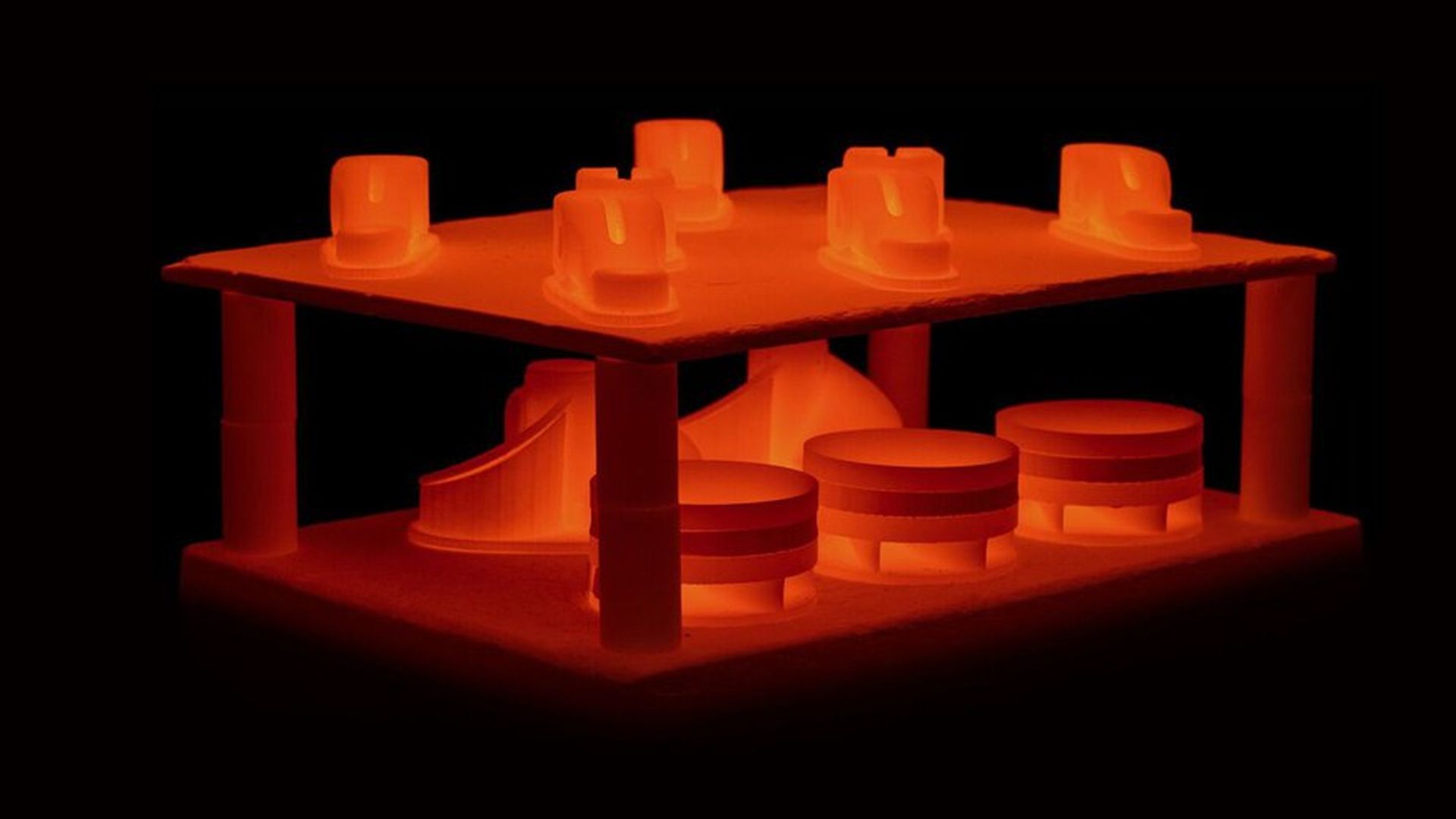 Desktop Metal, a Massachusetts-based maker of 3D metal printing systems, has raised $115 million in Series D venture capital funding. Investors include Google Ventures, Saudi Aramco, Australia's Future Fund, Lowe's and Milwaukee Tool. Axios has learned the round gives the company a post-money valuation north of $1 billion, compared to around $360 million post on its Series C round last fall.
Why it's a big deal: 3D metal printing may revolutionize not only industrial design but also industrial supply chains. Rather than ordering thousands of components and storing them in a warehouse, companies could print to order. This could include anything from auto and aerospace parts to tiny metal hinges used in home appliances.
More context: Axios visited Desktop Metal HQ back in April, just as it was unveiling its first products. Here's the recap.
Go deeper