12 days after Maria, most of Puerto Rico lacks drinking water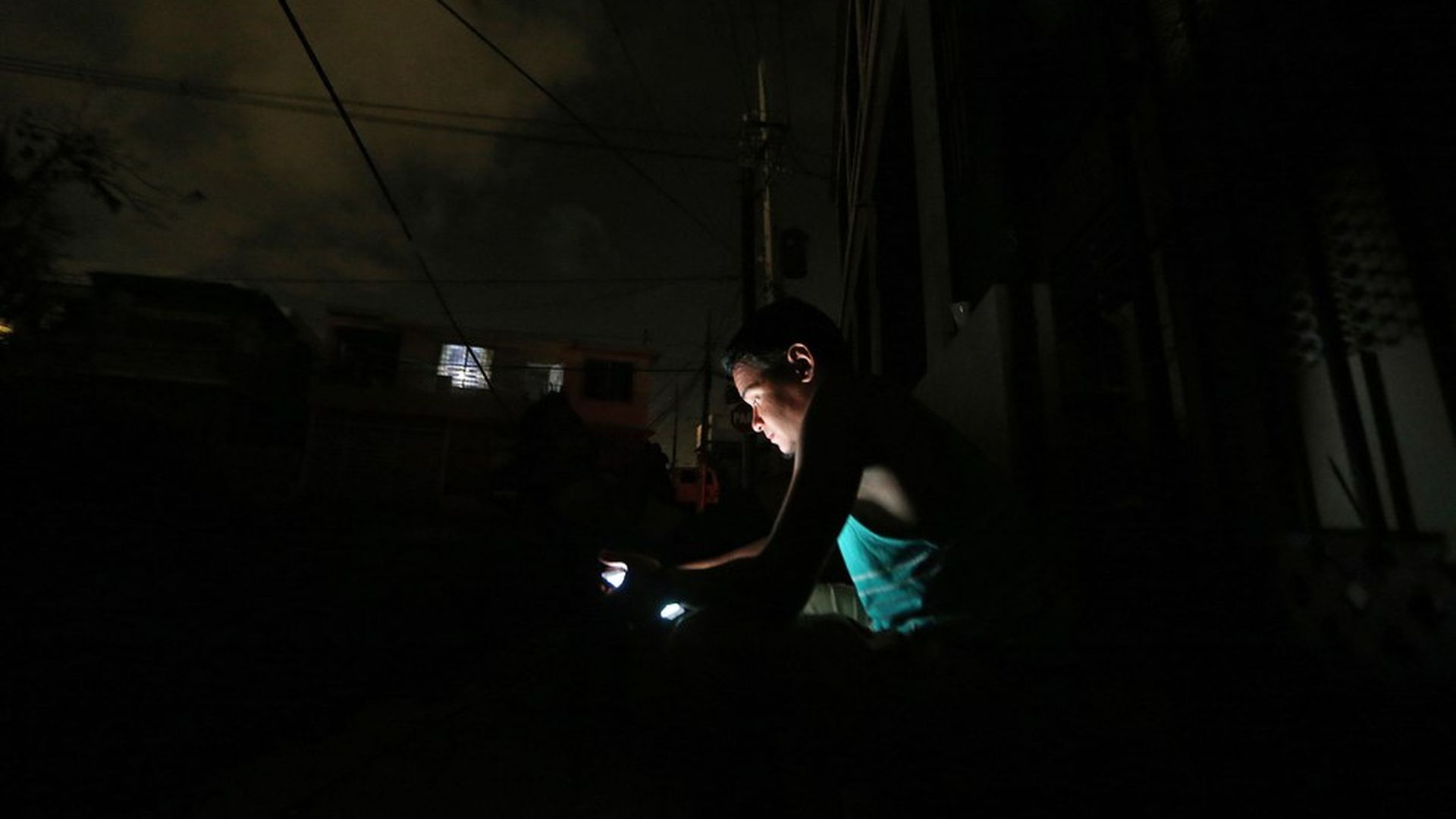 Puerto Rican authorities say 47% of the islandhas access to clean drinking water, and it will be a month before that number reaches 80%, per ABC News.
Governor Ricardo Rossello said Monday that just 5% have power, and that number is only expected to reach 25% by next month. People still lack basic necessities like fuel and groceries, and some are running out of cash to purchase more, per the AP.
FEMA reports it has reached all of Puerto Rico's 78 municipalities and delivered a million meals and 2 million liters of water. FEMA has six Urban Search and Rescue teams deployed and has support from several other agencies.
However, at the Port of San Juan, where a lot of aid is arriving, there aren't enough truck drivers to distribute the aid, per CNN. The mayor of Aguadilla, Carlos Mendez, told CNN he is driving two hours each way in the morning across the island to get FEMA aid from San Juan. "They're not coming here, I'm going there," Mendez said.
Some hospitals have had to shut down due to lack of fuel, but there are 10 with electricity right now, and 2 could gain electricity Monday, per Rossello.
More than 720 of the 1,100 gas stations are now operational, according to the governor. This will help hospitals and food banks keep their generators going, and allow residents to turn on their generators and travel to get food, cash, and other necessities.
Within the next couple of days Rosello said he expects 500,000 barrels of diesel and about 1 million barrels of gasoline to arrive.
8,800 people are housed in 140 shelters now, Reuters reports.
A dry law was lifted this weekend, so some residents gathered at bars for drinking and dancing this weekend, per Reuters.
Some residents also got cell service back this weekend — Rossello said 37% now have service.
What's next:
The USNS Comfort will arrive with supplies between Tuesday and Wednesday.
Trump will be visiting Puerto Rico Tuesday, with San Juan Mayor Carmen Yulin Cruz, who Trump has attacked for "poor leadership," invited to participate in the visit, according to White House Press Secretary Sarah Sanders.
Hurricane Maria could cost between $15 billion to $30 billion in insured losses, Reuters reports.
Go deeper