White House omits troop counts in Afghanistan and Iraq in new report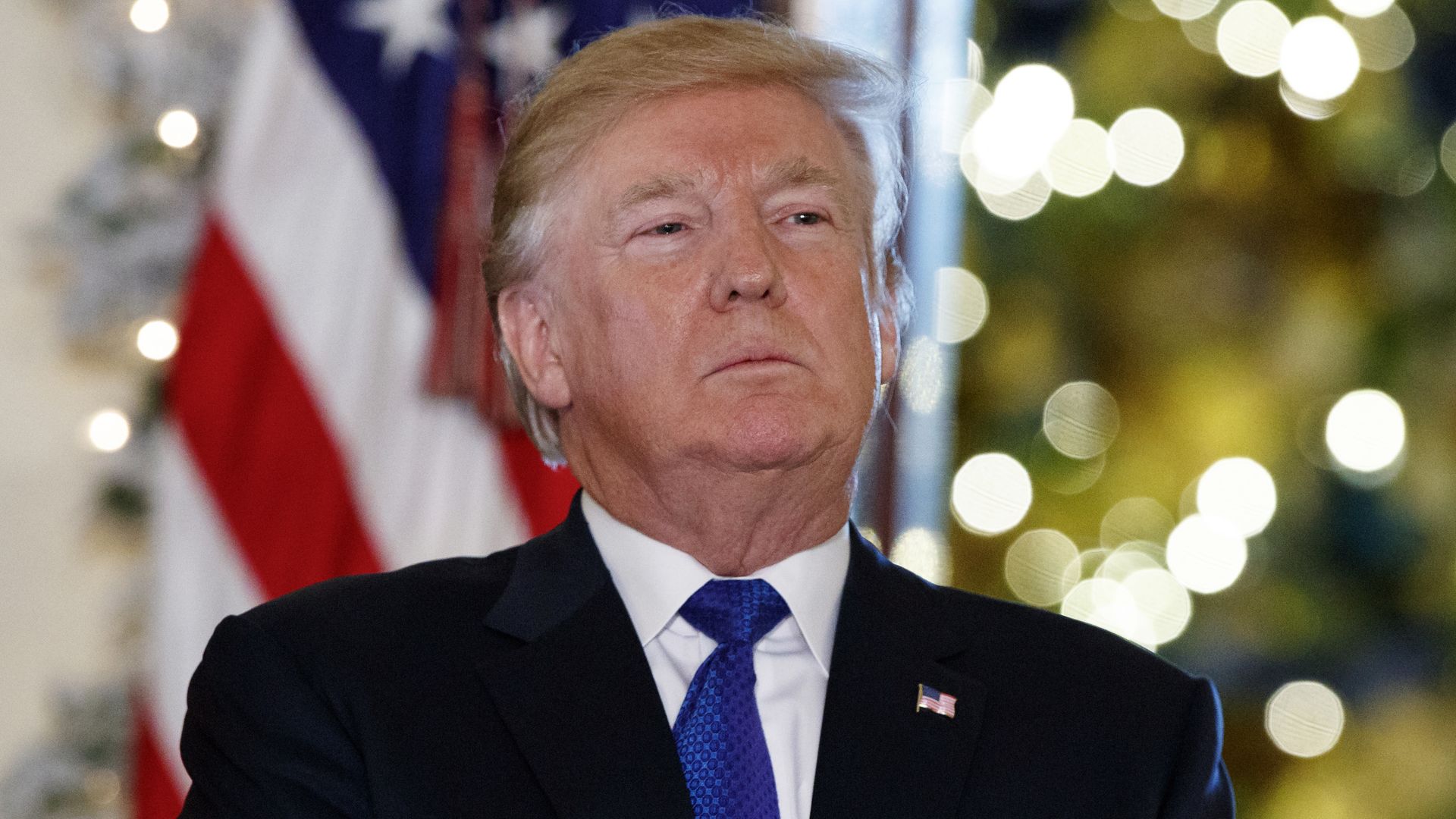 The White House didn't disclose troop counts in Afghanistan, Iraq, and Syria in a semi-annual report sent to Congress on Monday, Yahoo reports.
Why it matters: Trump has said before that he doesn't want to announce troop numbers in an effort to avoid advertising U.S. deployments, despite disclosing the counts in the previous report (8,448 troops in Afghanistan, 5,262 in Iraq, and 503 in Syria). The omission also comes less than a week after the Pentagon released updated numbers in Syria (2,000 troops). The administration has also been criticized for not detaling U.S. military involement in Niger where four U.S. troops were killed in Oct.
Other changes in Monday's report:
Jordan:
On Monday: 2,300 troops.
In June: 2,850.
Yemen:
On Monday: A "small number of United States military personnel."
In June: Not listed.
Lebanon:
On Monday: 100 troops in Lebanon.
In June: Not listed.
Egypt:
On Monday: 400 troops.
In June: 700.
Central African Republic, the Republic of South Sudan, the Central African nations of Uganda, and the Democratic Republic of the Congo:
On Monday: Not listed.
In June: 410 personnel deployed.
The Philippines:
On Monday: An "unspecified number" of troops supporting "counterterrorism operations."
In June: No mention.
Niger:
On Monday: 800 personnel.
In June: 645.
Cameroon:
On Monday: Unspecified presence.
In June: 300.
Go deeper