U.S. shale might blunt OPEC efforts in 2018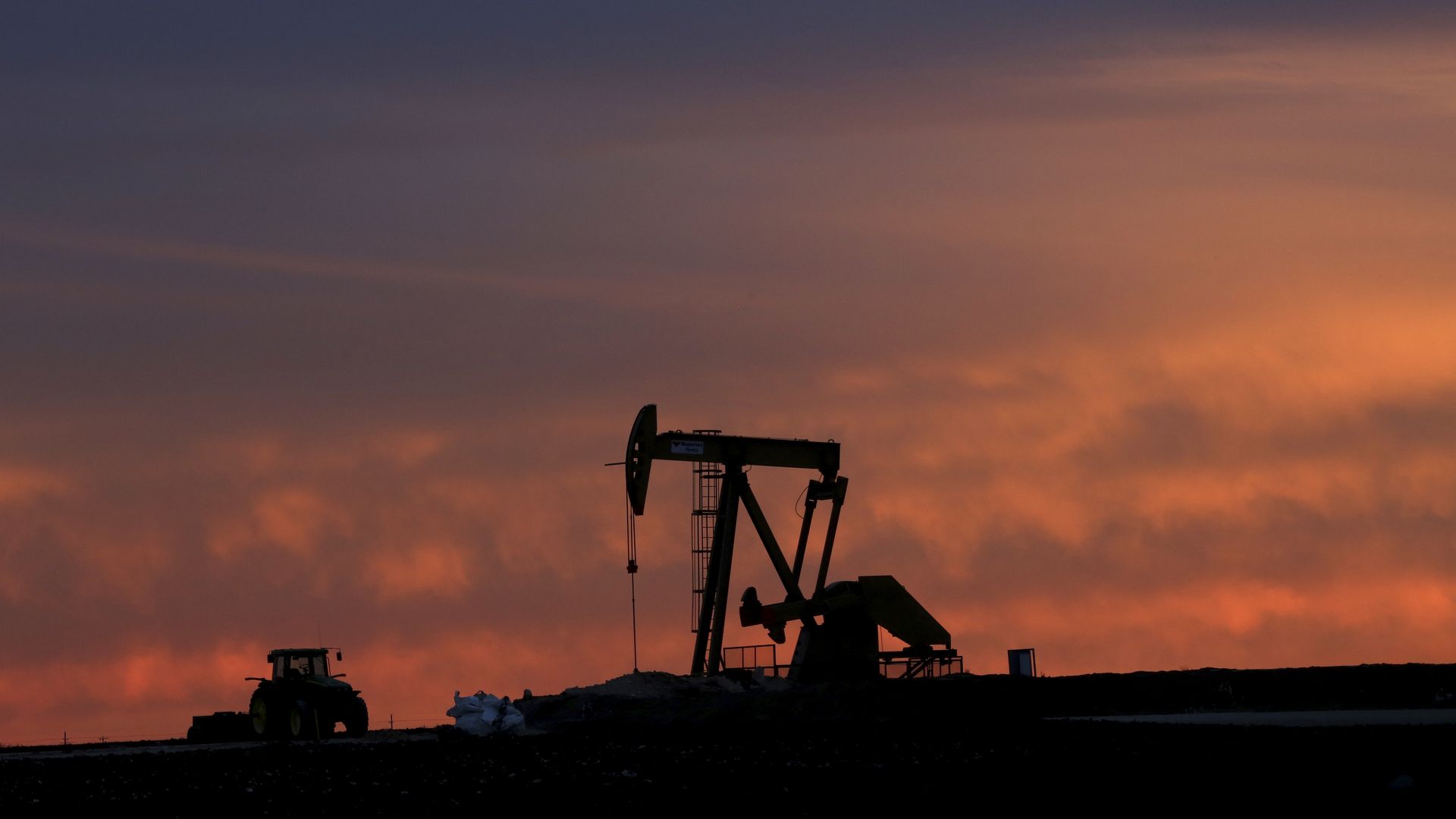 The commentary atop the International Energy Agency's monthly oil report published Thursday is headlined "Happy New Year?" — and the question mark there matters because IEA says it might not be joyous for OPEC. That's because rising U.S. shale production is blunting efforts by the cartel and Russia to tighten the market by extending their production-limiting through the end of 2018, a decision made last month in Vienna.
Why it matters: It's another sign of how the shale surge has re-shaped global crude markets and created big challenges for petro-states including Saudi Arabia and Russia.
Notes from the report:
"2018 may not necessarily be a happy New Year for those who would like to see a tighter market," IEA notes.
The IEA says there could be a global crude surplus of 200,000 barrels per day in the first half of the year.
By the numbers: The IEA has raised its forecast for U.S. crude oil production growth to 390,000 barrels per day this year and sees it surging by another 870,000 barrels per day in 2018. Overall, they're now forecasting production growth of 1.6 million barrels per day in 2018 from non-OPEC producers worldwide — that's 200,000 barrels higher than their previous monthly report.
But their forecast for oil demand growth remains at 1.3 million barrels per day next year. They see the surplus in the first half of the year eventually giving way to a deficit of similar size in the second half, "leaving 2018 as a whole showing a closely balanced market," IEA said.
Bottom line: "A lot could change in the next few months but it looks as if the producers' hopes for a happy New Year with de-stocking continuing into 2018 at the same 500 kb/d pace we have seen in 2017 may not be fulfilled," IEA said.
Yes, but: The report acknowledges that getting shale right is tricky business, and there's lots of discussion these days of a push for stronger returns rather than simply "headlong expansion."
"The flexibility and ingenuity of the shale sector raises challenges to forecasters," IEA said.
Go deeper