Medicare to scrutinize prescription drug plans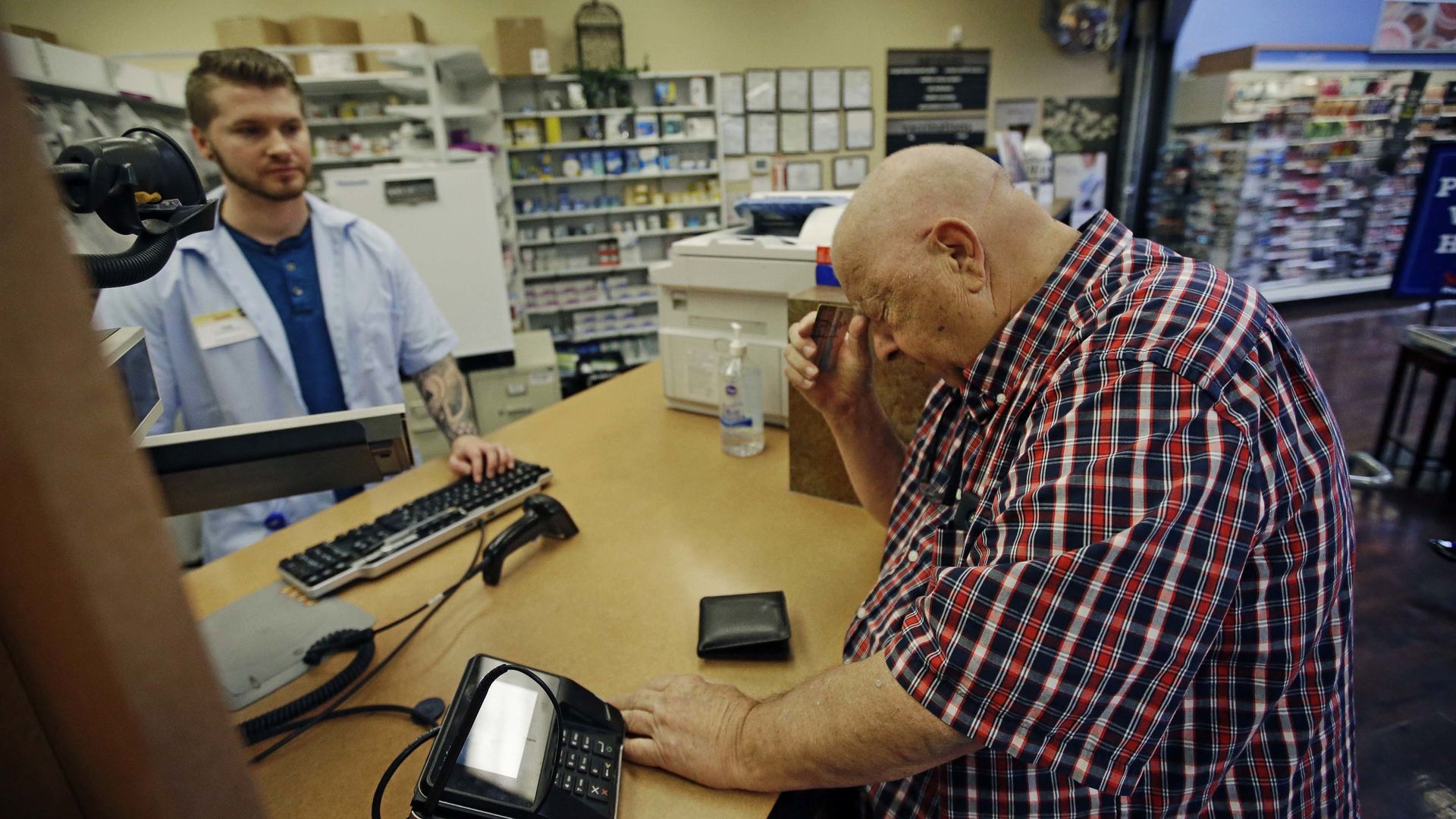 The Centers for Medicare & Medicaid Services may hire a contractor to track whether the companies that sell Medicare prescription drug plans are doing a good enough job, according to a document that outlines potential contractor tasks.
Between the lines: Many Medicare drug plans have been reprimanded for some serious violations, and CMS wants to figure out what's going on. Seniors and disabled people who buy the plans often complain about bad service and inappropriate denials of drug coverage.
The details: There's no guarantee CMS will hire a contractor, but the agency is testing the waters to see if an outside company can help determine "whether the Part D formulary and benefit offerings are being administered as approved" by law.
Why now: A handful of Medicare Part D companies have faced federal penalties for lousy compliance.
CMS barred Arkansas Blue Cross and Blue Shield from enrolling people in its 2018 Part D plans because the insurance company was profiting excessively. An Arkansas Blues spokesperson said the insurer is working on ways to make its Part D plans "more competitive by lowering premiums and reviewing benefits."
WellCare Health Plans was slapped with a $1.2 million fine earlier this year for a host of Part D violations, including unjustified denials of some members' drugs and an inadequate process to handle members' appeals.
UnitedHealthcare faced a $2.5 million fine in 2016 after the federal government discovered the insurer's Medicare drug lists were riddled with improper requirements that denied drug access.
Context: Taxpayers funneled $95 billion toward Medicare Part D plans in 2016. That's roughly 12 times the budget of the Environmental Protection Agency.
Go deeper