Treasury admits tax plan won't pay for itself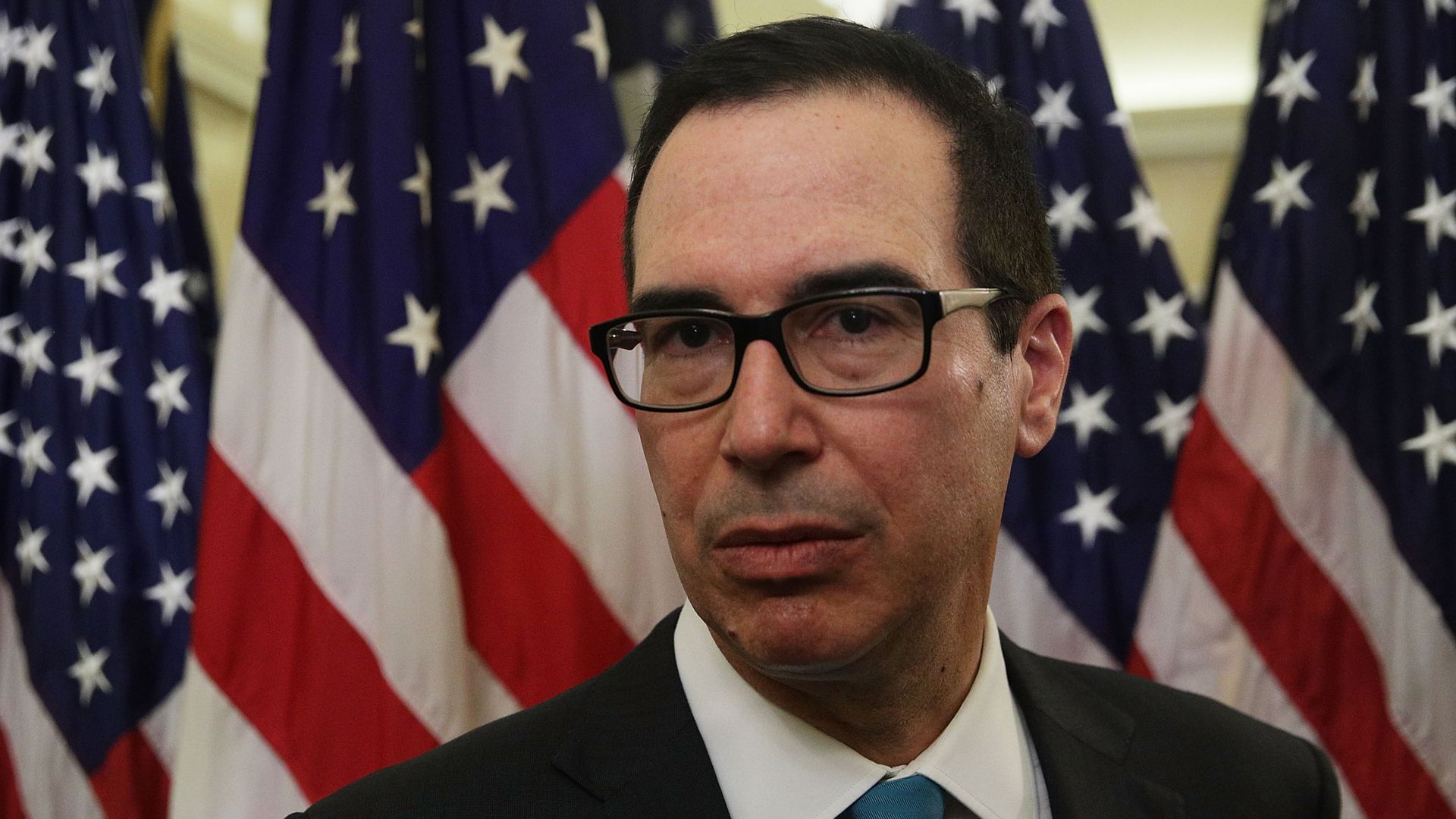 The U.S. Treasury Department today released a one-page analysis of the GOP's proposed tax reform plan.
Bottom line: The report acknowledges that the tax plan will not pay for itself via increased economic growth, despite Treasury Secretary Steve Mnuchin having regularly made such a claim. Instead, getting into the black would require both the tax plan and "a combination of regulatory reform, infrastructure development, and welfare reform."
Moreover, the analysis uses the White House's previous economic growth estimates (made before the tax plan was written) and works its way backwards into the math, rather than analyzing how the actual tax plan would affect economic growth.
Backstory: Mnuchin spent months talking about a detailed Treasury analysis of the GOP tax plans, but the NY Times reported in late November that no such analysis actually existed.
Today's release is an apparent remedy, although a single page feels pretty skimpy for an analysis that is supposed to help justify the most significant tax code changes since 1986.
Go deeper