Alabama polls show wildly different results on election eve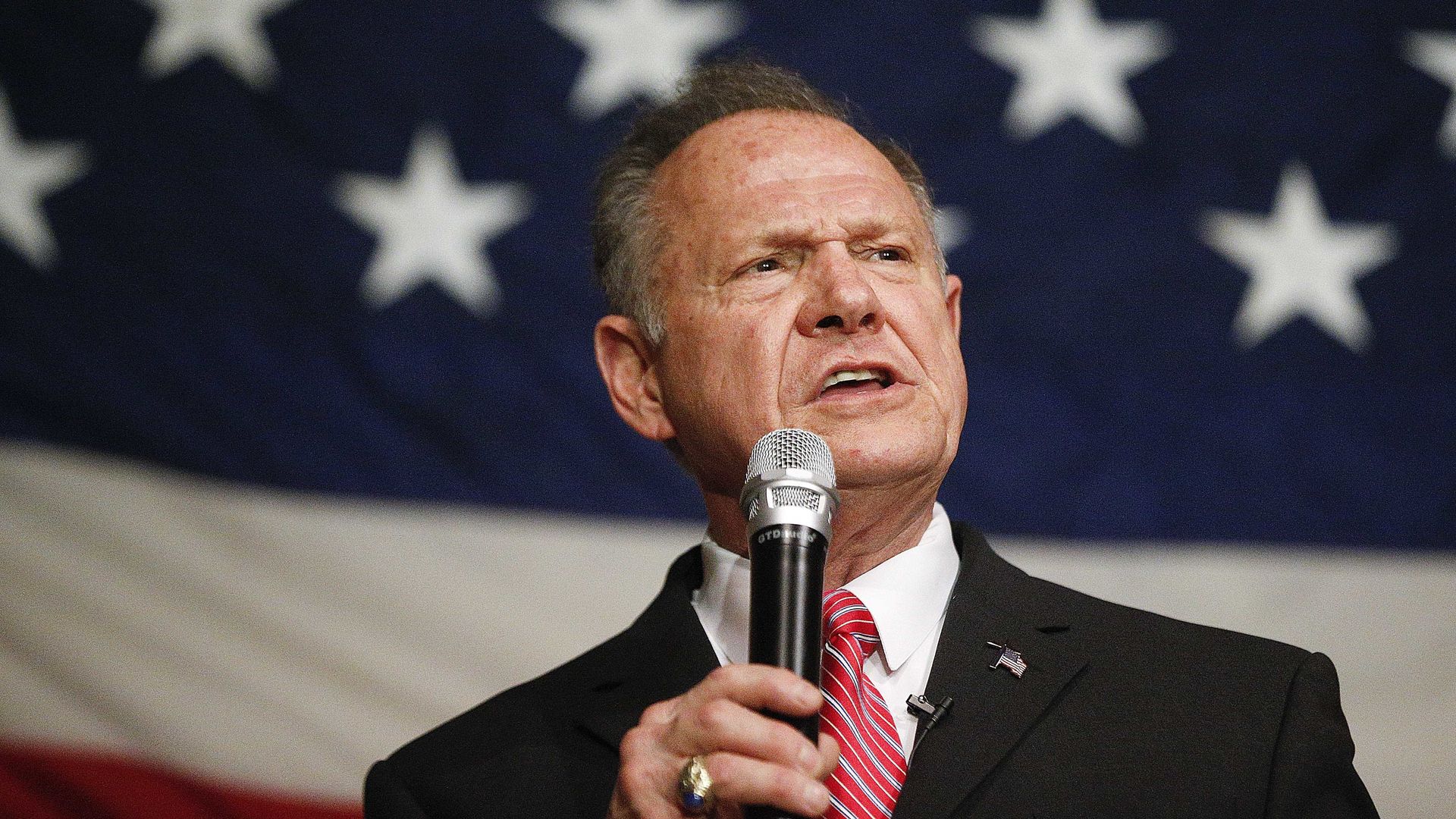 One day before Alabama's closely watched Senate special election between Republican Roy Moore and Democrat Doug Jones, two new polls were published — one from Fox News showing Jones leading by 10 points and another from Emerson showing Moore up by 9 .
Background: Since the Washington Post first reported about alleged sexual misconduct by Moore, polls in Alabama have been going back and fourth between both candidates. So who's really leading? The old addage applies: it all comes down to turnout.
What to keep in mind: As the Washington Post's Philip Bump points out, pollsters use various indicators such as historic results and enthusiasm shown by voters in prior polls, to figure out who will turn out on Election Day. There are also other factors that make it tough to determine who's going to turn out, he added:
This is a highly contested statewide contest with few precedents on which to base estimates.
It's happening under the most polarizing president in modern history.
Moore was already an unusual and controversial candidate prior to the allegations.
Worth noting: There's also speculation that there's a pool of voters who won't admit to pollsters they're voting for a man who's facing allegations of sexual misconduct.
Go deeper