Southern California fires, by the numbers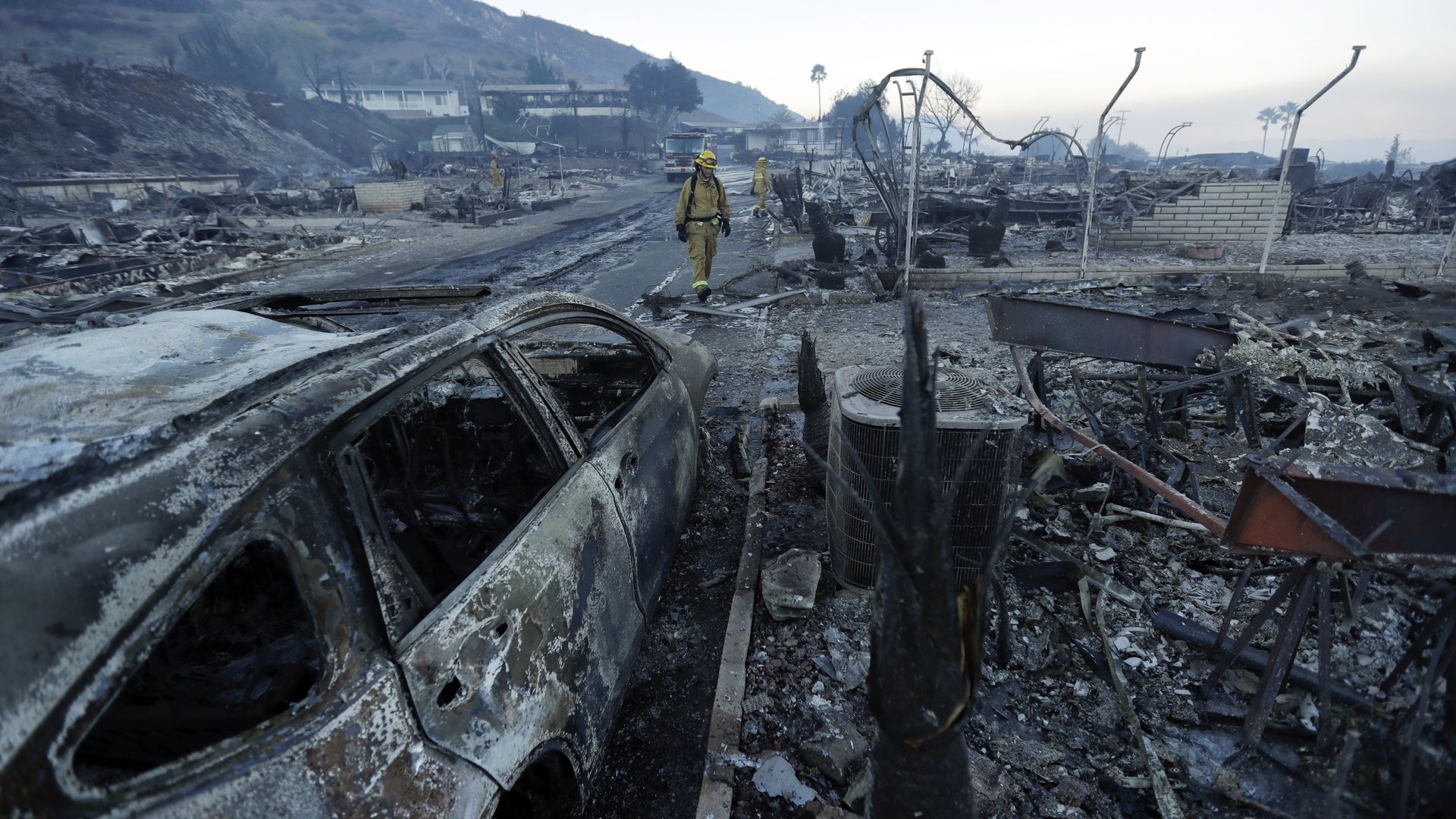 The fires in Southern California have caused at least one death, according to CNN, a 70-year-old woman who was involved in a car accident during evacuations.
Six fires are raging in the region, burning hundreds of thousands of acres in total. The largest of the six, the Thomas Fire, was only 15% contained as of Saturday morning, CNN reports, and is being fought by at least 4,000 people. President Trump declared a state of emergency on Friday.
212,000 people have been evacuated, according to ABC.
Schools in 16 districts have been shut down.
On Sunday, wind gusts in the region will be around 35 to 55 mph.
Around 4,500 people in northern San Diego are without power, and another 4,300 are powerless because of the Thomas, Creek, and Rye Fires.
In Ventura County, 143,000 acres are burned and more than 400 buildings destroyed, including at least 150 homes, per the New York Times.
The Thomas Fire: More than 88,000 people were evacuated; 537 structures have been destroyed and 118 are damaged, per ABC.
The Creek Fire: 80% contained with over 15,000 acres burned, per CNN. It has destroyed more than 30 homes. ABC reports over 15,000 residents were evacuated, and almost 2,000 people are fighting it.
The Rye Fire: 65% contained, the LA Times reports; Around 2,000 people were evacuated, and there are more than 800 people fighting it.
The Skirball Fire: Per ABC there were 475 acres burned; it's 50% contained as of Saturday morning; 6 buildings were destroyed.
The Lilac Fire: 20% contained as of Saturday morning; three people with burns, and two firefighters injured; 105 structures destroyed.
The Liberty Fire: 90% contained on Friday night; 300 acres torched, ABC reports.
Go deeper