Obama invokes Nazi Germany in warning about U.S. democracy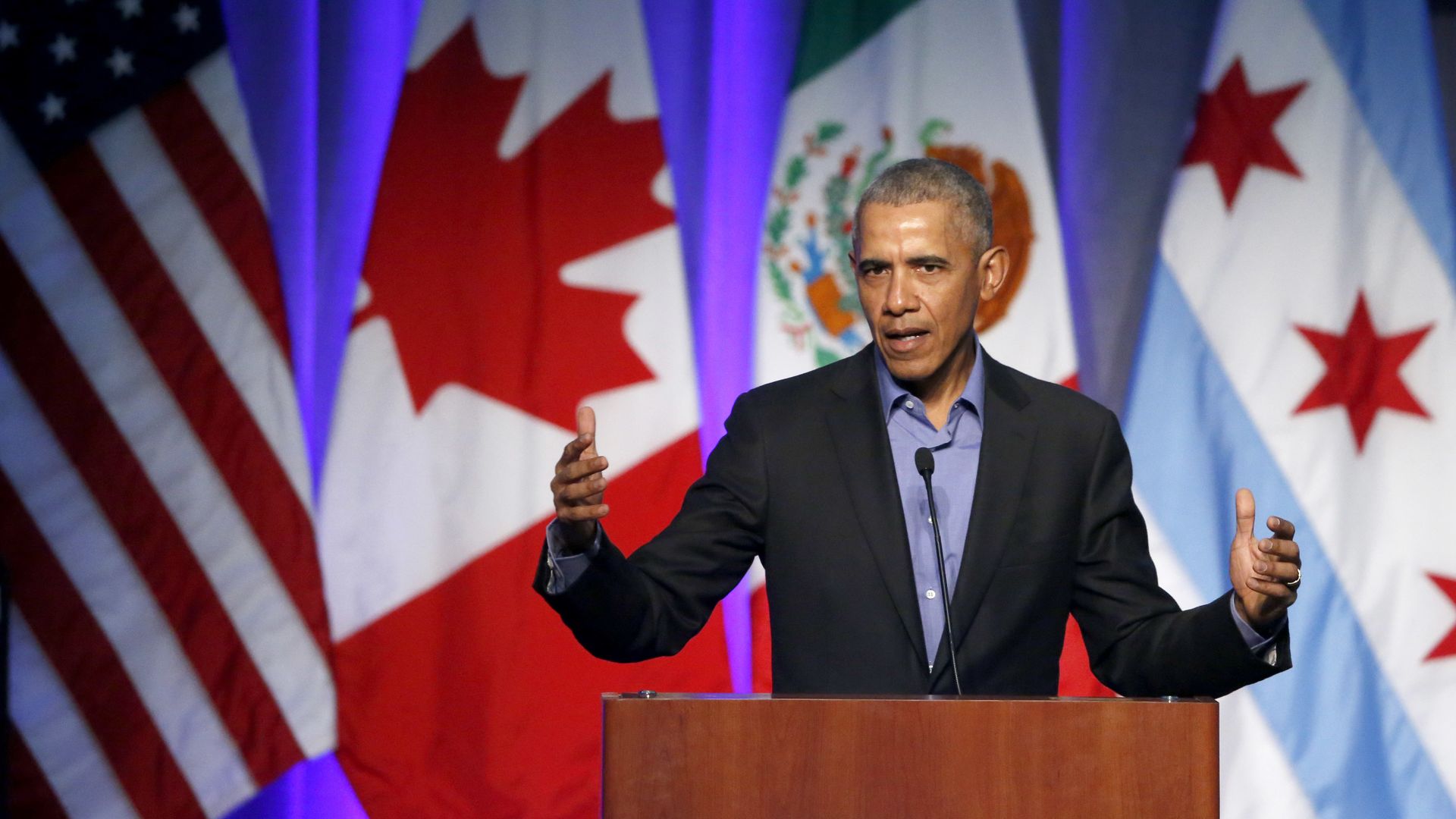 Former President Barack Obama warned a crowd at the Economic Club in Chicago this week that Nazi Germany provides an example of what happens if citizens fail to "tend to this garden of democracy," per the Associated Press. "Things can fall apart fairly quickly," he said.
He also spoke on the importace of the media, saying the press often irritated him but is "vital to democracy," the AP reports. President Trump expressed starkly different views in his rally in Florida Friday night.
Go deeper