Iraq proclaims victory over ISIS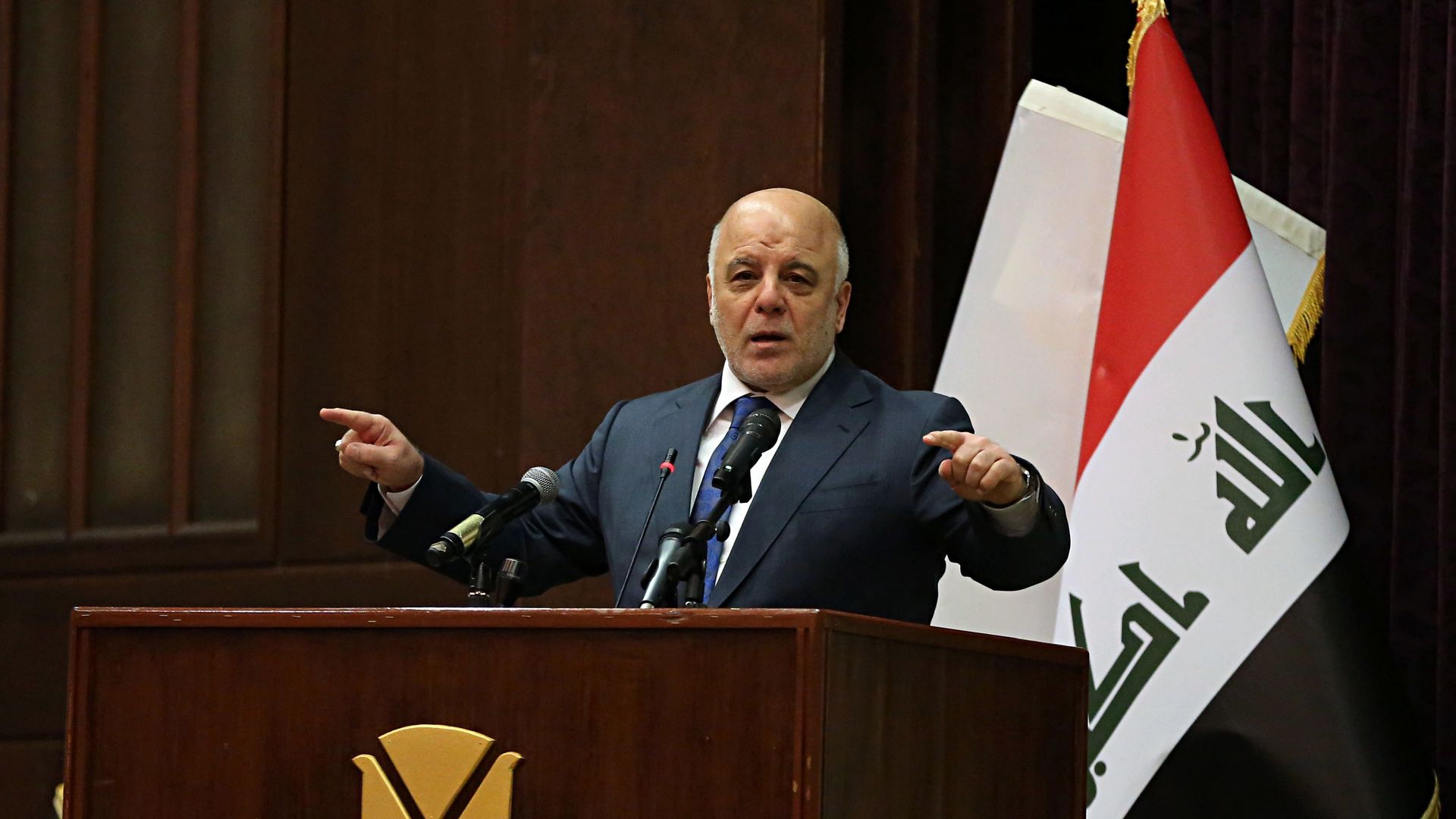 Iraq's Prime Minister, Haider al-Abadi, announced the end of Iraq's war on the Islamic State on Saturday, the Telegraph reports.
""Our forces are in complete control of the Iraqi-Syrian border and I therefore announce the end of the war against Daesh [Isil]...Our enemy wanted to kill our civilization, but we have won through our unity and our determination. We have triumphed in little time."
Why it matters: Iraq's military, along with U.S. forces, has been fighting ISIS since its invasion from Syria in 2014. The U.S.-led military coalition tweeted a congratulations "to the people of Iraq on their significant victory against #Daesh. We stand by them as they set the conditions for a secure and prosperous #futureiraq."
Go Deeper: Timeline — the rise and fall of ISIS in Iraq and Syria
Go deeper