White House calls for an end to the "suffering of the Yemeni people"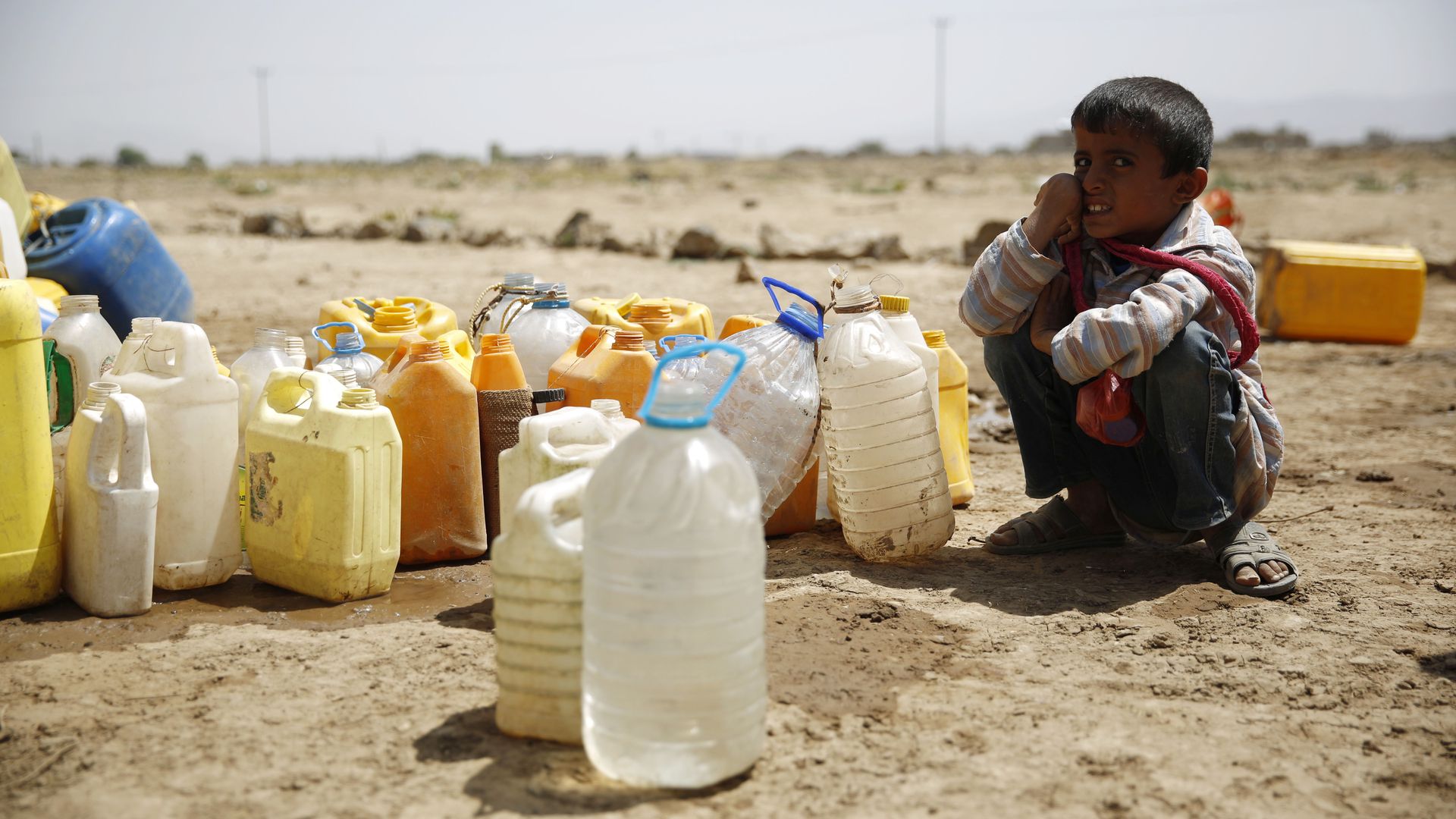 The White House on Friday urged "all parties to immediately cease hostilities, reenergize political talks, and end the suffering of the Yemeni people."
"We call on the Saudi-led coalition to facilitate the free flow of humanitarian aid ... The Iranian-backed Houthi militias must allow food, medicine, and fuel to be distributed throughout the areas they control ... This humanitarian aid must be allowed to immediately reach all points of need." — White House statement
Why it matters: The Trump administration has been ratcheting up its talk on the Yemen crisis and Saudi Arabia's involvement, yesterday calling for an end to the blockade of Yemen while today Secretary of State Rex Tillerson called on Saudi Arabia to be "measured" in its military efforts, per Al Jazeera. Twenty-three civilians, including women and children, were killed in a Saudi-led coalition air raid on Friday.
Go deeper: The U.S. involvement in Yemen's humanitarian crisis.
Go deeper