New dinosaur discovery highlights fake fossil concerns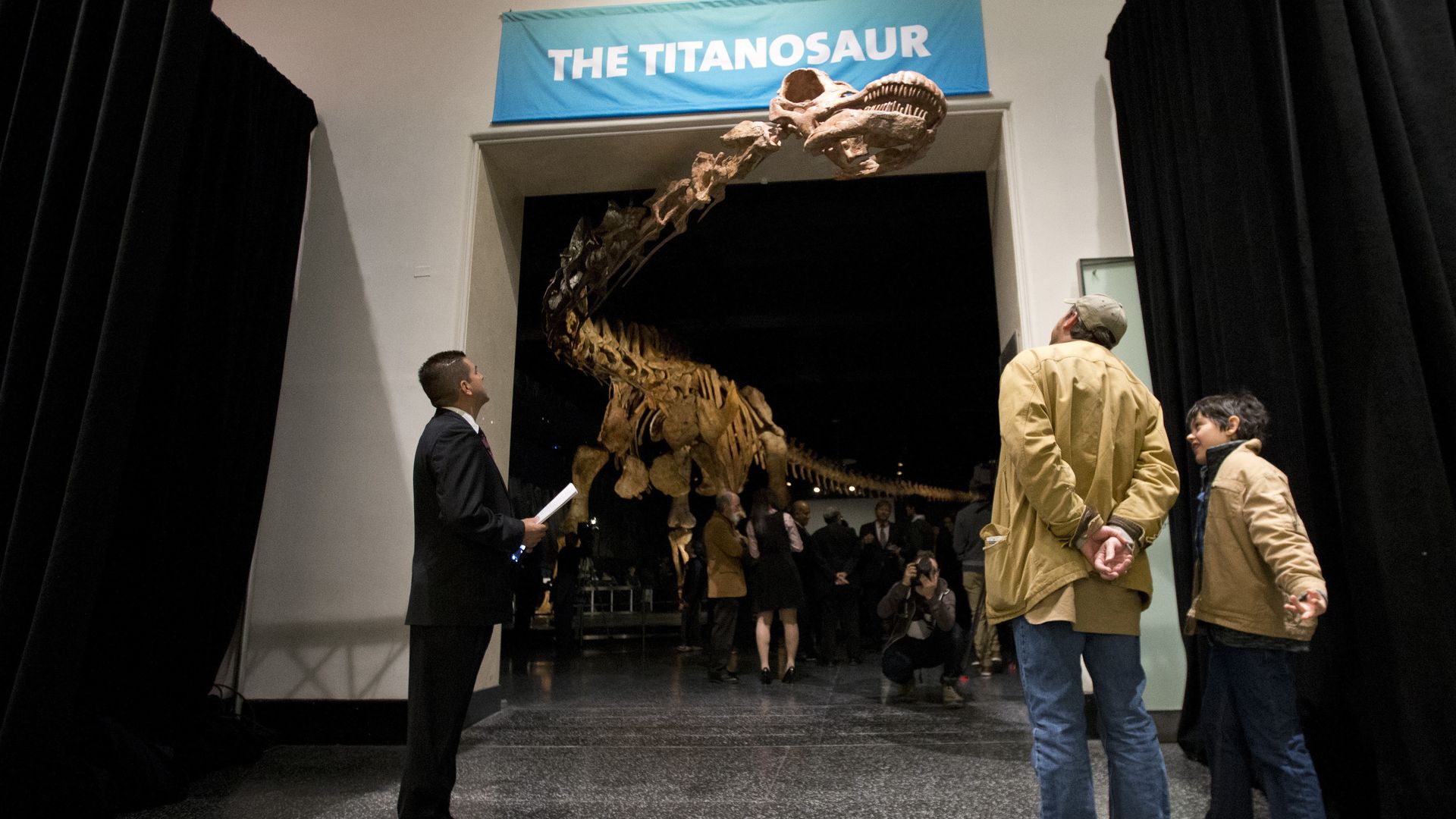 The distinction between authentic and fake dinosaur fossiles is similar to that of artwork: sometimes blatantly obvious, and other times apparent to only experts. Some are questioning whether a fossil of a new dinosaur called Halszkaraptor— with "a bill like a duck but teeth like a croc's, a swanlike neck and killer claws," according to the AP — is real.
Why it's happening: There's a large market for fossils, which has led people "trying to earn a buck" to forge them for cash, Ed Yong writes at the Atlantic.
Forgers can make fossils appear more dramatic or novel by adding feathers, reconstructing tiny features, or even gluing specimens together to make them appear as one.
But one of the red flags about Halszkaraptor for Steve Brusatte from the Unviersity of Edinburgh is its murky past. Per Yong, the fossil traveled from Mongolia to Japan and Britain, and then France, which gives "few reassurances and many chances for tampering."
Philip Currie, at the Unviersity of Alberta, was one of the scientists called in to test Halszkaraptor's authenticity. He used a synchorotron to observe the "continuity of the bones and the rocks," and said he's "at least a 9" out of 10 on how sure he is that the fossil is real.
Currie told the Atlantic the only way to be absolutely positive, is if another team finds another fossil of the same specimen on their own.
Keep in mind: Fake fossils generally have "little impact" on our knowledge of dinosaurs, the Atlantic reports, because they aren't typically the subject of scientific research.
Go deeper