Navigation apps directing users toward California wildfires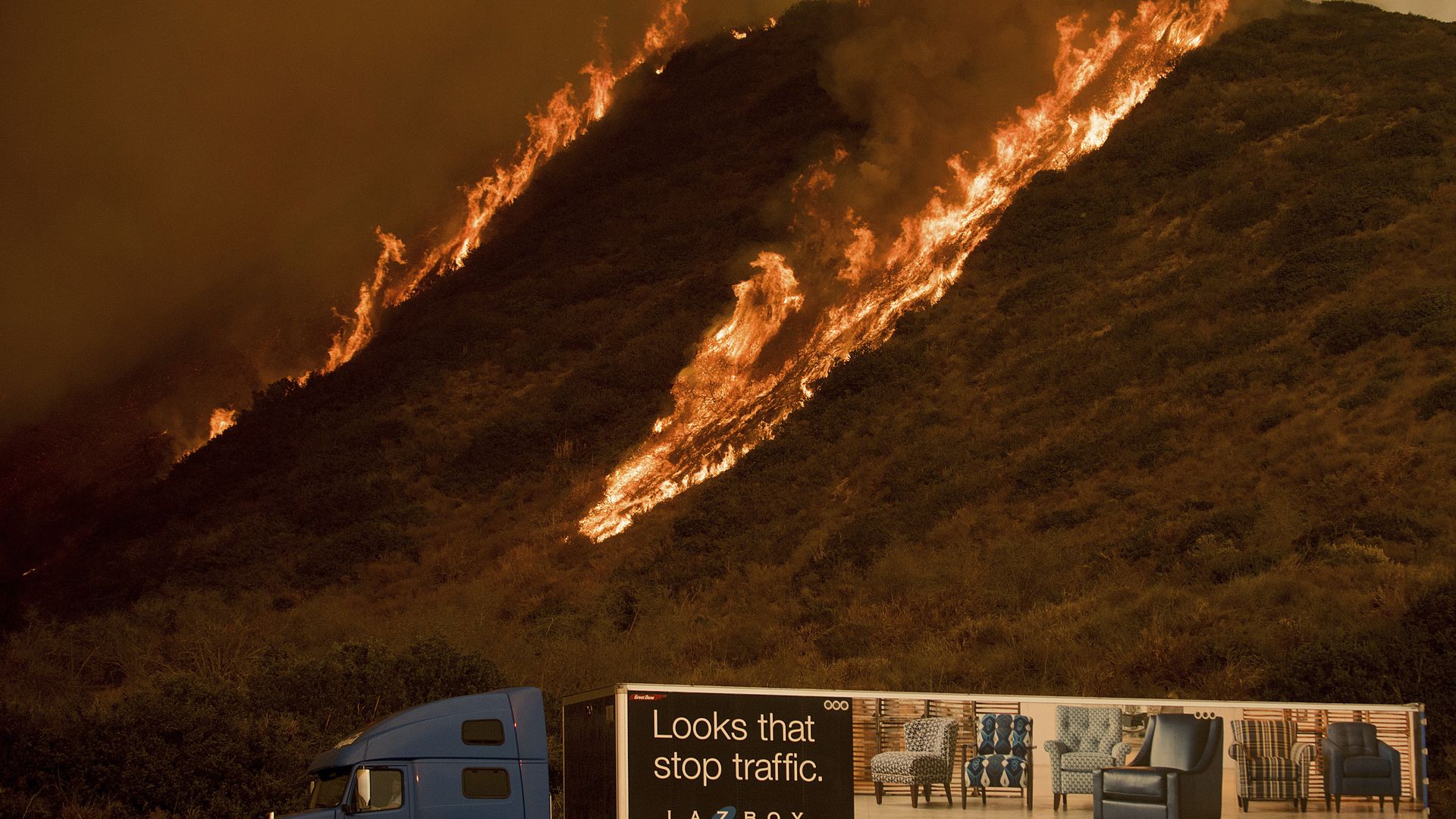 Waze and other mobile navigation apps are sending their users towards the wildfires raging in Southern California, according to multiple reports, because streets near the fires are more clear than unaffected streets.
The details: Waze gave a USA Today reporter directions onto a street blocked off because of the fire, per the paper. And the Los Angeles Times reported that the city's police department was cautioning people about using the programs.
What they're saying: Google, which owns Waze as well as the Google Maps app, said in a statement that to "to provide access to accurate and useful transportation information, we use algorithmic and manual methods to account for everyday and emergency road closures. These road closures also appear on our LA Fire Crisis Map, embedded as part of our SOS Alert on Search." The company says it will continue to update that map — which appears when users search for information about the fire.
Go deeper