Pentagon updates Syria troop count to 2,000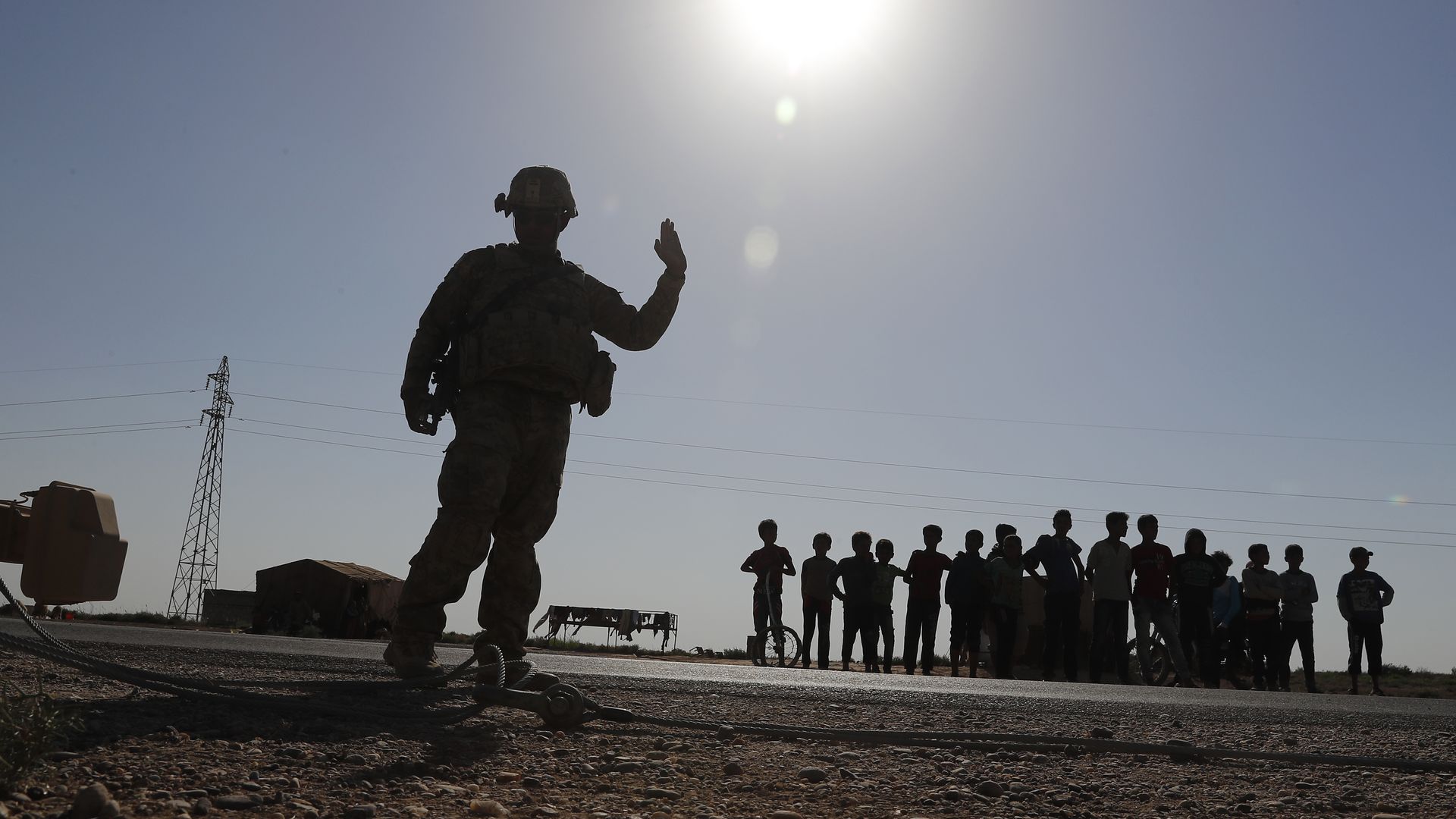 The Pentagon confirmed on Wednesday that there are currently about 2,000 U.S. troops in Syria, rather than the 500 previously reported.
Eric Pahon, a Pentagon spokesman, said Secretary Mattis has "been clear about improving our public reporting" on troop counts and directed the department "to revise how it accounts for deployed personnel carrying out major operations in Iraq and Syria." Pahon said Mattis directed this revision "months ago."
Why it matters: Pahon told Axios in November that the official count was "about 503," and did not include temporary assignment troops who would be there for a few months or less. The Pentagon would not clarify whether temporary assignment troops are now being included in the count.
Go deeper