Warren: "No exception in antitrust law for Big Tech"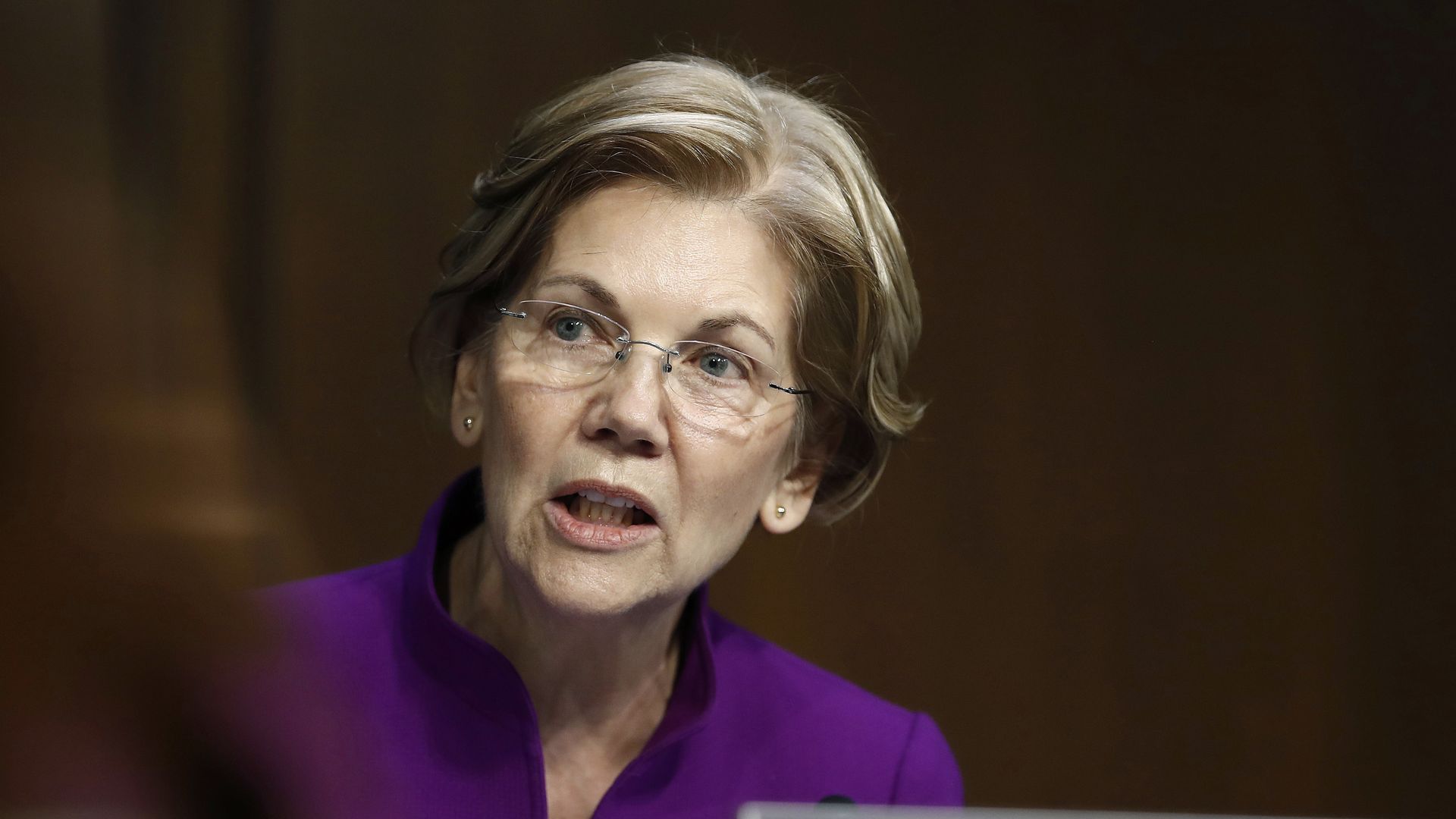 Progressive Sen. Elizabeth Warren urged antitrust enforcers on Wednesday to pursue big tech companies, like Google and Facebook, that control giant tranches of consumer data:
"There is no exception in antitrust law for Big Tech. It is time for antitrust enforcers to start looking critically at the ways in which massive amounts of data can be manipulated in ways that choke off competition."
Why it matters: Her comments at an event held by the Open Markets Institute are part of increasing pressure on major tech companies coming from the left, which has typically been supportive of the industry.
Go deeper: Control over data is frequently becoming a major factor in policy fights including on trade issues, as Axios' Sara Fischer and Kim Hart wrote this morning.
Go deeper