https://www.axios.com/un-human-rights-chief-blasts-veto-1519676004-cc013ac3-43c6-4ccf-800a-ebbda4799e18.html
UN official: Security Council vetoes contribute to human "slaughterhouses"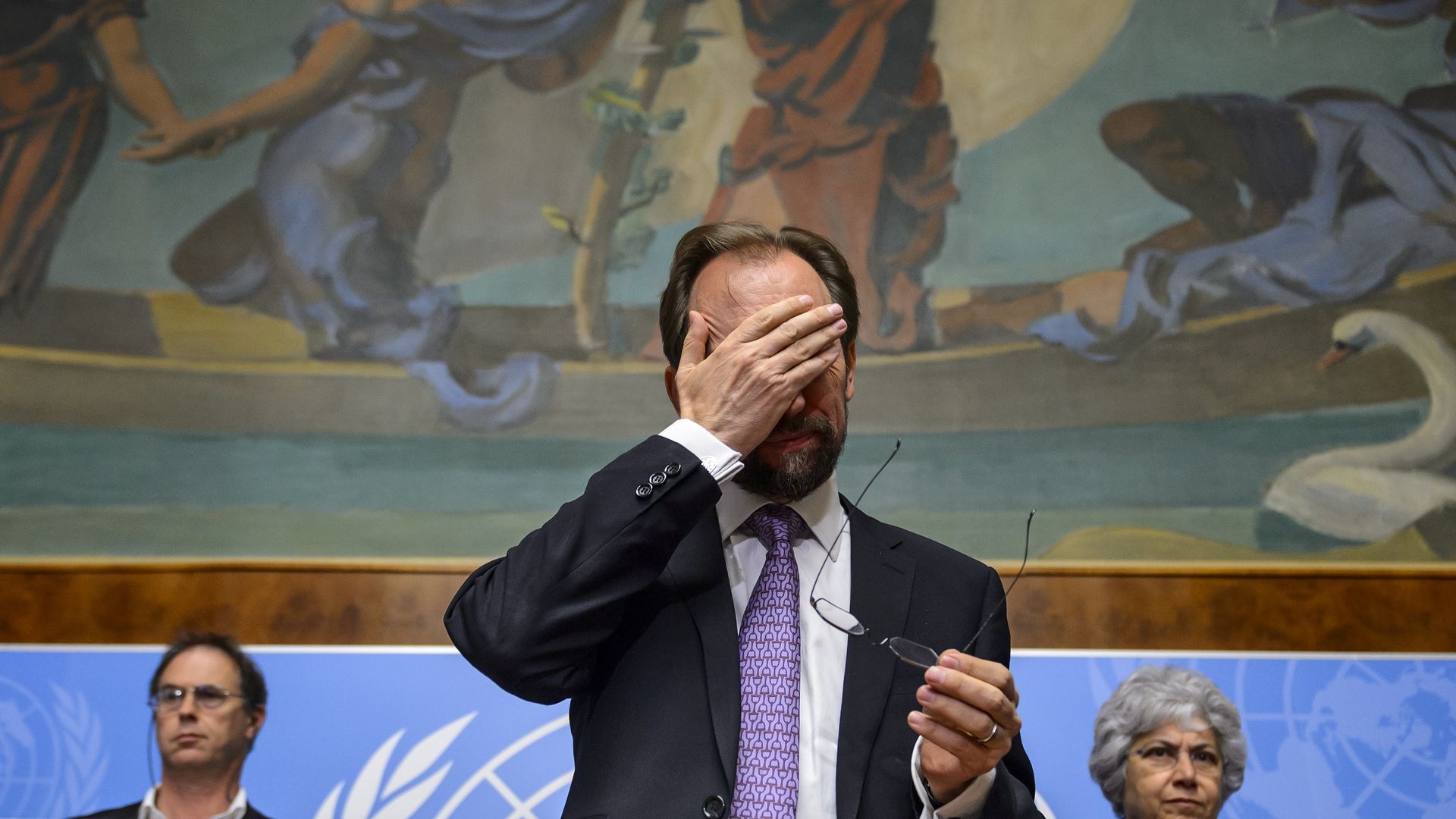 High Commissioner for Human Rights Zeid Ra'ad al-Hussein called out the permanent members of the United Nations Security Council for invoking their veto power in the face of "some of the most prolific slaughterhouses of humans in recent times."
"Second to those who are criminally responsible — those who kill and those who maim — the responsibility for the continuation of so much pain lies with the five permanent members of the UN Security Council.  So long as the veto is used by them to block any unity of action, when it is needed the most, when it could reduce the extreme suffering of innocent people, then it is they — the permanent members — who must answer before the victims."
— High Commissioner for Human Rights Zeid Ra'ad al-Hussein