https://www.axios.com/turkey-continues-of-1516640126-9e261f40-b112-433b-852f-f92ac19a472d.html
Turkey continues Afrin offensive against Kurds as U.S. urges "restraint"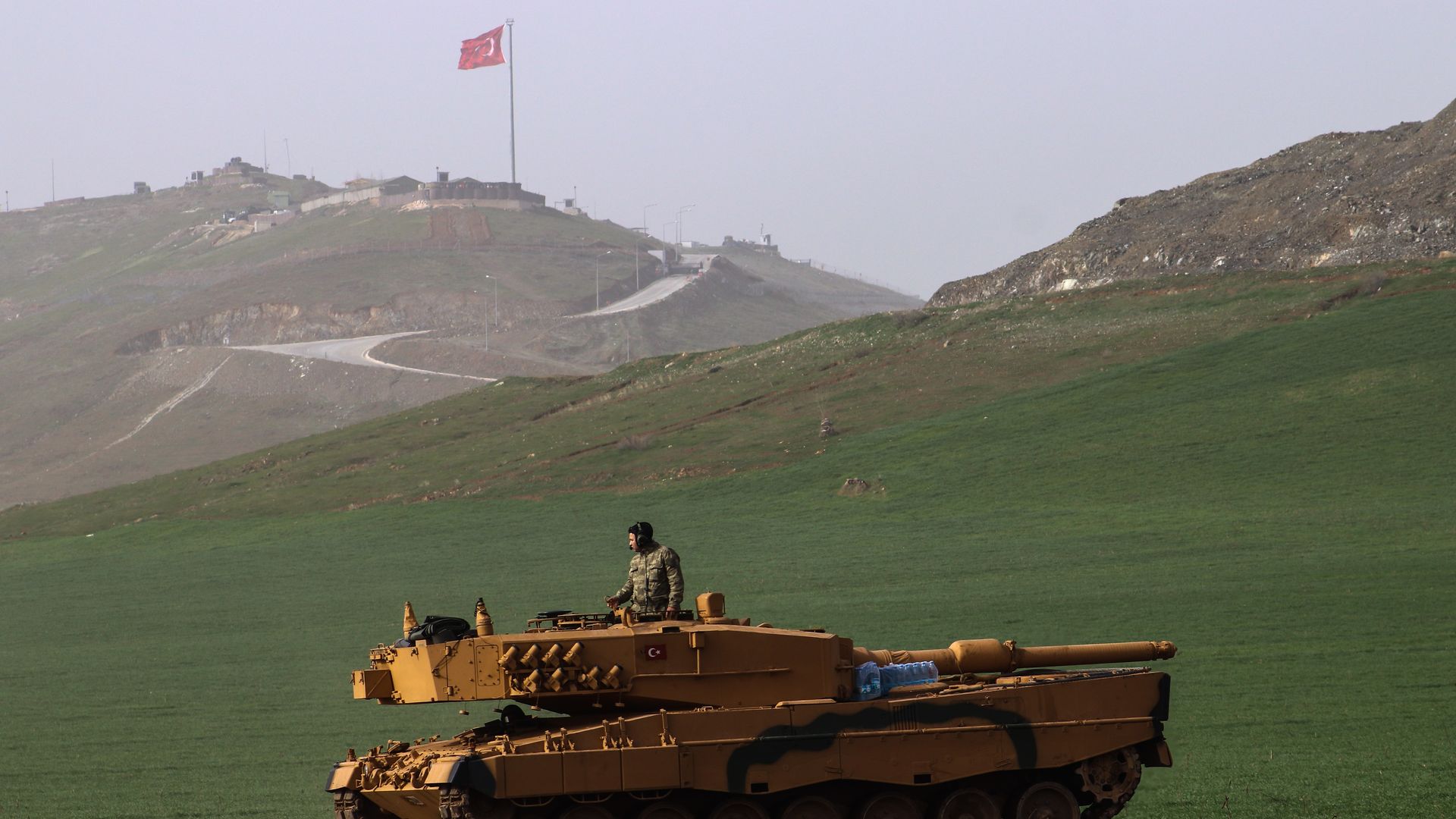 The Turkish military offensive to remove Kurdish forces from the Afrin enclave near the Turkish border in northern Syria has entered its third day, with Turkish media reporting several villages have been captured, per the BBC. U.S. officials haven't condemned the offensive, but are urging "restraint."
Why it matters: Turkey considers the Kurdish YPG militia to be a terrorist group, and has long feared its growing influence across the border in Syria, but the group is a critical ally for the U.S. against ISIS and led the campaign to retake Raqqa. The struggle is likely to endanger civilian lives, and could lead to a longer-term tussle for control.