https://www.axios.com/trump-tweets-support-for-iran-protestors-the-world-is-watching-1515110930-1553e723-b25e-48b9-b734-776b9864f35f.html
Trump tweets support for Iran protestors: "The world is watching"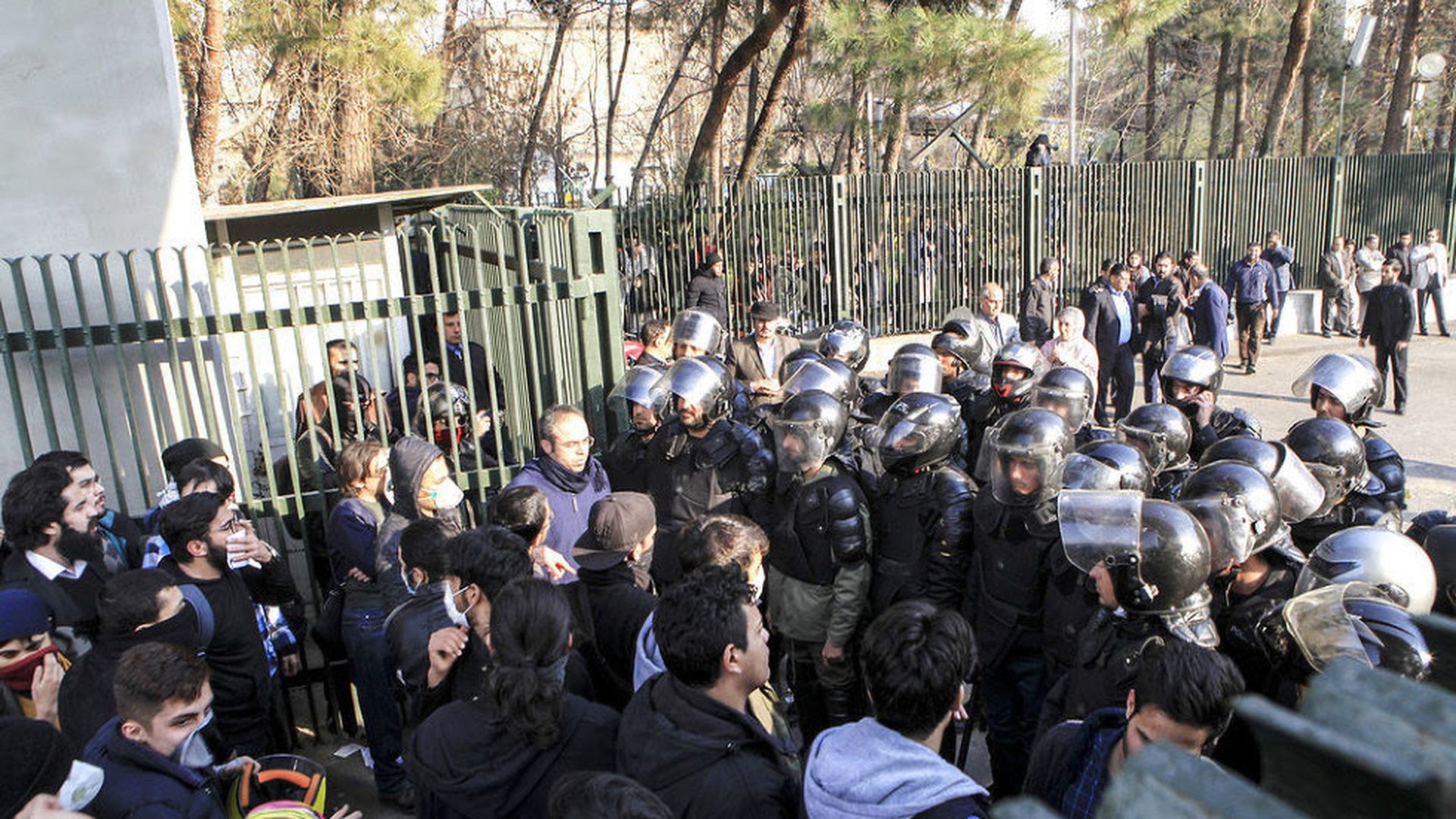 President Trump repeatedly tweeted support for the Iranian demonstrators:
"Many reports of peaceful protests by Iranian citizens fed up with regime's corruption & its squandering of the nation's wealth to fund terrorism abroad. Iranian govt should respect their people's rights, including right to express themselves. The world is watching! #IranProtests."