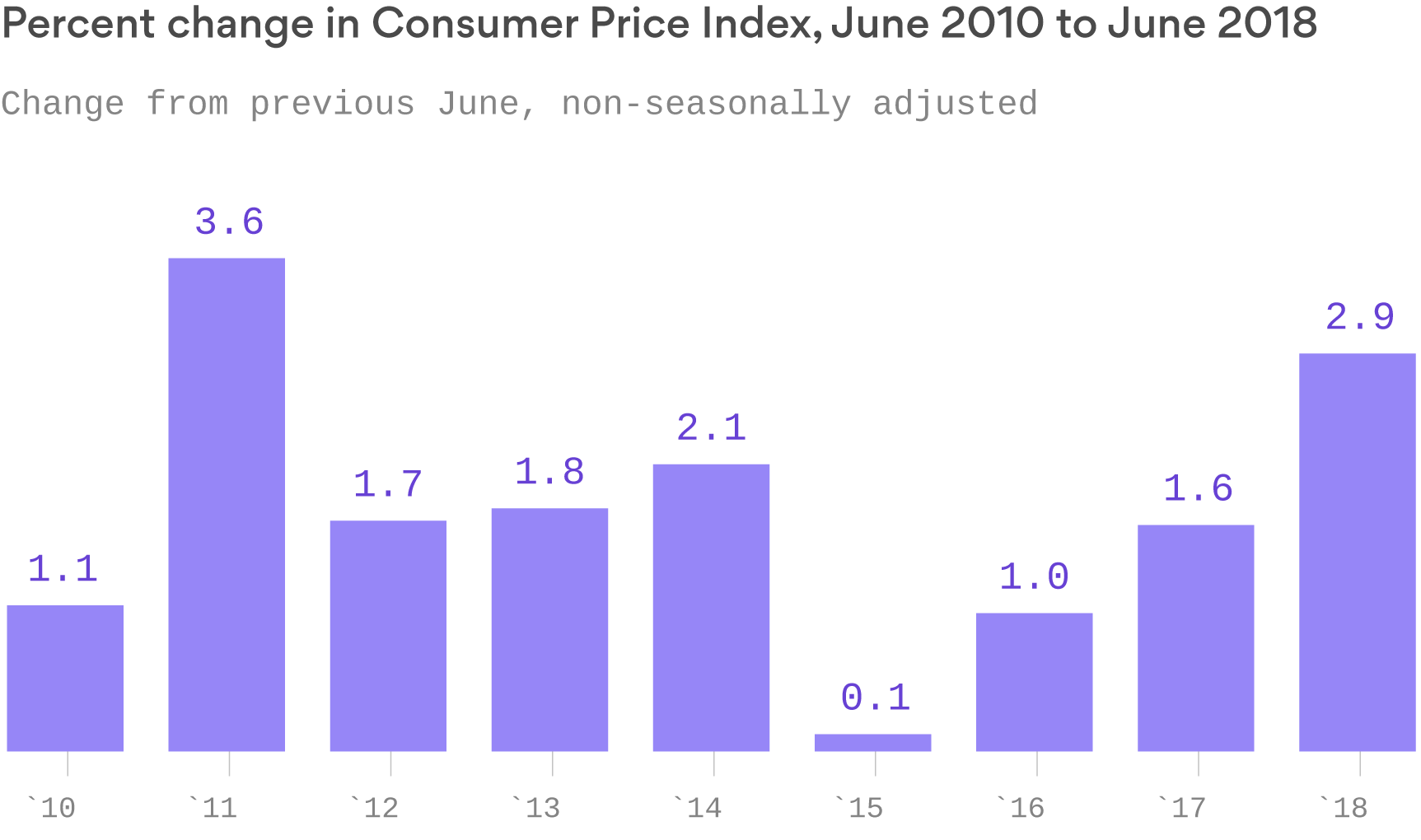 Data: Federal Reserve Bank of St. Louis via Bureau of Labor Statistics; Chart: Harry Stevens/Axios
Nearly half of America's annual imports from China could soon come with a 25% tax, the end result of tariffs affecting everything from individual consumer buying decisions to long-term corporate investments.
The latest: China has threatened to tax another $60 billion worth of U.S. imports, a proportionate response to a $200 billion threat from the U.S. on Wednesday. The list of threatened goods ranges from foodstuffs to machinery and auto parts.