https://www.axios.com/trump-says-push-to-remove-statues-has-to-be-stopped-1513306262-e6cbab75-b165-4826-8d6e-78f9439af2ab.html

Trump says push to remove statues "has to be stopped"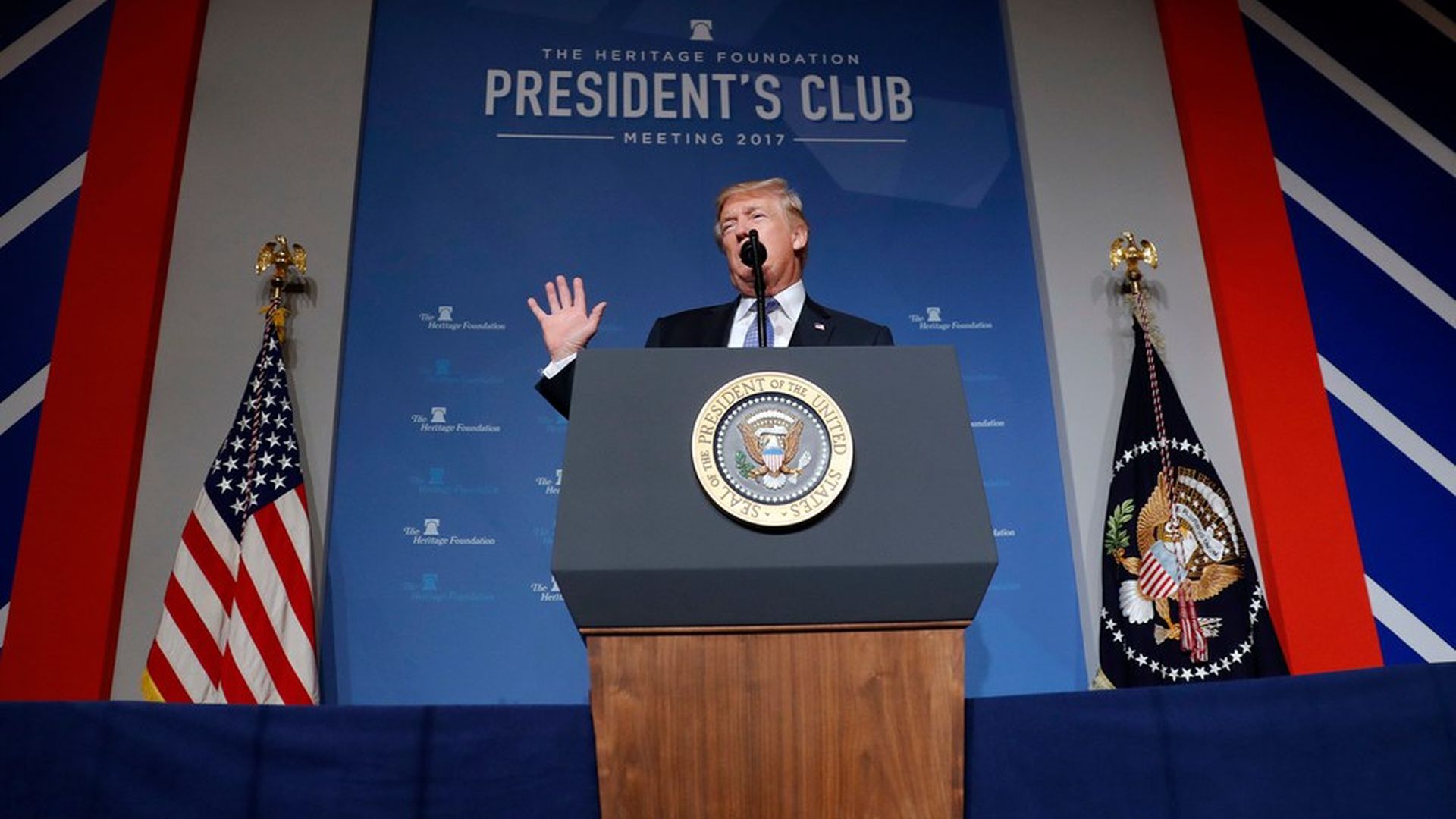 President Trump addressed the Heritage Foundation, a conservative think tank, on Tuesday night, saying everyone in the room was united by the belief that "we should preserve our history, not tear it down."
"Now they're even trying to destroy statues of Christopher Columbus. What's next? It has to be stopped, it's heritage."