https://www.axios.com/trump-insiders-fear-long-lawyerly-fight-under-the-big-gray-cloud-1513301071-95af50ca-446f-4ac1-b8a8-c84a16f459e9.html

Trump insiders fear long, lawyerly fight under the "big gray cloud"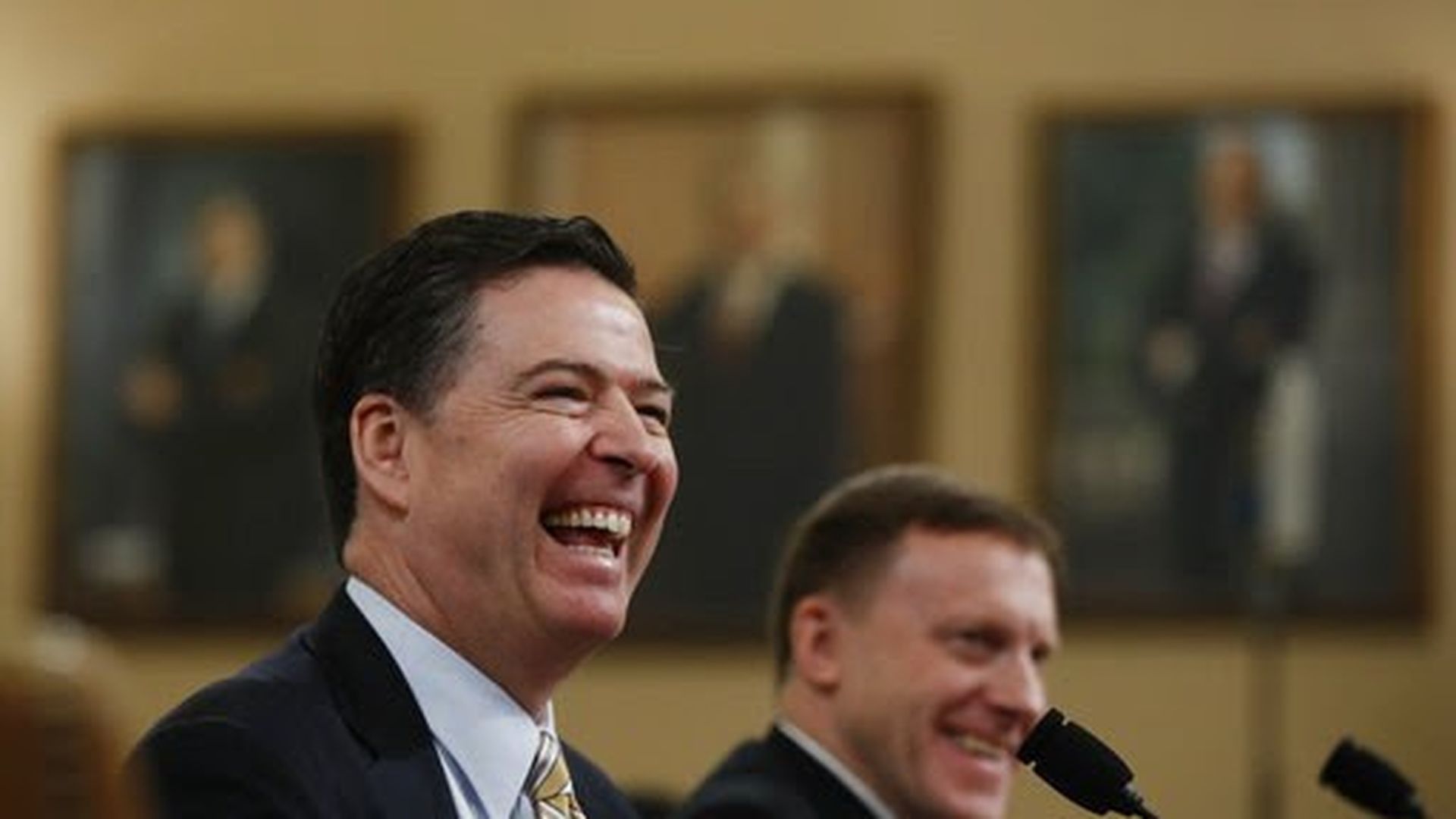 Republicans already thought the day couldn't have gone worse. As David Leonhardt begins his column in today's paper, "All the President's Lies": "The ninth week of Donald Trump's presidency began with the F.B.I. director calling him a liar."
And then a final exchange, ending FBI Director Jim Comey's astonishing five hours of testimony, was considered by insiders to be the most devastating of all, making Trump advisers fear West Wingers will have to lawyer up — and face distractions, legal bills and paranoia.