https://www.axios.com/trump-calls-las-vegas-shooter-a-sick-demented-man-1513305933-6a2c5b2b-3dc0-4fab-b80b-a7ccac2deda3.html

Trump calls Las Vegas shooter a "sick, demented man"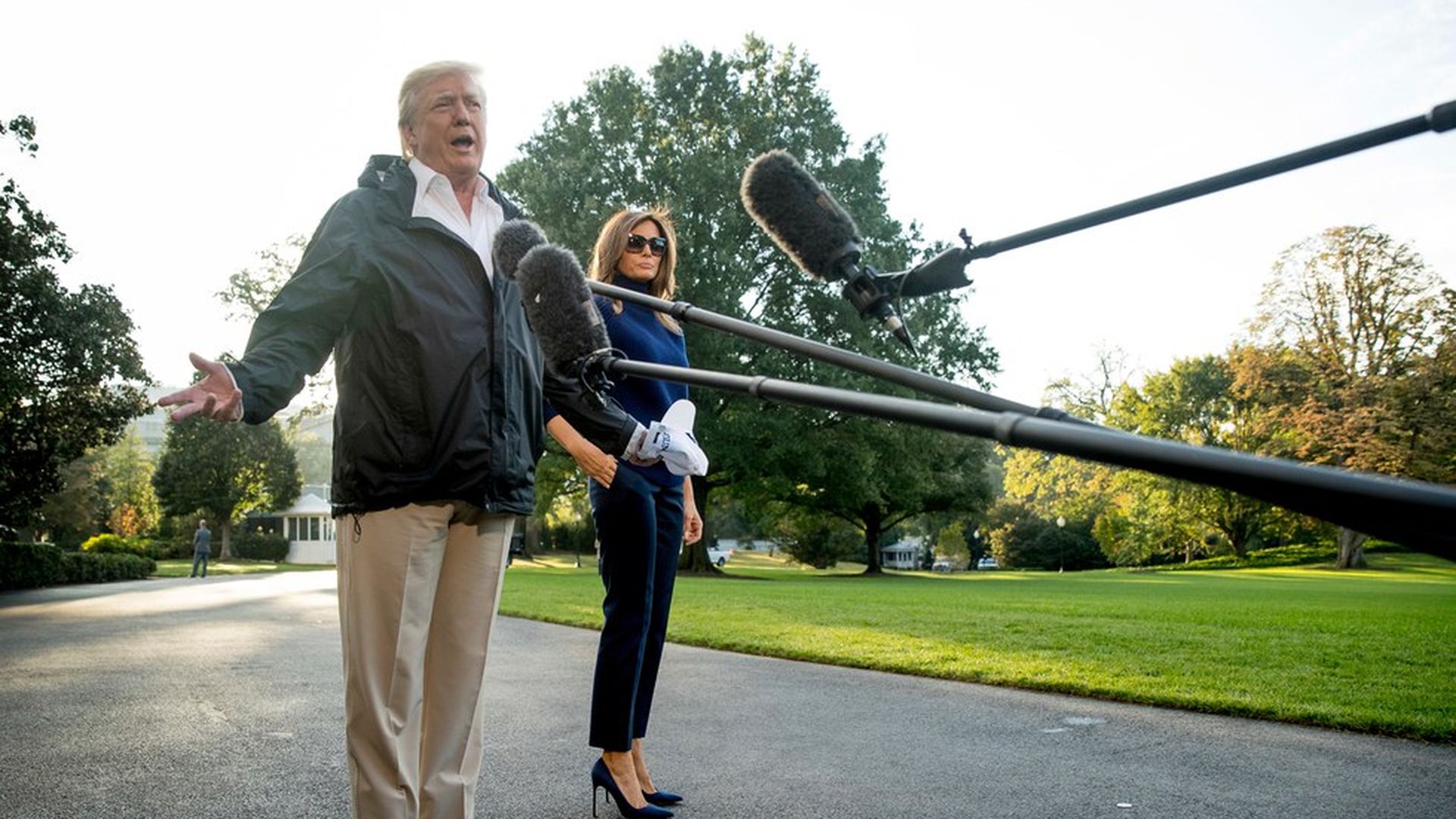 President Trump stopped to chat with reporters on the White House South Lawn Tuesday morning before departing for Puerto Rico. He praised the efforts of the Vegas police, stating that they have done an "incredible job," noting that "what happened in Las Vegas is in many ways a miracle."
He then called the shooter "a sick man, a demented man, a lot of problems I guess… we're dealing with a very sick, sick individual."