Time's new cover portrait of Christine Blasey Ford during her swearing-in before last week's Senate Judiciary Committee hearing — made up of quotes from her testimony — had "an infinite number of possibilities," the artist told Time.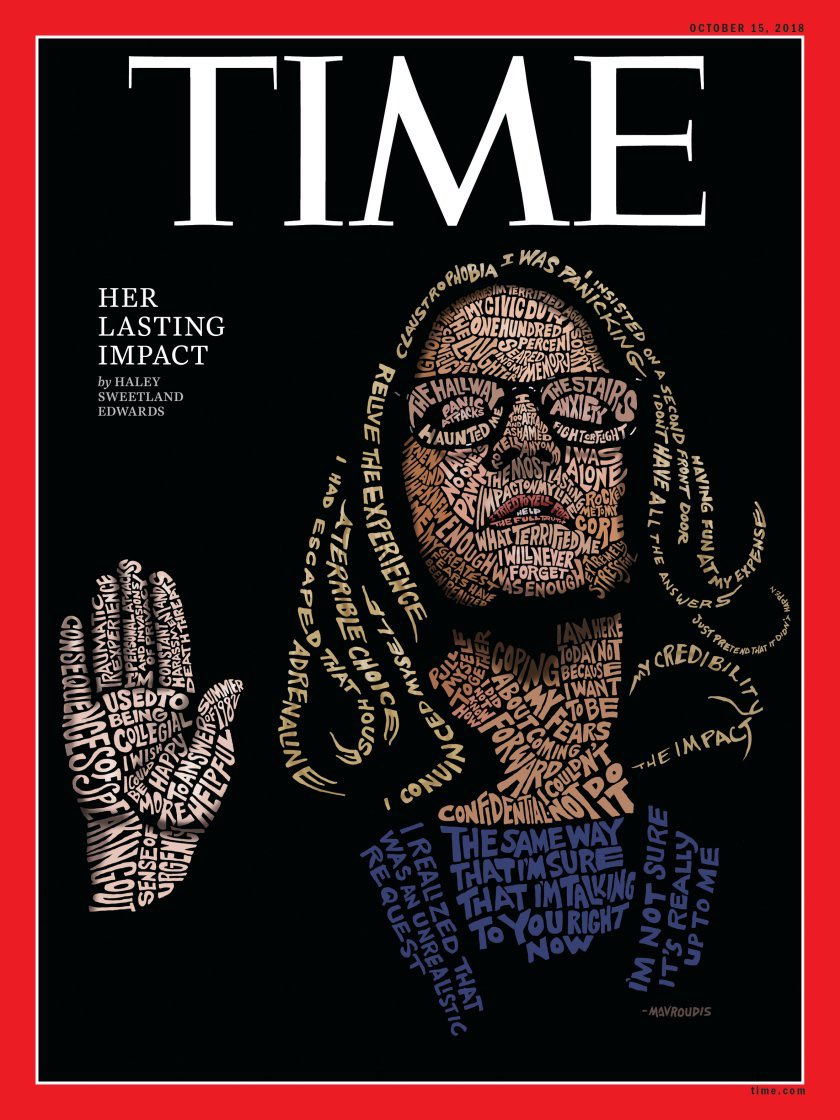 Time's cover photo for its October 15, 2018 issue.
The details: John Mavroudis, the artist from San Francisco that created the image, said it was like "putting a jigsaw puzzle together." He ordered the quotes by putting those regarding memory around her head, and those about helping on her hand.