https://www.axios.com/the-inter-korean-summit-same-movie-new-actors-900555c2-f072-4257-b8de-278093d7b1c1.html

Expert Voices
The inter-Korean summit: same movie, new actors?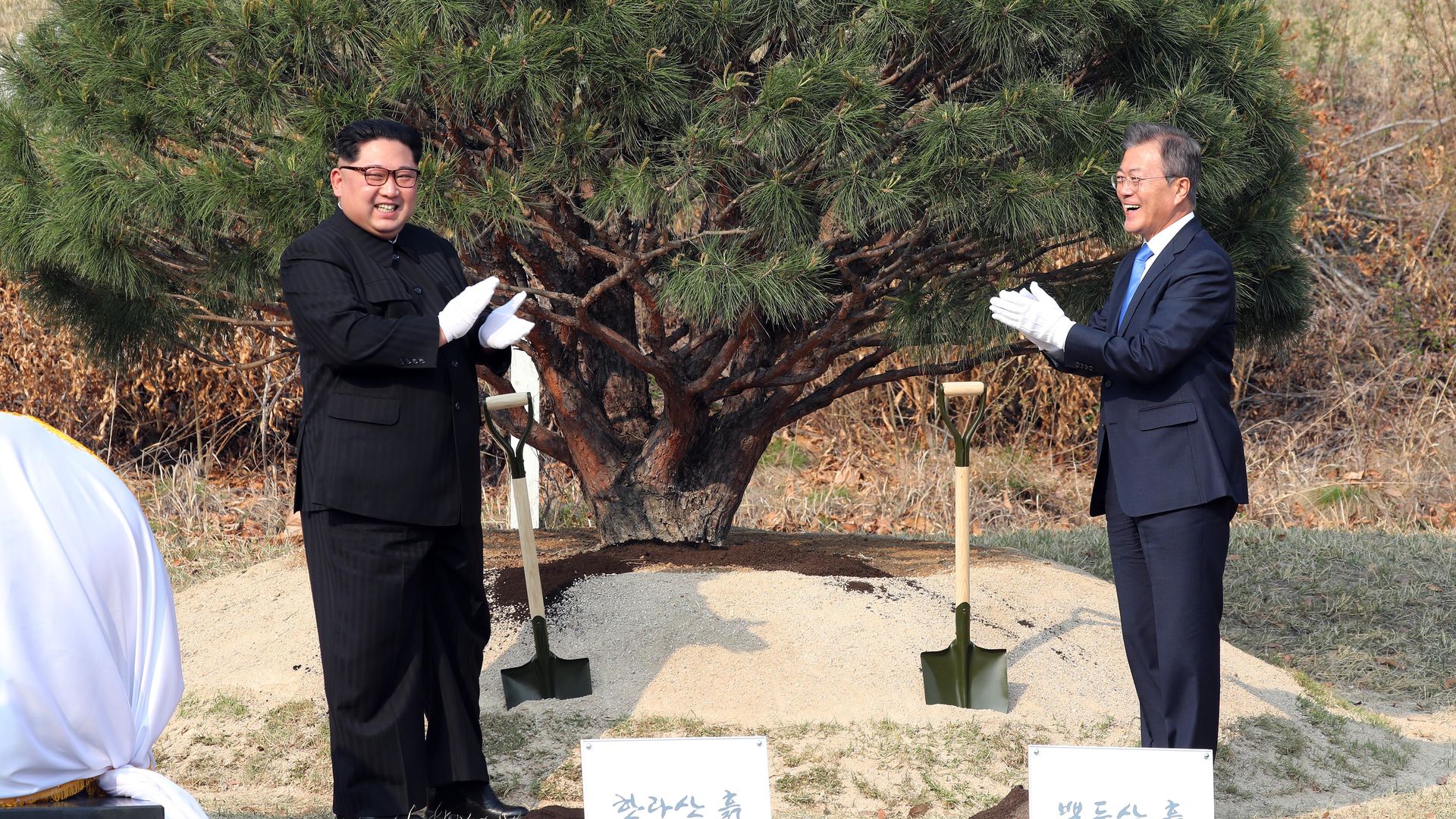 North Korean leader Kim Jong-un and South Korean President Moon Jae-in convened at the long-anticipated inter-Korean Summit in South Korea on Friday. The two leaders released a joint declaration, promising that they will work toward a peace treaty and the complete denuclearization of the peninsula.
Yes, but: These are not unprecedented scenes of amity. They belong to the same movie we saw in 2000 and 2007, when the previous inter-Korean summits occurred, and in 1992, when the two countries declared their shared goal for denuclearization. Still, while skepticism is warranted, we can be cautiously optimistic that the new actors (Kim, Moon and Trump) and new setting (a de facto nuclear North Korea under different leadership) might lead to a different ending this time.